Just five miles north of Capitol Hill, the Washington DC neighborhood of Petworth, one of the largest neighborhoods in the district is home to approximately 20,000 DC residents. The recently transformed neighborhood is fast becoming a real estate favorite with an abundance of culture, convenient transportation, and stunning homes.
Petworth, WASHINGTON DC Community
It's not easy to find a neighborhood with a strong sense of community like Petworth. Petworth has what is known as a porch culture where residents stroll down streets and shout hello to their neighbors. It's a community where residents support one another whether it's borrowing sugar from your next-door neighbor or attending the free Petworth Jazz Project or the Celebrate Petworth Festival an event where it's difficult to tell if the residents are neighbors or family.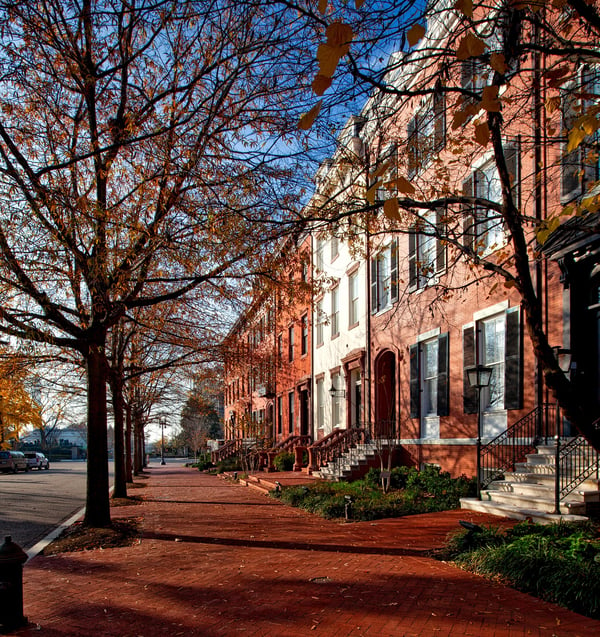 Petworth Community Market is a popular social hub. Each Saturday from May to November, residents gather to support local farmers and artisans while stocking up on weekly groceries. Live music is played while neighbors visit, eat, and shop.
Just as recently as a decade ago it was uncommon to see a mother pushing a stroller. However, Petworth now is what can be considered a stroller city. The number of young professionals and families moving to Petworth has exceedingly increased over the past few years. Even more common now is the stroller-dog combination.
Another delightful feature of Petworth is what is referred to as "the block." The block, located on Upshur Street between 8th Street SW and 9th Street NW, is a lively section of the neighborhood that includes eccentric furniture shops and vintage clothing boutiques along with Latin and Japanese inspired restaurants.
Why Live in Petworth
With Petworth's strong sense of community, culture, and simple transportation it's easy to see why the Northwest DC neighborhood is becoming so popular.
Culture
Living in Petsworth residents can whisk themselves away to another country. The large variety of ethnic restaurants in the neighborhood is unsurpassed. French, Ethiopian, Scandanavian, Korean, Italian, Indian, and numerous other cultures are represented in eateries throughout Petworth. Along with the diverse dining options, the diversity in residents comes in at the number three spot for the most diverse DC neighborhoods.
Transportation
Most Petworth residents have little use for a car. When it comes to Walk Scores, Petworth boasts an incredible 91 out of 100 making it a "Walkers Paradise. The quaint neighborhood also scores a whopping 92 when it comes to biking making it a "Bikers Paradise" as well. The Metro's Green Lime is nearby and other transportation options are endless. From buses to bike shares to Uber and just walking there is no reason to add unnecessary mileage to your car living in Petsworth.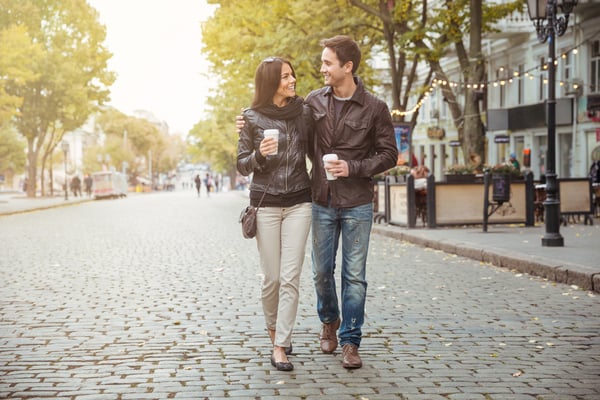 So Much to See
If it is one thing Petworth doesn't lack it is variety. Like all neighborhoods, residents have their favorite places to spend time. The lawn at 8th and Taylor is a popular local hangout where neighbors listen to jazz and socialize. Many people aren't aware that Lincoln's Cottage, where America's 16th president spent his summers, is located in Petworth just off of Rock Creek Church Road. Petworth is also near an incredible amount of attractions like the National Zoo, Brightwood Recreation Area, and Wangari Gardens.
Homes in Petworth
Bound by Emerson Street NW to the north, Rock Creek Road NW to the south, Arkansas Avenue NW to the west, and 18th century Rock Creek Church Yard and Cemetary to the east Petworth homes are predominately attached brick rowhouses. But it's definitely not exclusively a row house community. From Wardman rowhouses to single-family homes and condos to townhomes prospective buyers have a choice when it comes to the architectural style they desire with a variety of housing stock.
A major visual feature of Petworth is Grant Circle named after the 18th US President Ulysses Grant. Marked by the intersection of Illinois and New Hampshire Avenues and Fifth and Varnum Street, Grant Circle features picturesque lawns, mature trees, and majestic early 20th-century rowhouses. Along with being a civic landmark, Grant Circle is an upscale Petworth residential area.
Currently, Petworth homes' average sale price is $772,000, a 17 percent increase since this time last year, according to Redfin. Homes are selling 60% faster than last year with an average of 14 days on the market.
The historic neighborhood of Petworth is alive with its vibrant community atmosphere and diverse culture. With an incredible Walk Score, easy access to city transportation, amazing restaurants, and a real sense of community it is easy to see why Petworth is popular with current homebuyers.