The bustling, diverse neighborhood of Columbia Heights is located in the Northwest quadrant of Washington DC. The urban area, just minutes from the White House, borders the Petworth, Park View, Pleasant Plains, Mount Pleasant, and Adams Morgan neighborhood. This charming neighborhood offers easy access to city transportation, a diverse mix of residents, and a unique community vibe.
Transportation in Columbia Heights
When it comes to getting around, Columbia Heights rates higher than most DC neighborhoods. With limited available parking, it is the perfect neighborhood for residents without cars. In fact, you don't need a car as most everything is within walking distance. With the recent development of the neighborhood, Colombia Heights transportation has kept up pace with a variety of transportation options. With buses running throughout the neighborhood, the 52, 53, and 54 buses along 14th Street, the S2 and S4 buses up and down 16th Street, and the H2, H4, and H8 across town residents can access city transportation easily. The neighborhood is also close to many major routes like Rhode Island Avenue, New York Avenue, and highway I-66.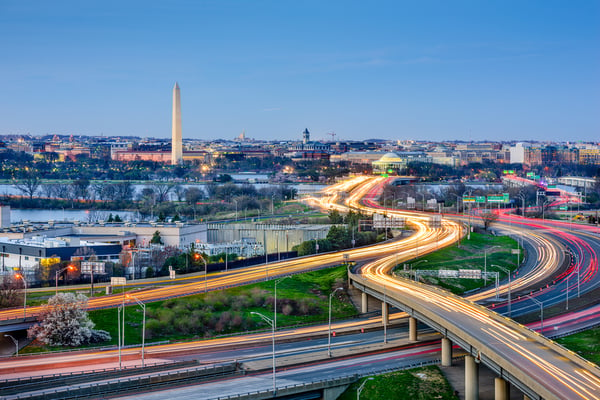 Columbia Heights Community
Residents love Columbia Heights for the abundance of amenities in the neighborhood. The Powell Recreation Center, Target, a UPS store along with a plethora of multicultural eateries are all within minutes of most Columbia Heights homes. City Market at O, located on O Street, houses 86,000 square-feet of retail including Starbucks, Dolci Gelati, and high-end restaurants Convivial.
Columbia Height's 11th Street is known as the "social hub" with budding bars, restaurants, and art galleries. Room 11 was named "The Best Bar in the U.S." by Food & Wine. El Chucho, located just minutes from the Columbia Heights Metro green light stop, features one of the most popular happy hours in the area. BloomBars, also located on 11th Street, is a premier place for the community to come together and express themselves through dance and music. BloomBars is no traditional bar. Instead, it offers a place for artistic performances, open-mic, and artistic inspiration. All ages are welcome to this novel bar. Along with big chain stores, Columbia Heights has smaller, independently owned shops sprinkled throughout the neighborhood.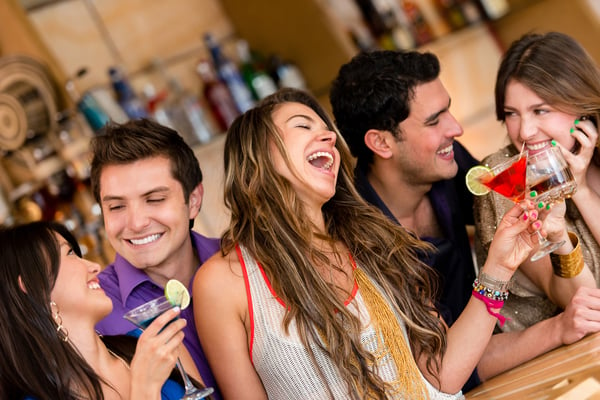 Columbia Heights is known as DC's melting pot of culture. Wander the neighborhood for just a short time and you will see the neighborhood attracts residents from a wide range of backgrounds. With a historically strong African American and Latino population, there is now a growing presence of stroller pushers and young professionals representing several ethnic groups. This neighborhood has attracted many families in recent years. The area offers many activities for children and a good deal of playgrounds and parks. Columbia Heights has a much more diverse population of residents than most areas of DC.
Homes in Columbia Heights
Housing in Columbia Heights is as diverse as its residents. The wide variety of housing options includes large newer build condos, older multi-family structures, distinguished four-story row houses, and smaller less extravagant row houses. And while the neighborhood boasts majestic, million-dollar row houses found near the center of Columbia Heights, smaller less expensive homes can be found further to the north and east of the neighborhood. There are many condos in this area. Ame at Meridian Hill, one of the more sought after condominiums, is located in the southwest corner of Columbia Heights, bordering Adams Morgan to the west and the U Street Corridor to the south and offers modern living in a luxury setting. Just a few decades ago, Columbia Heights was the hot spot to get a bargain on your home. However, through the recent growth of the area deals aren't quite as easy to come by.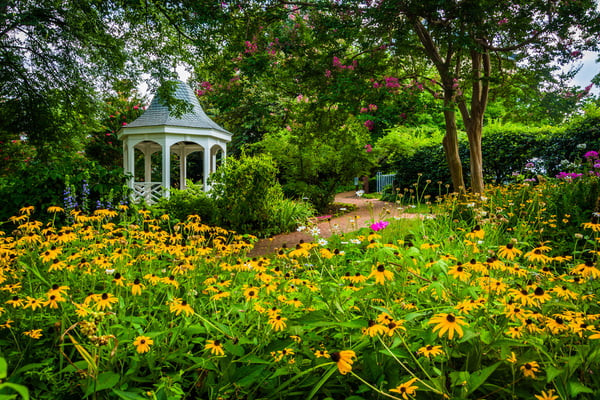 Conclusion
Columbia Heights is truly a neighborhood that has everything. Restaurants, bars, family-friendly fun, and great city transportation. Whether you are searching for a grand four-story row house or a high rise condominium, Columbia Heights has it all.
Khalil El-Ghoul
"Thanks for reading! I'm passionate about empowering home buyers and sellers with professional advice and unbiased information, throughout the real estate transaction. Unlike most agents, I always put clients first. When it comes to negotiating, marketing homes, and sealing the deal, I've got the experience and knowledge you're looking for. If you have any questions about moving to VA, D.C., or MD, don't hesitate to reach out."