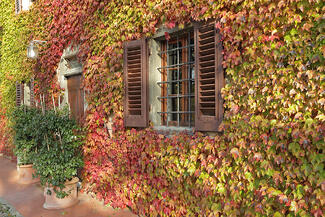 The spring season is the annual kick-off for the housing market and is usually the busiest time of year for real estate agents.
However, the Washington, D.C., metro area housing market has been noticeably slower than usual this year. Experts have identified a few reasons that they believe are behind this trend.
What is effecting the current state of the spring Washington D.C. metro area housing market?
There is always a variety of factors effecting the housing market. But recent studies have shown that there are a few noticeable trends that are affecting home sales this year.
1. Winter weather
Didn't it feel like this winter would never end? Many blame this year's harsh winter weather as a major reason for the slow start to the spring housing market. It can be difficult to convey the value of a house from behind a layer of snow and ice!
2. Increase in prices of houses for sale
Great news for sellers: the prices of homes for sale in the D.C. metro area are at a three-year high. The median selling price for a home this April was the highest since 2007; the median price is currently hovering around $412,500, which is a 3.1% year-over-year-increase. However, this news may not be that great if you're looking to purchase a home this season.
3. Lack of inventory
Because of this increase in selling price, the market is more challenging to navigate for buyers. Sellers are hesitant to put their house on the market because they want to ensure they receive the highest possible amount for a sale, and buyers are waiting to buy until the price is right. This sellers' attitude leaves a deficit in the number of homes for sale. In fact, the inventory for the month of April 2014 was 23.3% below the five-year average.
Looking to the future of the D.C. metro area housing market
Don't let the aforementioned factors get you down! There are also some trends that indicate the housing market is due to get back on track later this season.
1. Job market
The job market is finally back where it was before "The Great Recession" of 2008. More Americans have jobs today than they have in recent years. This is a very new announcement, so it's difficult to say if this development will have a strong impact on the housing market; time will tell. But for now, let's celebrate that our fellow Americans are getting back on their feet!
2. Higher median selling prices
Some neighborhoods are seeing higher median home prices than ever before. This is great news for sellers in these areas, and shows that the value and appeal of some D.C. metro area neighborhoods is also increasing.
Prince George's County had a prominent increase in sale price this year. The median sale price rose to $216,000 from $185,000 in April 2013. Other neighborhoods that saw median selling price increases are Fairfax City, Washington, D.C., Fairfax, and Montgomery.
3. D.C. metro area hotspots haven't seen a major decrease in sales
The "hot areas" in the D.C. metro area continue to maintain a successful market and attract buyers. You are more likely to notice a decrease in home sales as you move further outside of the city.
As is the case with most high-spend consumer markets, it is nearly impossible to predict the success or failure of a market. Historical trends can be examined and predictions can be made, but nothing can confirm what will happen tomorrow and the days after.
Working with an agent who provides a real estate rebate is the one of the best strategies for saving money when purchasing a home. While prices may be higher this year, at least you can save money on agent costs.
If you're selling a home, then now's the time! At Glass House Real Estate, our rebate agents sell a home quickly and for the best price for you. Interested in learning more? Please don't hesitate to reach out to us today.
Sources: The Washington Post, CNN Money
Khalil El-Ghoul
"Thanks for reading! I'm passionate about empowering home buyers and sellers with professional advice and unbiased information, throughout the real estate transaction. Unlike most agents, I always put clients first. When it comes to negotiating, marketing homes, and sealing the deal, I've got the experience and knowledge you're looking for. If you have any questions about moving to VA, D.C., or MD, don't hesitate to reach out."