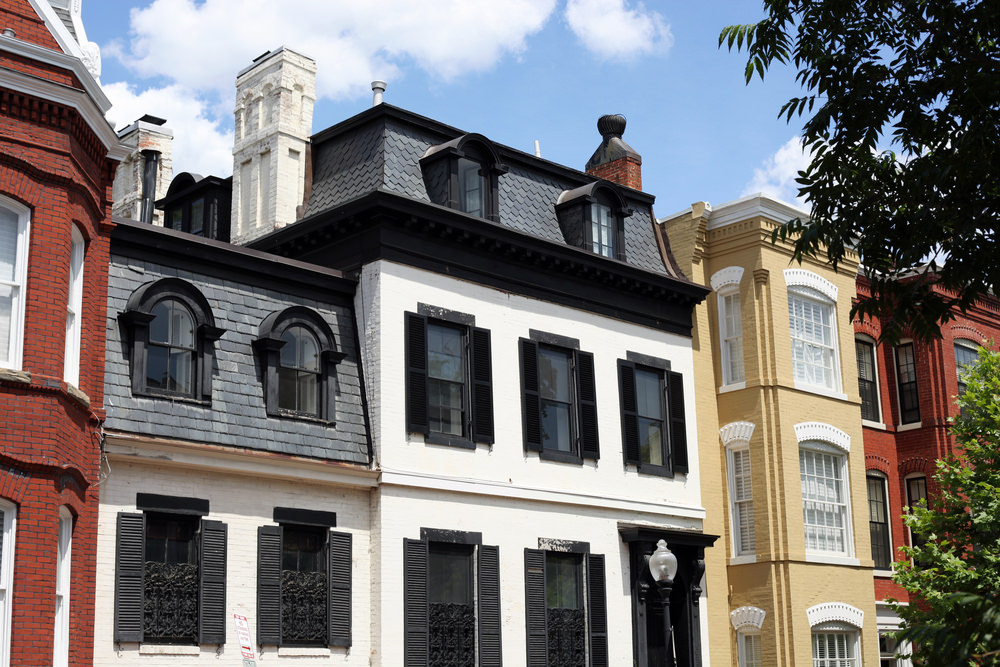 The number of home sales in the Washington D.C. metro area housing market continued its downward trend as home sales fell for the third month in a row last month when compared to the same month in 2013.
It is important to understand how the market is performing when considering to buy or sell a home in the areas that you currently living in or looking to buy in.
Trends You Should Know About In The Washington D.C. Metro Area Housing Market
There were 3,168 homes sold in the D.C. metro area in March 2013, about an 11 percent dip from the number of sales in March 2012, according to a report by Real Estate Business Intelligence, a subsidiary of multiple-listing service MRIS. This year's figure hasn't been that low since 2009.
Condo sales fared a little better, declining by 8.9 percent. Townhouse sales sank 11.1 percent and single-family detached homes dropped 12.8 percent.
Experts say the relentless snowy weather, increasing mortgage interest rates, and stricter loan standards contributed to the downward trend. There is typically more activity in spring as the weather warms up and families aim to move over the summer months while their kids are out of school. Whether the sales trends will pick up with the seasonality remains to be seen, experts say.
When it comes to home prices in the D.C. metro region, single-family homes experienced an 8.6 percent increase from $515,000 in March 2013 to $559,450 in March 2014. Condos held steady at about $395,000, according to the Greater Capital Area Association of Realtors.
Nationwide, home sales remained pretty flat in March, according to the National Association of Realtors. Lawrence Yun, NAR chief economist, said that when viewing historical standards, the sales activity this year isn't measuring up.
"There really should be stronger levels of home sales given our population growth," he said. "In contrast, price growth is rising faster than historical norms because of inventory shortages."
Yun said he expects some improvement in the months ahead.
"With ongoing job creation and some weather delayed shopping activity, home sales should pick up, especially if inventory continues to improve and mortgage interest rates rise only modestly," he said.
The national average commitment rate for a 30-year, conventional, fixed-rate mortgage rose to 4.34 percent in March from 4.30 percent in February, according to Freddie Mac. The rate was 3.57 percent in March 2013.
Meanwhile, the average number of days a single-family house sat on the market in the D.C. region in March 2013 was down 22.9 percent, from 61 days in March 2013 to 47 days in March 2014, according to the GCAAR.
The Commerce Department this month released figures that reveal new-home sales aren't immune from the decreasing numbers; new home sales dipped in March by 14.5 percent.
To find sales trends since 2000 in specific D.C.-area counties or zip codes, you can use an interactive map published on the Washington Post web site. The map covers Montgomery, Arlington, Frederick, Loudon, Howard, Fairfax, Anne Arundel, Prince William, Prince George's, Alexandria, Charles, St. Mary's, and Calvert counties.
Simply hover over the area you want to examine and you can see sale prices and the number of sales from 2000, 2005, 2012, and 2013. You can also specify houses or condos.
If you are looking at the market and considering buying a new home, you should look into an agent that offers a cash back real estate rebate. Check out our link below to get in touch with Glass House Real Estate today to learn more about our process and how you can get cash back for buying a home with us.
Khalil El-Ghoul
"Thanks for reading! I'm passionate about empowering home buyers and sellers with professional advice and unbiased information, throughout the real estate transaction. Unlike most agents, I always put clients first. When it comes to negotiating, marketing homes, and sealing the deal, I've got the experience and knowledge you're looking for. If you have any questions about moving to VA, D.C., or MD, don't hesitate to reach out."