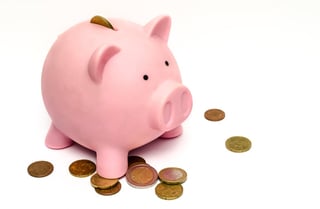 Are you a first time home buyer? If so, you're probably searching for useful information that will give you the knowledge you need about your credit before buying. In this article we've listed 6 great resources from reputable sites that will get you started.
6 Resources You Should Read About Credit Before Buying a Home
"6 Things To Know About Your Credit Before Buying a House" , Homes.com
What do you need to know about your financial status before buying a house? This article by Homes.com will give you some basic tips on understanding how credit card debt affects your credit for home buying as well as insight into financing, getting preapproved and more! Read the article
"Magic Number: The Ideal Credit Score For Securing A Mortgage", Trulia.com
Learn the credit benchmarks that matter when applying for a mortgage to buy your new home. Find out what is the minimum credit score, a good credit score and also how you can improve in this article by real estate expert bloggers at Trulia.com. Read the article
"How to Get Your Free Credit Report: FACTA Overview", Zillow.com
Learn about FACTA and get instructions on how to get your free credit report! Read the article
"7 Steps to Prepping Your Credit for Buying a Home", CreditSesame.com
This article talks about what you need to do and not do if you are ready to buy a home. When it comes to credit, these are the 7 steps you can keep in mind to fully prepare. Read the article
"So You Wanna Buy a House? Step 1: Clean Up Your Credit Score", Realtor.com
Real estate experts from Realtor.com discuss the exact guide to cleaning up your credit score if you are looking to buy a home. How to dispute errors, increase limits and erase mistakes are just some of the pieces of advice you can expect in this blog. Read the article
"Can You Get a Mortgage With No Credit History?", NerdWallet.com
In this blog you'll learn how to get a home loan with no credit history! They discuss your step by step options and details on next steps. Read the article
Work with one of the top selling Buyers Agent in the DC Metro Area to purchase a home and get up to 1.5% Cash Back!
Working with a Glass House agent is a modern approach to real estate. You search for the houses you want to visit and get awarded for your efforts with a cash rebate valued at up to 1.5% of the home selling price. We have streamlined the transaction and only ask that you identify the homes you want to see and get pre-approved with a local lender. Once you find the homes you're interested in viewing, Glass House steps in and offers full service representation. Contact us today!
Khalil El-Ghoul
"Thanks for reading! I'm passionate about empowering home buyers and sellers with professional advice and unbiased information, throughout the real estate transaction. Unlike most agents, I always put clients first. When it comes to negotiating, marketing homes, and sealing the deal, I've got the experience and knowledge you're looking for. If you have any questions about moving to VA, D.C., or MD, don't hesitate to reach out."