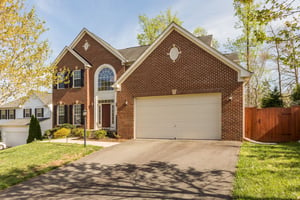 Are you considering buying a home in 2019? With low interest rates and some great new properties coming onto the market this spring, we recommend making the move! If you are located in the DC metro area you can purchase your home with our team and get up to 1.5% cash back after closing! In this article we'll discuss the Glass House process and how you can buy your home with the cash back rebate.
Our Glass House Real Estate team provides expert guidance along the entire process of your home buying journey. From home showings, to negotiating strategies to closing the deal - you work with our team every step of the way. Every member of the Glass House team is well-trained, local and highly experienced. We work to ensure a smooth process for each of our clients and want to provide the best experience and purchase outcome possible.
How Does The Rebate Work?
Real Estate agents representing buyers typically receive a 2.5-3% commission paid by the seller of the home. At Glass House, we keep only 1.5% of the sales price and rebate the remaining commission to you; typically 1-1.5% of the sales price toward closing costs or issued via a tax-free check. Glass House has a $5,000 minimum commission. That's more than 3x what other rebate real estate teams offer.
Working With Glass House
When you buy your home with the Glass House team, you can expect a full-service experience. Just because we offer a cash back rebate does not mean we cut corners! We leverage technology to help us streamline the process so we can pass savings along to our clients. Here's how it works:
Showing Homes
If you're just getting started in your home search process we will go ahead and set up MLS alert emails for you, catered to your search criteria. You won't have to search new listings every day to find a home you are interested in. With MLS alert emails, you'll receive the newest listings in your inbox without having to sift through listings that aren't a great fit. When you find something you like, let us know! A keystone to our business model is showing homes to clients when they want to see them. With our team of showing field agents, we are able to work with your schedule, even on weekends and evenings. We require a pre-approval from a local lender of your choice before gettin started on the showing process.
Determining Value, Writing Offers & Negotiations
A core responsibility of our agents is to work with clients to determine fair market value of the home they want to put an offer in. Using the most relevant market data, comparable homes and our own expert local experience, we provide the most accurate evaluation and analysis of the home price. We take great price in knowing that our clients are confident in the decision making process of putting an offer in and that they are not overpaying for a home. You can expect your Glass House agent to provide clear, concise, and unbiased information and help you understand what it all means. During the process you can expect to sign everything you need to electronically, from wherever is best for you. We want to make the process as seamless and easy as possible. No need for in-person meetings or coming into our office (unless that's what you prefer!).
Close & Get Your Rebate!
Throughout the process you will work directly with the same expert agent and have access to our Principal Broker, Khalil El-Ghoul. Once you are under contract, our Transaction Coordinator will work with you to keep you involved throughout the entire transaction, using online document storage, shared calendars, checklists and much more. Everything will be organized and on track.
You can expect your agent to be with you every step of the way, including the home inspection and appraisal. You agent will join you during the final walk through and at the settlement table. The Glass House team is dedicated to keeping you in the loop and feeling confident and satisfied!
After close, you will receive your 1.5% cash back rebate! We take less, to give our clients more!
Are you ready to buy a home?
Contact us with any questions about the process or to schedule a showing tour!
Khalil El-Ghoul
"Thanks for reading! I'm passionate about empowering home buyers and sellers with professional advice and unbiased information, throughout the real estate transaction. Unlike most agents, I always put clients first. When it comes to negotiating, marketing homes, and sealing the deal, I've got the experience and knowledge you're looking for. If you have any questions about moving to VA, D.C., or MD, don't hesitate to reach out."