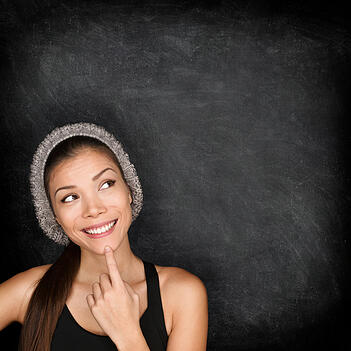 Real estate terminology can be confusing at times; downright confounding the rest of the time. This is particularly true when you're trying to sell your property, and your idea of "as-is" doesn't square with what you've always thought.
You may be asking yourself, 'So what does a sale as-is really mean?' Here's a quick and easy breakdown to help you understand the way it works.
What Does a Sale As-Is Really Mean in Comparison to a Regular Sale?
When a home is being sold as-is, the purchaser can not force the seller to make any repairs. You can still ask for repairs and even cancel the contract; you simply can not force their hand.
In a "regular" sale, when a home is not being sold as-is, there are certain things in the home that have to be in normal working order no matter what. Those items include all plumbing, electrical, heating, and AC fixtures, plus appliances and smoke detectors. So, in a regular sale, if you discover one of these items is not working properly, the seller has to fix it; no negotiation required.
The reason as-is sales can seem so confusing is because most people are accustomed to making an offer on a property, negotiating the price, and then dictating what they expect to be fixed as a condition of the sale.
What You Should Know About Virginia Law and As-Is Home Sales
Virginia law mandates that the buyer of a property be prohibited from forcing the seller to make repairs to a property as a condition of the sale.
When you're trying to sell your property, all you care about is getting it sold at the highest possible price. The ins and outs of Virginia law might seem to be inconveniencing you, but this obstacle is easily overcome.
Here's What Virginia Law Permits:
Inspections – A buyer has the legal right to request a property inspection as a condition of the sale. The property inspector will gain access to the property and will be permitted to thoroughly examine the property and identify any problems that might impact the buyer's desire to complete the purchase of your property.
Requested Repairs – While Virginia law doesn't allow the buyer to demand certain repairs be made to the property, the law does permit the buyer to request these repairs. It might seem like a semantic difference, but the reality is: one is legal, the other isn't. It is completely up to you as to whether you wish to make any repairs requested by the buyer.
Credits – Once any deficiencies in the property are noted and brought to your attention, the buyer might decide that they still want the property, lumps and all. If this is the case, the buyer's representative will likely try to negotiate a credit – a reduction in the sales price to compensate the buyer for the repairs that the property needs. Again, you're not required to agree to their request. It's advisable to try to negotiate the amount of the credit to something more beneficial to you. You could succeed in this effort; you might not.
Voiding of Contract – If the buyer is determined to receive credits, incentives, or other price reductions on your property – and you're not willing to go along – you might reach a point where the most obvious solution is for you and the buyer to go your separate ways. If this is the conclusion that one or both parties reach, the contract can be voided, and any earnest money being held in escrow be returned to the buyer.
How You Can Overcome These Challenges
No property is perfect. While you might think your property comes pretty close to the mythical definition of perfection, the reality is that it does have minor flaws. In other cases, a property could have serious deficiencies.
This is most common in properties that are known "fixer-uppers," estates, REOs, and short sales. If this is the case with your property, realizing it ahead of time can help prepare you for what will come.
There is, however, a way to avoid or, at the very least, to minimize, the chances that this could happen to you. You could spend the money to make repairs to any deficiencies that you know your property has. You know your property better than most. You know which faucets leak, and you're well aware of how inefficient the furnace is in the winter.
You might decide to be proactive in making obvious repairs that you know could affect a buyer's willingness to purchase your property. If you do, the repairs could improve the appeal that your property has with a potential buyer. This could possibly help your property to sell a little more quickly, but there are no guarantees. At the same time, you might decide that your property is a money pit that has sucked one dollar too many out of your pocket – and you're willing to take the chance that your property might take a little longer to sell, and at a lower price.
Regardless of what you ultimately decide to do, you are in the driver's seat. A buyer can ask you to do certain things, but you're not required to do them. It's entirely up to you. Only you know what you're willing to do to get your property sold. Just be sure that your real estate agent is aware of what you'll do. This will enable your real estate professional to represent you to the best of their ability.
The home buying process can often be confusing, stressful and unfamiliar to many people. If you're interested in learning more about how you can recieve a rebate for selling your home, feel free to contact us below and an agent will get in touch with you as soon as possible.
Selling a home?
Work with Glass House to earn a cash rebate!
Khalil El-Ghoul
"Thanks for reading! I'm passionate about empowering home buyers and sellers with professional advice and unbiased information, throughout the real estate transaction. Unlike most agents, I always put clients first. When it comes to negotiating, marketing homes, and sealing the deal, I've got the experience and knowledge you're looking for. If you have any questions about moving to VA, D.C., or MD, don't hesitate to reach out."