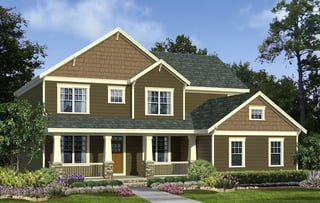 When it comes to purchasing a home, there are so many options to choose from it may be difficult to choose what's right for your family. If you are looking for new construction homes in Ashburn, Virginia you have the opportunity to explore a variety of unique, experienced and high qualified builders. In our "Virginia Home Builders" blog series, we will help prospective home buyers understand what you need to know about top home builders in the Willowsford community. In today's post, we begin our discussion on Virginia home builders with Beazer homes.
Beazer Homes: Virginia Home Builders Focused on Energy Efficiency
When comparing Virginia home builders, you may come across many builders who mention "energy efficiency" in their home designs. The importance of energy efficiency for your new home should not be overlooked. Beazer Homes are builders who focus on savings when it comes to energy costs. That means that the home you purchase from Beazer Homes is Energy Star Certified and will save you on monthly costs.
What It Means For a Builder to be Energy Star Certified
Every Beazer Home is built to Energy Star's most current standards and requirements. This includes..
"A complete thermal enclosure system with comprehensive air sealing, quality installed insulation, and high performance windows to deliver improved comfort and utility bills
A high efficiency HVAC system designed and installed for optimal performance
A comprehensive water management system to protect roofs, walls and foundations from moisture damage
Energy efficient lighting and appliances to keep utility bills low while providing high-quality performance and longevity" - Beazer.com Energy Efficiency promise
In 2014, Beazer Homes was recognized as Energy Star's "Partner of The Year". This award goes to builders who have effectively saved home owners by reducing warranty-related expenses associated with water intrusion. Beazer Homes was able to reduce expenses by 61 percent from 2010 to 2013 for their homes.
Beazer homes also receive a Home Energy Rating System score. A "HERS" score is the standard rating system for home energy consumption. When it comes to this score, "less is more". The lower your score, the better and more you can expect to save on monthly costs. Typically, an older home would score around 130, while newer homes commonly score around 100. The average new Beazer home scores a 65!
Building Your New Construction Home in Virginia With Beazer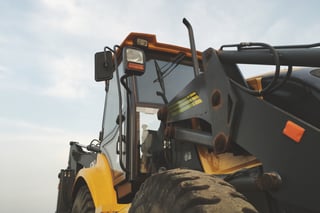 When working with Beazer Homes, you can expect full transparency throughout the building process. Your realtor can help you work directly with your Beazer New Home Counselor to negotiate pricing options for upgrades during building. You'll be informed throughout the entire construction process and have a full understanding of what's currently happening and what's next. To learn more about the construction process for Beazer Homes, read through this page on the Beazer Homes website.
Beazer Homes New Construction in Ashburn,VA
The Willowsford Community of Ashburn, Virginia is a 4,000 acre community featuring homes from eight of the top Virginia builders. Beazer Homes in Willowsford are built for energy efficiency and could save home owners up to 30% in energy costs. If you are interested in a Beazer home, Glass House Real Estate is the full service agent with the experience you need. We've sold dozens of new construction homes and have worked with the builders in Willowsford extensively to negotiate discounts and upgrades. Talk to us today about your home in the Willowsford Community!
Khalil El-Ghoul
"Thanks for reading! I'm passionate about empowering home buyers and sellers with professional advice and unbiased information, throughout the real estate transaction. Unlike most agents, I always put clients first. When it comes to negotiating, marketing homes, and sealing the deal, I've got the experience and knowledge you're looking for. If you have any questions about moving to VA, D.C., or MD, don't hesitate to reach out."