Considering purchasing a Toll Brother's new construction home in the DC metro area? Once you have chosen a lot, submitted your deposit and signed the paperwork, you will be under contract for your new home! Your home will take anywhere between 10-12 months to be completed. During that time, you will work with your trusted New Construction Realtor as well as the builder's sales team to choose designs, upgrades and more. When you hire a Realtor to work with you for your new construction home purchase, you will benefit from their expertise and experience with that builder. Here's some insight into what you can expect within the first 60 days after going "under contract" with Toll Brothers on a new construction home Northern Virginia.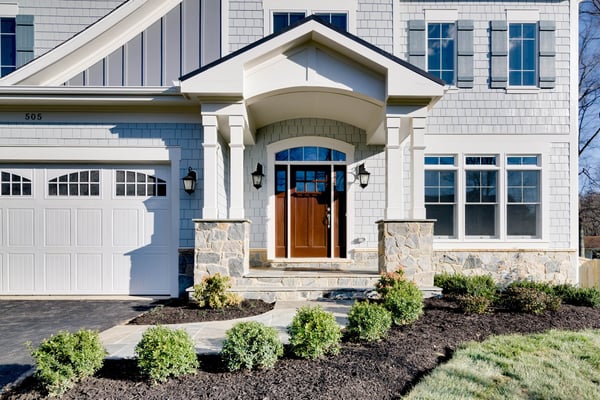 What To Expect Within The First 60 Days Under Contract with Toll Brothers Builders
Loan Application Package with TBI Mortgage within the first 14 days
The loan officer assigned to you from TBI Mortgage Company will be in contact with you regarding your loan application. You, as the buyer, will continue to work on providing them with the necessary documents requested.

Chesapeake Sound Systems
Within the first two weeks, you will hear from an expert installer to schedule your structured wiring appointment for your sound system.

Electrical Appointment
Once you complete your wiring selections, they will send the builder your diagrams and you will meeting with the builder for your electrical appointment, where you will discuss lighting, outlets and junction boxes. At this point, a 20% deposit will be due for any wiring selections you select with CSS or with Toll at the time of the electrical meeting.
Design Studio Appointment
You will be contacted by the Design Studio via email to set up your two design selection appointments. These weekday appointment times will be given to you based on their limited availability and might not begin for 30-60 days from the time you are under contract. A 20% deposit for any upgrades selected will be collected at your final appointment as well. *Your Realtor can help with upgrade negotiations!

Commitment Letter from TBI Mortgage within 45 days
TBI Mortgage will email you a commitment letter for your new home mortgage. You will need to sign and return back upon receipt. This step doesn't mean you have to use them as your lender. But Toll Brothers needs to have this on file for you as proof that you, as the buyers, are able to get a mortgage and we can begin construction on your home. It is your responsibility to notify the sales team if you plan on using an outside lender. This needs to be done at least 60 days before settlement.

Exterior Color Selection Meeting
This meeting will be held at the model home with your assigned Toll Brother's sales associate. As soon as the color schemes arrive for your particular model, you will hear about scheduling this meeting.
Do you have more questions about the Toll Brothers New Construction home buying process?
Each year, we represent at least 25 new construction buyers in the DC metro area. We work closely with local builders, especially Toll Brothers, and have the expertise and experience to help you navigate the process. If you are considering a Toll Brothers home, schedule a call with Khalil here to get your questions answered!
**Disclaimer** The information shared regarding the Toll Brother policies and processes are for informational purposes only, we do not in any way represent Toll Brothers nor do we receive any compensation for shared information.
While we have made every attempt to ensure that the information contained on the Website is correct, Glass House Real Estate is not responsible for any errors or omissions, or for the results obtained from the use of this information. All information on the Website is provided "as is", with no guarantee of completeness, accuracy, timeliness or of the results obtained from the use of this information, and without warranty of any kind, express or implied. In no event will Glass House Real Estate, or its partners, employees or agents, be liable to you or anyone else for any decision made or action taken in reliance on the information on the Website, or for any consequential, special or similar damages, even if advised of the possibility of such damages. Information on the Website is for general information purposes only and is not intended to provide any type of professional advice. Please seek professional assistance should you require it. Furthermore, information contained on the Website and any pages linked to and from it are subject to change at any time and without warning.