This article is written for you if you are considering purchasing a new construction home but aren't sure if you need a real estate agent.
Northern Virginia New Construction
An experienced agent will help you avoid major mistakes and save time and money when buying a Northern Virginia new construction home. There are several reasons to hire an agent - this article explains the top five reasons.
1. You are Not Buying the Model Home
When touring new build communities, it is essential to remember that the model home is not always representative of the base price.
Model homes are beautifully decorated with upgrades and high-end finishes, which drives up the house's cost.
Builders can consider even something as simple as crown molding an upgrade, and it is easy to get caught up in the dream of owning a perfect home.
A realtor representing your interests will help ensure you don't overpay for upgrades you may not even want.
Working with a realtor makes you confident that you are getting the best possible price on your new construction home.
2. You Need Representation
When looking at new build communities, it is vital to understand who is representing whom.
The builder's sales representative works for the builder. They want you to buy their product - the house - for the highest price possible.
A real estate agent represents you. They want you to get the house for the lowest price possible and will help you through the negotiation process.
Your agent will also be there after the sale to help with any warranty issues that may come up.
A good real estate agent will ensure you get the most value for your money and make the entire real estate transaction as easy and stress-free as possible.
3. You Need an Experienced Negotiator
You may be a great negotiator, but generally, we are better at negotiating on another's behalf.
A real estate agent has experience negotiating new construction homes and will ask all the right questions.
Would you know that some new build negotiations include asking the builder to pay HOA fees? What about negotiating the price of the lot? Dealing with a builder is quite different than negotiating on an existing home.
An agent won't be persuaded by emotion and will examine the transaction based on dollars and good sense.
4. You Must Find a Builder You Can Trust
There are many Northern Virginia builders, so choosing the one you can trust is crucial.
Unless you are an agent who works with builders, you can't know anything about their ethics and how they do business. However, a seasoned agent has that experience.
A real estate agent will ensure you work with a credible builder. They will be familiar with the quality of the construction and the builder's reputation.
5. You Need to Clearly Understand the Contract
The real estate contract outlines the terms of the sale - closing date, purchase price, and any contingencies.
Signing your John Hancock on this legally binding agreement can cause significant financial implications if not reviewed by a professional.
Your real estate agent knows what to look for in a contract and negotiates terms in your favor.
Seasoned agents are familiar with hidden fees, the scope of work, and dispute resolution.
Hiring a Realtor Gives You Confidence and Support
From saving you time and money to making sure you don't regret your purchase down the road, an experienced agent has your back. If you are interested in a Northern Virginia new construction home, contact us and see how we can help!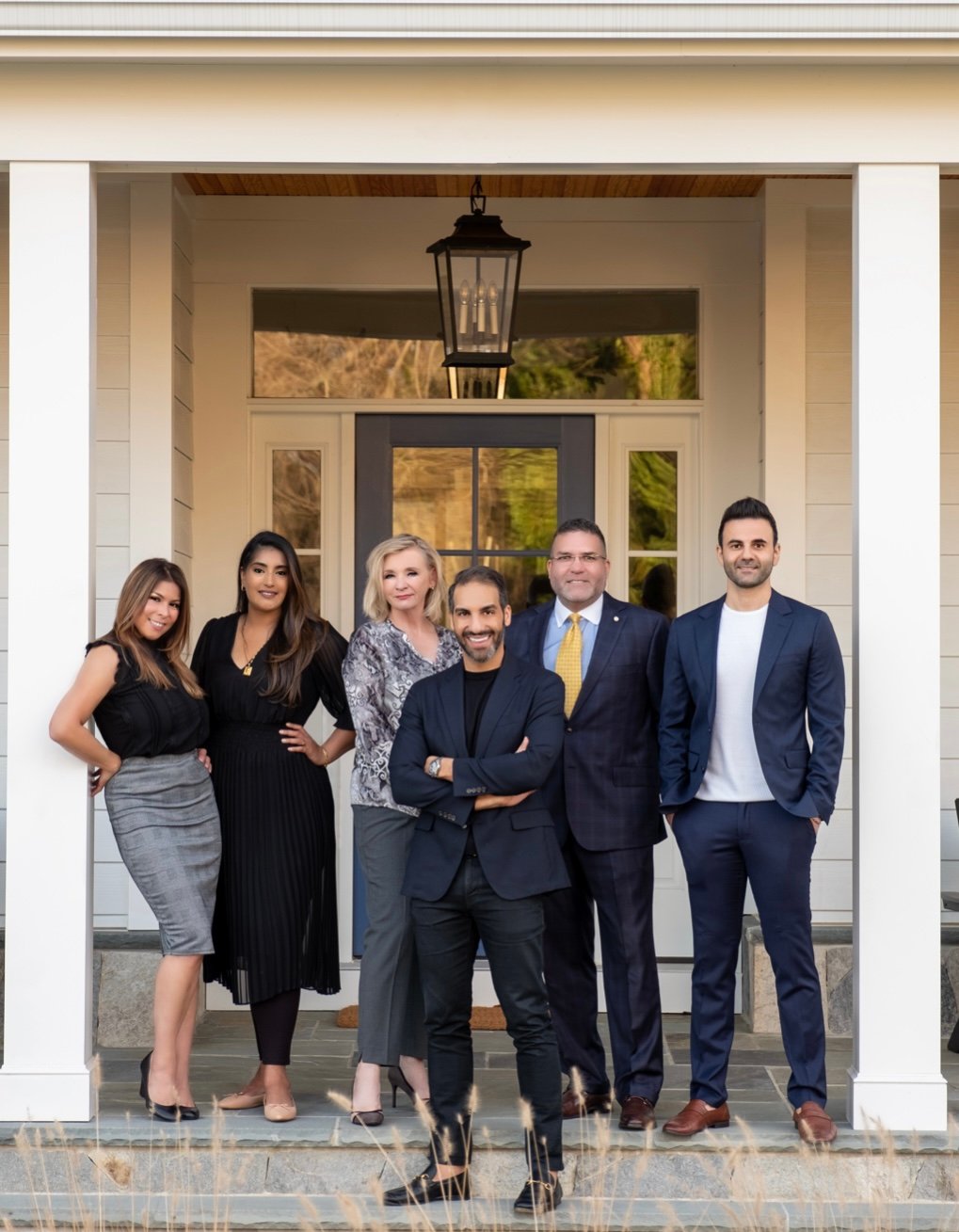 The Glass House Real Estate Team
We are passionate about empowering home buyers and sellers. Our team brings a wealth of knowledge and experience. We will help you seamlessly navigate the home buying or selling process stress-free.