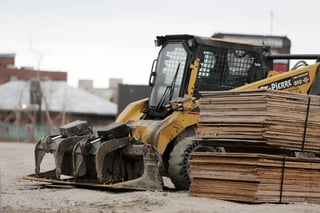 Choosing the right builder for your new construction home project is a very important decision. Comparing a variety of builders in your area is a great start to kick off a successful new home project. The 9 tips in this article will help you get started and guide you through your home builder search and comparison!
9 Tips for Choosing a Home Builder That is Right For You
1. Define your needs
The first step every new construction home buyer must take before even starting to compare builders is defining their needs for a new home. What size, type and price range are you looking for? Some builders specialize in specific types of homes so if you know this information up front it will be easier for you to narrow down the builders to begin research and comparing.
2. Look for experienced builders
Understanding the a builder's background and experience is an important aspect of the comparison process. Where have they built in the past? How long have they been in business? Do they have experience in your desired community? Although a more experienced team is best, don't overlook a newer building company with team members with a ton of previous experience!
Learn about Beazer Home Builders & what you can expect here
3. Learn from previous and current customers
Both satisfied and unsatisfied real customers will give you the information you need about the builders in your area. Look for online reviews both recent and within the past few years. Ask the builders you are considering to provide customer references and talk to them about their building experience. When reading reviews or talking to customers, ask for key reasons why they would and wouldn't recommend this builder and why.
4. Where is the builder licensed and insured?
When speaking to the builders, make sure you ask about their insurance and where they are licensed. It's important to also get this information about the contractors they work with or plan to hire.
5. What do you like about the design style of the builder?
As part of defining your needs, you will decide on design styles for your new home. Identify the style of home you're looking for and see if the builder offers that style and has built in that style before. You'll want to compare each builder's models in the style you desire.
6. Understand their warranty and service promises
This tip may seem like a no brainer but you'd be surprised how many home buyers don't ask about this information until they have decided on a builder. Comparing builder's services and warranties is a critical part of the comparison process. If you are working with an agent, they will be able to help you understand and work through this process.
7. Learn about the resale value
During your research, find out if past homes from the builder have maintined or increased value over time. Add this information to your comparison findings in order to understand long term benefits of your new construction home.
Need an agent to help you with the new construction process? Talk to Glass House!
8. Tour the builders model and customer homes
Once you've narrowed down your list of builders, style and price range take some time to tour builder models and actual customer homes from that builder. A live tour will give you a better understanding of your likes and dislikes for certain features and design styles of your future home.
Don't buy a new construction home without an agent by your side!
Save tons of cash when working with an agent who will help you negotiate with your builder for discounts on upgrades and custom work! Glass House agents work for YOU and will help you get the best deal on your new construction home. Find out more here
Khalil El-Ghoul
"Thanks for reading! I'm passionate about empowering home buyers and sellers with professional advice and unbiased information, throughout the real estate transaction. Unlike most agents, I always put clients first. When it comes to negotiating, marketing homes, and sealing the deal, I've got the experience and knowledge you're looking for. If you have any questions about moving to VA, D.C., or MD, don't hesitate to reach out."