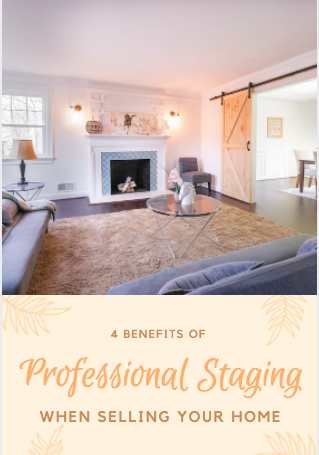 When the guests visiting your home are your potential home buyers, you want to make sure everything is perfect. Having your home look it's best at all times throughout the sales process is an important aspect to selling quickly and for an increased value. This is where staging comes in!
Staging your home to perfection is part of preparing your home for sale on the market. A professional stager will make your home aesthectially pleasing to it's potential buyers. Many first time home buyers may feel as though professional staging is not necessary, especially those who feel their home is clean and decorated beautifully. However, first impressions of a home are critical for buyers and having a professional's point of view can make a huge difference in the sale of your home.
4 Reasons You Should Hire a Professional To Stage Your Home
1. Boosts The Perceived Value of Your Home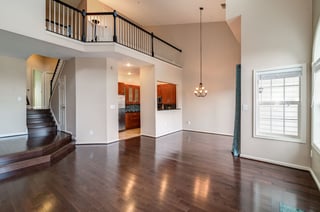 When your home is professionally staged prospective buyers will enjoy a simple, elegant look that gives them an impression of class and style. Without all the knick knacks and personal items throughout the home the buyer is able to focus on the layout and advantages of the home. They will be impressed with the decor and simplicity of the staging and it will be easier for them to overlook small faults about the home. Your stager will try their best to make your home unique compared to other homes around the same price which gives them a sense of increased value. Small details such as extra lighting outside the property, new throw pillows and a clear uncluttered counter top make all the difference for the prospective buyer's impression of the value of your home.
2. Gives The Impression The Home Is "Move-In Ready"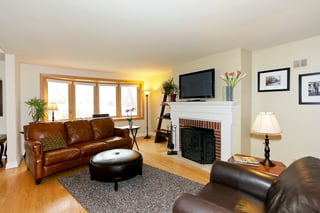 With great staging yor home will help prospective buyers visualize themselves moving right in! A decluttered, clean home is very appealing to buyers and will make them think about how their stuff will fit into each room and neat area. The lack of personal items and small decoration pieces will prevent buyers from being distracted from the home's benefits and features. Many times buyers will see a staged home and want to buy the same furniture for rooms because they love it so much!
3. Staging Needs a New Prespective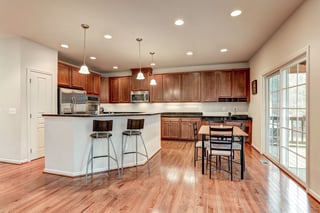 You may think that with enough great tips, you will be able to stage your own home and save on hiring a professional. However, staging is not a "do it yourself" thing. In order to stage your home the best way possible you'll need a third party perspective. An outsider will be able to identify items that will accompish the goal of making the home appeal to all types of buyers. While staging, it's important to remember that your own style is not everyone else's preferred style! For this reason it's better to hire a professional who can get the job done right!
4. Sell Your Home Faster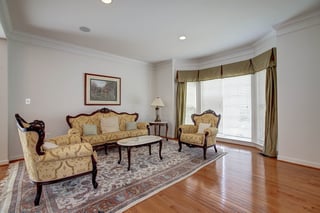 Professional staging will make your home even more irresistible to buyers! With great staging comes better photography and this will make your listing stand out amoung all the other homes for sale in your area. When selling your home you want to post great pictures on your listings and social media so that more prospective buyers are attracted to attend showings. A Proctor and Gamble study showed that 72% of first impressions made inside the home are in the seller's control. Research has shown that staged homes have increased interest compared to un-staged homes. With increased interest and better marketing, you'll sell your home faster!
Sell With Glass House and We Pay For Professional Staging!
You only get one chance to make a first impression, and we take it seriously. We hire a professional to stage all of our homes that are not vacant, at our own expense. It is proven that homes that are staged sell quicker and for more money, but very few agents take on this expense for their clients. We work with the top stagers in the D.C. metro area to ensure our homes appeal to the largest audience possible.View Sample Staging Report
Khalil El-Ghoul
"Thanks for reading! I'm passionate about empowering home buyers and sellers with professional advice and unbiased information, throughout the real estate transaction. Unlike most agents, I always put clients first. When it comes to negotiating, marketing homes, and sealing the deal, I've got the experience and knowledge you're looking for. If you have any questions about moving to VA, D.C., or MD, don't hesitate to reach out."