2021 was once again a successful year for the Glass House Real Estate team! Khalil El-Ghoul and his team are proud to have helped over 140 families in the DC metro area, including 12 sets of parents of past and current clients. In 2021, Glass House Real Estate sold over $120M in volume across the Northern Virginia, Washington DC and Maryland areas. Thank you to all our clients, family, colleagues and partners for your support and loyalty!
Khalil El-Ghoul: #2 Selling Agent in Vienna
Luxury Experts: Our top 10 Sold & Under Contract Homes Average Sales Price is almost $2,100,000
This past year proved to be another super successful year for Glass House and our clients. The numbers, over $120 Million Dollars sold, speak for themselves but some of the highlights of this year:
Our top 50 sales had an average sales price of almost $1,400,000!
80% of our sales were repeat clients or referrals. We have been in business since 2005 and we are helping clients on their 4th and 5th transactions!
Our Vienna listings sold for an average of $820K with 14 days on market, over 100% list to close ratio. Khalil El-Ghoul ranks as the #2 selling agent in Vienna for 2021, based on BRIGHTMLS stats.
Khalil El-Ghoul & Glass House received a handful of notable industry recognitions:
Trusted: We helped 12 sets of Parents of Past & Current Clients in 2021
12 Homes sold to/for PARENTS of previous clients. Glass House was built for savvy clients but earning the trust to work with your parents is not taken lightly.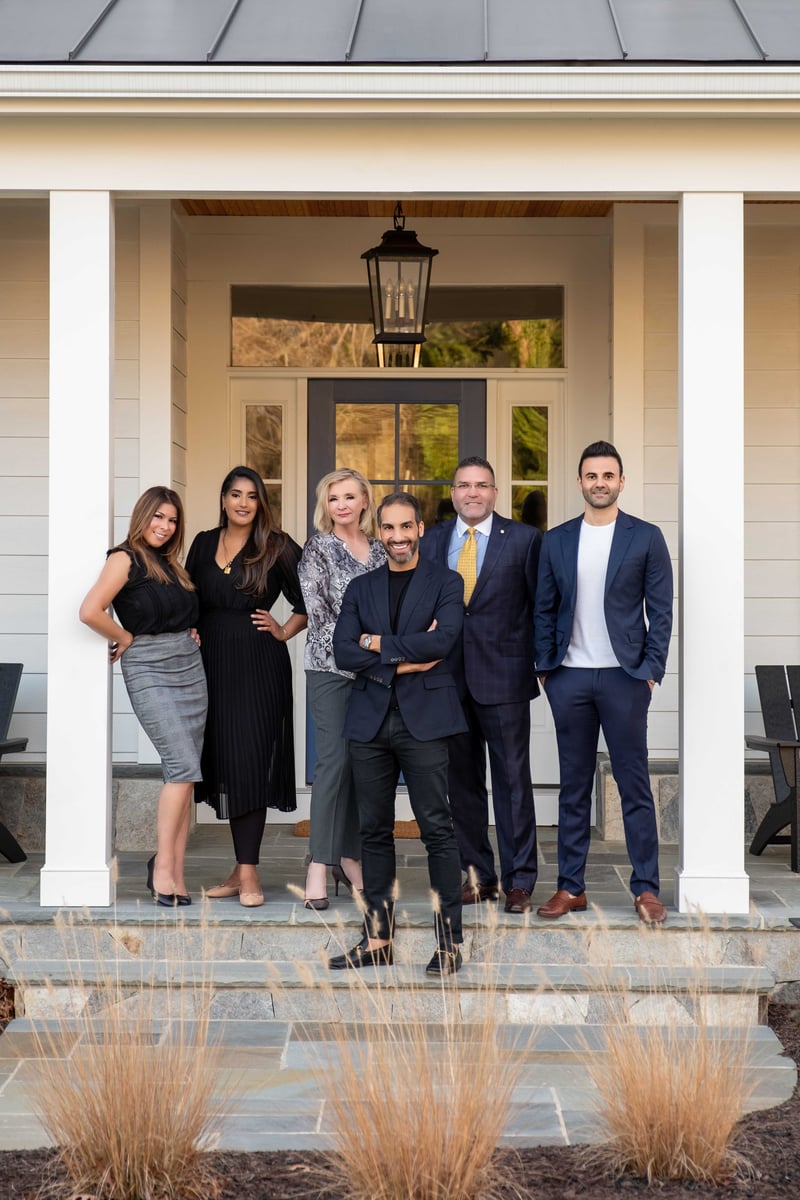 New Construction Experts: Helping Families Through the New Build Process in The DC Metro Area
In 2021, we continued to help our clients successfully navigate the new home build process in communities across Northern Virginia and Maryland. Glass House worked with top builders such as Toll Brothers, Pulte, NV Homes, Sekas Homes and more to negotiate and close smoothly for our clients. 2021 gave us one of our busiest Fall seasons in years, with over $5M of New Construction homes sold!
Glass House's unique insight into builders and their sales techniques, incentives, and negotiation philosophy continuously puts us in a unique position for us to be effective negotiators for our clients when buying new construction homes.
Expert Real Estate Agents to Help Your Family
In 2021 many of you met or have worked with one of our two new agents:
Aria Aliaskari started with Glass House in late 2020 but really took off in 2021 helping over 50 buyers successfully navigate a competitive sellers market.
Learn more about Aria here.
Susan Nixon joined Glass House this past May and has already made an impact as a listing agent for many of our sellers. Before joining Glass House Susan was the #1 Realtor for Century 21 Real Estate in Washington DC.
Learn more about Susan here.
Looking forward to a successful 2022!
If you are thinking about selling this year, our advice is two fold...start sooner than later and spend the money to get the home in tip top shape. The question is not, ``what is my house worth?" but instead "what is the most amount of money I can get?" and that requires smart home improvements and offering a product worthy of top dollar.
The majority of our clients utilized our contractors for improvements, generally with a cap of no more than 1% of the sales price, but oftentimes much less, and the payback is undeniable. Our contractors are exclusive to us and are far less expensive than retail contractors and available almost immediately. If you are interested in knowing what your home is worth or have any other questions,
please reach out to me.
Erica McCall
Erica is the Director of Operations and Marketing for the Glass House team. She spends her time strategizing, creating and implementing new and innovative marketing and operating initiatives for our listings, company and brand. Currently living in sunny Los Angeles, Erica enjoys writing about what makes GHRE unique and how our team helps client achieve their real estate goals in a modern and more affordable way!