Why Should You Choose Glass House
There

?
Here are a few reasons why you should use Glass House Real Estate when you buy your next home:

Work with the same agents throughout the entire transaction. We don't outsource any of the traditional agent responsibilities (showings, inspections, etc); you get the same experience with our agents that you would get with a "big brand" agent.

You will never be forced to sign a long term buyer agency agreement. There is no obligation to give us a try; if you are unhappy with your agent or service, simply let us know and we will never bother you again.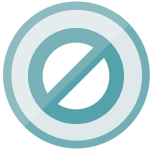 Whether you are buying a traditional sale, foreclosure, or short sale, your rebate will be the same. Other companies refuse to work with or charge higher prices for distressed sales. We show and work with all types of transactions.

All of our agents are equipped with smart phones and iPads, and all offers are generated and signed electronically. We make the home buying process easier by keeping everything online. No scanning, printing, or faxing is required with our agents.

We have helped over 400 buyers and sellers save millions on commission fees since 2005. We know what it takes to ensure our clients have a successful transaction.

In the D.C. metro area, the commission is usually 3% of the sales price; our fee is 1.5% and the remaining commission is rebated back to you. Our minimum fee is $6,500. No hidden fees and no gimmicks. Commission rebates are tax free!