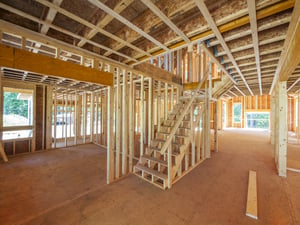 "Standard features" and "upgrades" in homes vary from builder to builder. Ask the builder for a specifications sheet that will detail everything that comes standard with your new home. Also ask for a list of upgrades or "upgrade packages" and their associated costs.
What Upgrades Are Worth Skipping When Building New Construction
Tip: If you have to be budget conscious, consider investing in upgrades that are expensive or near impossible to change in the future and then defer the other items until a later date. Here's a list to consider.
Good investments
The right floor plan/elevation

Lot location

Square footage

The best bones in a kitchen such as island, tall cabinets, and good lighting; you can upgrade appliances and counters later

Structural options
Skip or defer
Crown molding outside of common areas or basements

Wood floors upstairs and/or bedrooms

High-end counters and appliances

Upgraded finishes in secondary baths

High-end fixtures
Questions about the New Construction home buying process?
Contact us at anytime, we are happy to help.
Khalil El-Ghoul
"Thanks for reading! I'm passionate about empowering home buyers and sellers with professional advice and unbiased information, throughout the real estate transaction. Unlike most agents, I always put clients first. When it comes to negotiating, marketing homes, and sealing the deal, I've got the experience and knowledge you're looking for. If you have any questions about moving to VA, D.C., or MD, don't hesitate to reach out."