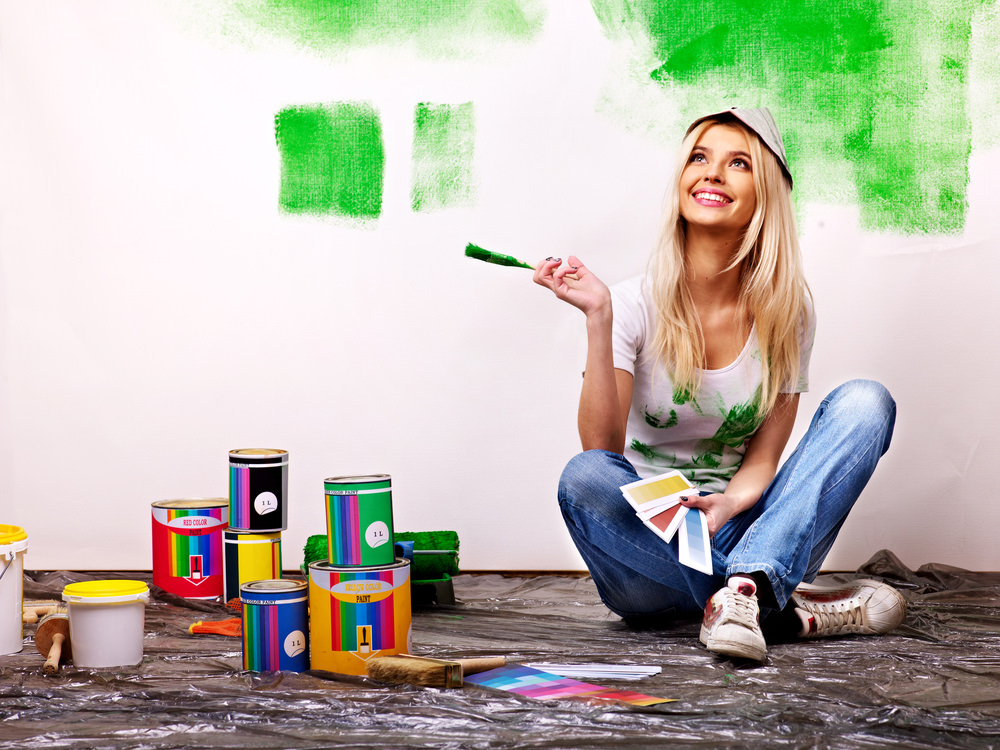 If you've been dreaming of a bathroom model or decide it's finally time to modernize your kitchen, there are some important things homeowners need to know before starting home renovation in Northern Virginia.
The National Association of the Remodeling Industry offers the following tips...
Getting Started on Home Renovation in Northern Virginia
1. Find a professional for the job.
Make sure he is licensed, carries workers compensation and liability insurance. Ask for references from prior clients. Talk to the references and ask them about their experience with the contractor. Ask to see photos of previous jobs. Make sure the contractor is familiar with building codes.
2. Set your budget.
Decide ahead of time how much you're willing to spend on the project. And allow about a 10-15 percent cushion. Make a list of everything you want to include – products for flooring, cabinets, lighting, countertops, appliances, paint, etc. If you have a detailed plan, you won't be tempted to stray or indulge later in the process.
3. Plan to have a contract that is precise and all-inclusive.
Make sure it includes all the products and materials you've chosen. List all the specifics. An in-depth contract will also help you stay on budget.
4. Shop around and decide where you want to cut back.
If you're trying to save money or find yourself falling short of your budget, the best way to cut costs is by changing your product selections. Instead of opting for custom cabinets, consider semi-custom. If granite is too expensive, consider a less expensive countertop. If wood or tile flooring is too expensive, consider a laminate that has the look of wood or tile.
5. Don't always make decisions based solely on price.
You want value and quality and a remodel that will last, not need to be refurbished in a few years.
6. Determine whether you want to do the whole project at once or do it in stages.
It can sometimes be easier on your budget if you start with part of the renovation and phase in different components of your remodel.
7. Keep communication open.
You'll want to have a contractor who keeps all the lines of communication open and is accessible. If you have questions that keep you up in the middle of the night, you want to know that it's ok to call him and ask (although you should probably wait until the morning). Or if your contractor hits a snag obtaining materials or has a delay, you want to be confident that he'll keep you apprised of the situation.
Once you find a contractor, set your budget, and sign a contract, the next step is logistics and mental preparation. If your kitchen is undergoing a facelift, you'll need to figure out how your family is going to eat. Will you be relying on takeout? Or will you be eating out of your microwave and a mini-refrigerator set up in another room? You'll want to let your family know what to expect, how long renovations will take place, and that their patience will be well worth it in the long run.
We're happy to speak with you about home renovations for a home you're interested in buying. Contact us today!
Khalil El-Ghoul
"Thanks for reading! I'm passionate about empowering home buyers and sellers with professional advice and unbiased information, throughout the real estate transaction. Unlike most agents, I always put clients first. When it comes to negotiating, marketing homes, and sealing the deal, I've got the experience and knowledge you're looking for. If you have any questions about moving to VA, D.C., or MD, don't hesitate to reach out."