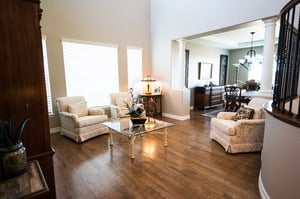 It's easy to get caught up in the home buying process and focus your attention only on new construction. After all, new homes will be move-in ready and there won't be any additional home repairs or improvements needed for some time. However, there are many benefits to buying an older home, even if it needs some work.
Here are a few things you can change that can make an old house your perfect new home.
Remodeling Tips to Make an Old House a Perfect Home
Electrical issues
Many older houses have an outdated electrical system. However, if it's priced right, it may be worth your while to call in an electrician for an upgrade. A fix could be as serious as an extensive overhaul or just a few minor updates, such as GFI outlets in the kitchen and bathroom.
Not enough space
Most older homes have smaller bedrooms, less closet space, and smaller garages. But that lack of space doesn't have to be a deal-breaker if you have your heart set on an older property. Many people opt to build home additions for that extra space or build a detached garage to help protect their vehicles and store things like seasonal items and sports equipment. Depending on the neighborhood and your budget, a steel garage can be erected quickly and with minimal cost, not to mention that you can customize it to fit your aesthetic style and square-footage needs.
Foundation failure
Structural problems are intimidating, there's no doubt about that. But even these seemingly insurmountable issues can be repaired if you're willing to spend the money. Small cracks in the brick can be done on your own, but a professional will need to be consulted for significant foundation problems.
Small driveway
Perhaps you haul a boat or drive a large SUV. For whatever reason, if your driveway simply isn't large enough to handle your vehicles it can be widened to accommodate your needs. SFGate cautions, however, that you should check neighborhood regulations. Your homeowner association, if applicable, may limit driveway width or prevent you from adding additional parking.
Outdated flooring
Nice flooring has a positive effect on an entire room. If the floors in your home have seen better days, this is an easy fix. Carpet, laminate, and vinyl are fairly easy to install on your own, and the tools you need are available at most hardware stores. If you're patient, you can even lay tile flooring, just remember that preparation is essential so don't skimp on this step.
Undesirable aesthetics
Ugly is in the eye of the beholder, and what your home's previous owners thought was visually appealing maybe an eyesore to you. Fortunately, aesthetic fixes are the easiest to rectify. Painting will have by far the most significant impact on both the interior and exterior. This video from Sherwin-Williams offers practical advice on how to paint like a pro, and also which materials you need to get the job done. If the kitchen cabinets and countertops are in good shape, you can also paint these and replace the kitchen sink and hardware to reflect modern style.
Safety issues
Adding a handrail to the porch, a fence around the yard, or smoke and carbon monoxide detectors are examples of safety features you can install at just about any property. Depending on your situation, you may not need to add everything at once, and can make upgrades over time as your family grows.
There are many benefits that come along with buying an older property. You'll likely be in an established neighborhood, have a larger yard, and may actually get a better quality house for the money. Unlike a new house, however, an older home will need work. If you're willing to look beyond the smaller rooms and an outdated design, you can turn an old house into an outstanding home.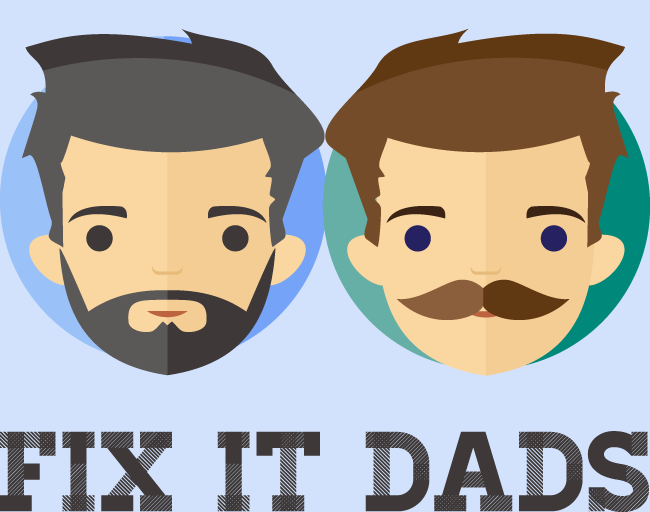 Rob Woods
Rob is a dad living in Philadelphia. He enjoys DIY projects almost as much as raising his two children. He is the co-creator of FixItDads.com, which offers tips for home improvement projects.