Builders looking to put their new homes on the market in Vienna or anywhere in Northern Virginia need to hire an agent that will get their home sold quickly and for a great price. Using a local agent as well as using online and print marketing are the best choices you can make to get your listings sold. In this article we'll discuss the 5 ways we believe work best for selling new homes!
5 Ways to Sell New Build Homes Fast in Northern Virginia
1. Use an Experienced Local Agent
When selling any type of home in Northern Virginia, it's important to find an agent who is experienced in the area. A local agent will have knowledge of the area, it's history and it's future. Having someone on your side who is able to talk to potential buyers about the benefits of the neighborhood will go a long way. Another huge benefit of hiring a local agent is their network. A real estate company who has their main office in Vienna, such as Glass House Real Estate, has worked with many clients close by and has spent time growing their network in the area.
For example, Khalil El-Ghoul at Glass House Real Estate has worked and lived in Northern Virginia for years. Since 2005, he has grown his real estate company in Vienna and focused on creating a modern home buying and selling experience for his clients. Not only is Khalil a local agent, he offers 1.5% commission for sellers instead of your traditional 3% commission. As a full-service agent he will provide everything you need to get your home sold including the best marketing and customer service you can imagine. Learn more about Khalil's selling process here.
2. Create a Personalized Website for Each Listings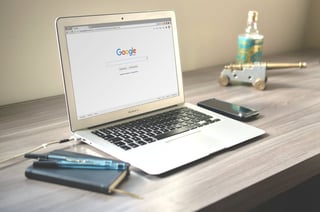 A personalized property website is a great way to showcase your home and get it sold fast! Your website shows all your listing's visual assets such as your photos, virtual tours, floor plans and feature details. The website is one beautifully arranged, scrolling web page. You have the benefit of being able to show your listing's features and images at one click as well as generate new traffic through search engines! When you work with Glass House, your property website is included and will be responsive to all environments including mobile, tablet and different size browsers. We'll make sure your listing website showcases the best and most attractive features to get your home sold fast!
3. High Quality Photography
Great photos are critical to getting homes sold. Make sure the agent you hire to sell your homes focuses on high quality photography. At Glass House, we ensure our clients get the very best when it comes to photography. We will combine multiple shots, lighting, and processing to showcase the detail, clarity, and color of the home. This technology delivers the best and highest quality photographs to utilize on your web page, in listings, and in print.
4. Virtual Tours and 3D Floor Plans
There's no better way to get a home sold than to allow prospective buyers to visualize themselves living in it. A Virtual Tour and 3D floor plan will do just that! Don't miss out on opportunities to impress buyers with your listing's layout. Provide them with a sense of how their lives can fit inside the home. You can use a static floor plan within web pages or print advertising and your virtual tour should be showcased on your listing's website.
5. Print Advertising to Hit The Local Market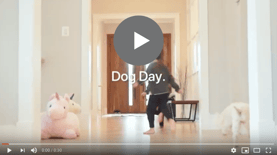 Although online marketing is becoming more and more essential for selling homes, print advertising is still important for spreading awareness. Create high quality and informative brochures, flyers and postcards to spread around the local neighborhoods in order to get the word out about your new community and listings available. You never know if a family member or friend of someone in the area is looking for a home, so it's important to get your listing seen by as many people as possible. While online strategies are a focus for the agents at Glass House, we utilize print advertising in order to generate buzz about listings in local areas.
Hire an experienced, full service local agent to sell your listings!
Need to sell in Vienna, VA? Our office is located in the heart of Vienna and we have worked hundreds of satisfied home buyers and sellers in the area since 2005. Khalil El-Ghoul will be your full-service agent, focused on selling your home fast and for the best price. We include the costs of personalized websites, print and online marketing all within our 1.5% commission fee. That's right -- we charge HALF of what traditional agents charge for the same services. Why not save some money? Contact Khalil today and let's talk.
Khalil El-Ghoul
"Thanks for reading! I'm passionate about empowering home buyers and sellers with professional advice and unbiased information, throughout the real estate transaction. Unlike most agents, I always put clients first. When it comes to negotiating, marketing homes, and sealing the deal, I've got the experience and knowledge you're looking for. If you have any questions about moving to VA, D.C., or MD, don't hesitate to reach out."