There are so many great restaurants spread out across Virginia who would be delighted to host you for a great meal with family & friends - or even coworkers! Beautifully decorated for every season and ready to serve, we've gathered the Top 5 Northern Virginia restaurants that are worth a road trip this year!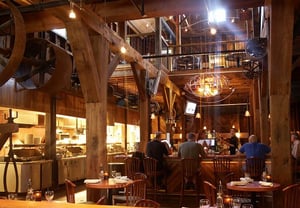 Located in the heart of Loudoun County's "Wine Country", this spot is great for a special night or event. Each night they prepare 3-4 specialty, meals crafted from locally sourced Virginia ingredients, in addition to an impressive menu that changes with the seasons. Ask about the restaurant's "Daily Fix", a unique and inspired cocktail blended up each evening.
Photo: Pinterest.com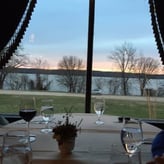 Their minimalist decor boasts an elegant, refined atmosphere - and we are loving it! Make a reservation at this waterfront restaurant and enjoy delicious starters such as smoked duck crepes or pan seared mussels. They also offer space for weddings and large events.
Photo: Yelp.com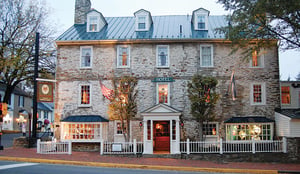 Make it a weekend getaway at the Red Fox Inn and dine at Red Fox Tavern. This historic property is the perfect romantic retreat offering fresh ingredients and special dishes for every season. Located on the rolling hills of Virginia's wine country, enjoy breakfast, lunch and dinner at the Red Fox Tavern.
Photo: mainlinetoday.com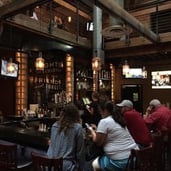 Are you a whiskey lover? This is the perfect spot for you! A self-proclaimed southern kitchen and whiskey bar, sit back and enjoy soulful music and delicious modern southern-inspired cuisine. The restaurant's menu specials change daily, but you can expect to find seasonal favorites including Cornish game hens, duck, and venison. As a whiskey bar, Jimmy Madison's offers a special whiskey drink of the day during each holiday season. We recommend their Hot Cider Whiskey cocktail!
Photo: Yelp.com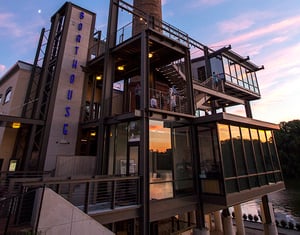 Fresh seafood, and beautiful surroundings! No matter which of the three locations in the Richmond area you visit, you're sure to get enjoy an impressive menu complimented by hand picked wine suggestions. If you're up for an appetizer, order up the Pig and Pearl, an appetizer made with fried oysters, braised pork belly, and collards that is dressed with a roasted garlic aioli.
Photo: blog.virginia.org
Which restaurant will you visit in 2019? Enjoy!
Khalil El-Ghoul
"Thanks for reading! I'm passionate about empowering home buyers and sellers with professional advice and unbiased information, throughout the real estate transaction. Unlike most agents, I always put clients first. When it comes to negotiating, marketing homes, and sealing the deal, I've got the experience and knowledge you're looking for. If you have any questions about moving to VA, D.C., or MD, don't hesitate to reach out."