According to data recently released by the U.S. Census Bureau, the inventory deprived housing market could be seeing some relief from new construction builders. Compared to 2019, housing starts increased by close to 13%, and the pace of building permits is the highest since 2006.
With the increase of construction, it is evident the country requires more inventory. It is also apparent homeowners are choosing new builds over older homes. Even so, why are homeowners selecting new builds?
Stylish Features
There's just something about brand new. Living in a home with updated features just feels better. Walking into your home and knowing no one has ever put dishes in your cabinets, used your shower, or walked your floors day after day is refreshing. Your house will be built with all modern materials and brand new appliances and fixtures.
Older homes can be boxy, dark, and closed in. On the other hand, new construction homes are usually well-lit with generous open-space floor plans. Many of these homes come with multi-story ceilings that offer a spaciousness not found in older homes. Open eat-in-kitchens boasting oversized islands allowing a perfect area for family and friends to congregate are found in many new construction homes, unlike older homes that generally have U and L-shaped kitchens.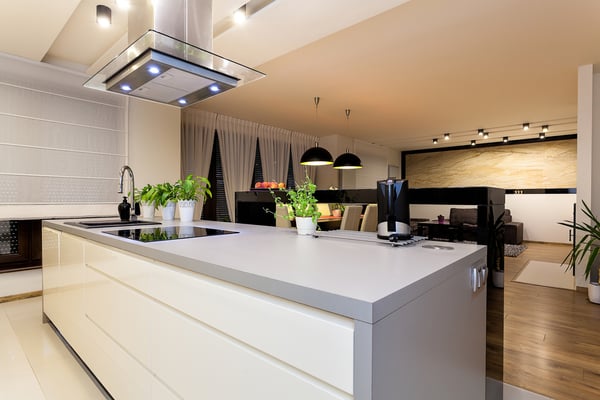 Built to Today's Standards
Older homes are sought-after because of their details and craftsmanship, but when it comes to plumbing and electrical issues chances are you will find major, costly repairs. Many of the repairs found are due to improper maintenance and old age. This can easily cost homeowners thousands of dollars. New construction removes any possibility of home issue repairs from wear and tear.
Amenities
Moving into a new construction home generally means you are moving into a community that gives you amenities you can't always get in a pre-owned home. Many new construction communities come with fitness centers offering state-of-the-art exercise equipment and fitness classes. Swimming pools, tennis and basketball courts, and walking trails are popular amenities found in new build communities.
Personalize Your House
When purchasing a pre-owned home expect to pay a small fortune to renovate your kitchen and bathroom. When factoring in contractors, the amount of work that needs to be done, and the quality of materials and appliances, the national average for a minor midrange kitchen remodel is over $22,000. And a premium major kitchen remodel is over $130,000.
Any work you put into remodeling an existing home is going to cost you a pretty penny. However, a new build gives you the option to choose the details you want and eliminate any added costs of renovation.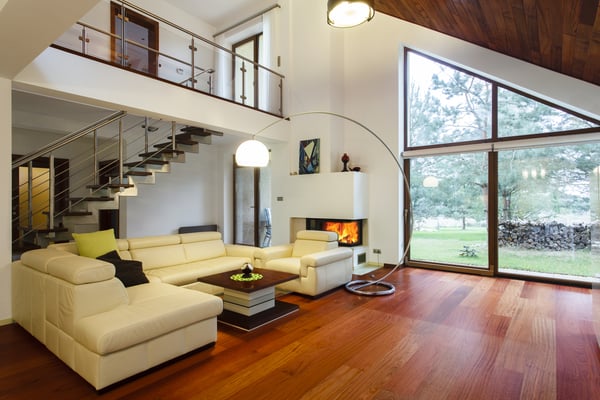 Energy Efficient
Because of cracks and less efficient insulation, older homes can be cold in the winter and hot in the summers. Much can be said for a brand new house with sufficient insulation, new heating and air, and no cracks that create drafts. When purchasing a new build you will get a home that satisfies current building codes for energy efficiency.
Older homes will generally require upgraded insulation and may need a new air conditioner or heating system. New windows can make a big difference in the amount of energy used. When replacing single-pane windows with EnergyStar-qualified replacements the EPA estimates homeowners can save almost $500 a year. However, with labor included homeowners will spend between $400 and $800 per window. It is much easier and more cost-effective to choose your energy-efficient windows in your new construction design.
Move-In Ready
If you are on a tight budget or have an inflexible schedule, new construction homes are a perfect solution. This allows homebuyers to move into their new home stress-free with only their clothes and furniture. New construction homes assure you there will be no issues with the foundation, plumbing, or electrical system. New construction homes come with modern appliances such as a washer and dryer, stove, refrigerator, and dishwasher.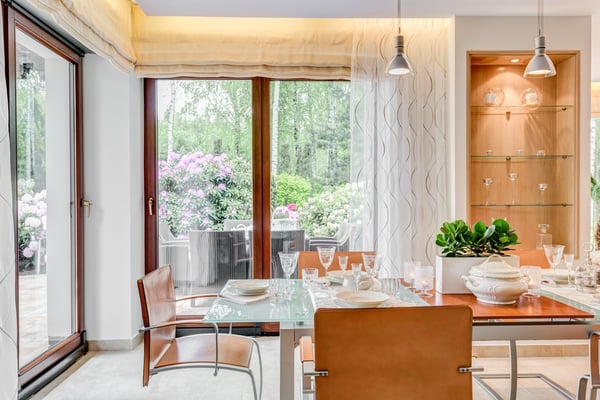 New Home Warranty Protection
Whenever you buy something brand new it comes with a warranty, your car, big-screen television, alarm system, and your house. New home warranties provide homeowners reassurance knowing the builder will cover any issues that may arise such as a broken water heater or faulty air conditioner, unlike buying a pre-owned house where you may not be aware of any problems until you've closed on the home and it is too late. New construction home warranties give homeowners peace of mind.
Safe Neighborhoods
New construction home communities are usually built near urban hubs in very safe neighborhoods. Location is almost always a major factor for homebuyers, and living in a safe neighborhood is even more important. For families with children not only is safety important so is living near the best school districts in the area. New home communities provide homebuyers with a comfortable home in a safe community.
Whether it's saving money, personalizing their home, or having the most up-to-date features, purchasing a new construction home has so many benefits it's not surprising why today's buyers are choosing them over pre-owned homes in such a large volume.
Khalil El-Ghoul
"Thanks for reading! I'm passionate about empowering home buyers and sellers with professional advice and unbiased information, throughout the real estate transaction. Unlike most agents, I always put clients first. When it comes to negotiating, marketing homes, and sealing the deal, I've got the experience and knowledge you're looking for. If you have any questions about moving to VA, D.C., or MD, don't hesitate to reach out."