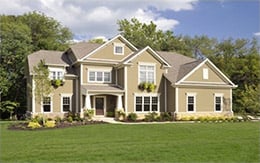 Building a new construction home with Drees builders? In our recent blog article, we talked about how Drees Home Builders will save you money with their energy efficient features. You can also count on Drees for quality materials and great design choices in their Drees Design Center. However, when you are comparing home builders, one of the most critical pieces is understanding what to expect during the new construction process of building your new home. We've summarized the 8 phases of building a home with Drees in a slide show below!
8 Phases of Building a New Construction Home with Drees Builders
Save UP TO 1.5% on Your New Construction Drees Home
During the new construction process, there are many opportunities for savings. Working with a professional negotiator will help you understand what's right for your needs throughout the process as well as save you money with discounts and upgrades.
Your negotiator is full-service, meaning they work for YOU and have your best interest in mind at all times.Want to learn more? Talk to us today!
Khalil El-Ghoul
"Thanks for reading! I'm passionate about empowering home buyers and sellers with professional advice and unbiased information, throughout the real estate transaction. Unlike most agents, I always put clients first. When it comes to negotiating, marketing homes, and sealing the deal, I've got the experience and knowledge you're looking for. If you have any questions about moving to VA, D.C., or MD, don't hesitate to reach out."