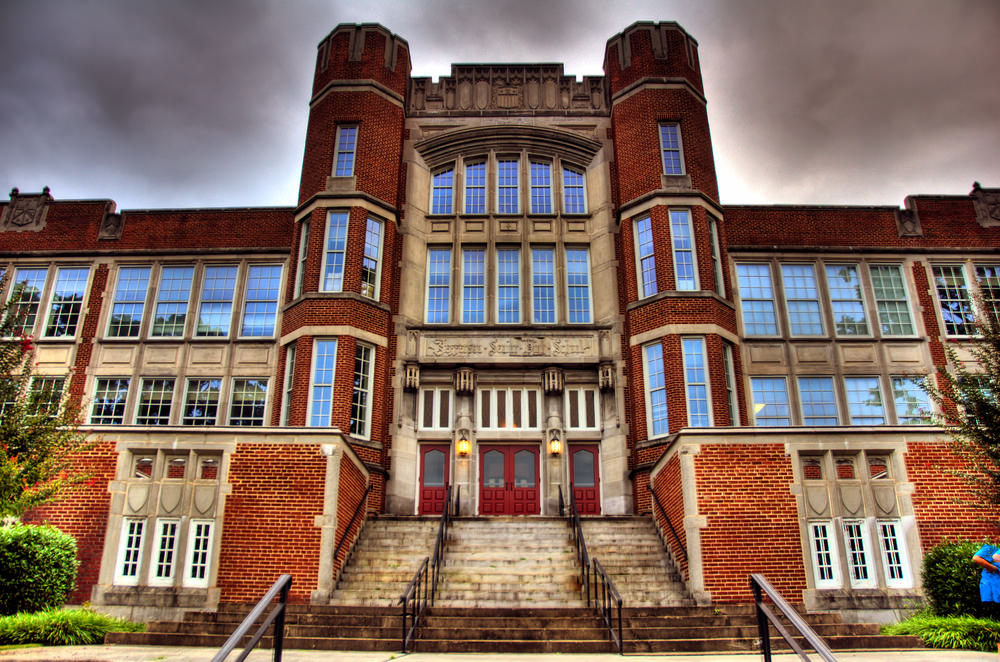 As home buyers seek out potential homes and neighborhoods, one of the first things they do is sort through Washington D.C.'s best and worst schools.
Naturally, families with children want their kids to attend stellar schools. Even buyers with grown children or no children desire a neighborhood with good schools; home values are typically higher in neighborhoods with reputable schools.
Washington D.C.'s Best and Worst Schools: What You Need to Know
One of the best ways to determine how schools in your area are measuring up is by checking out the website www.greatschools.org. You can search a specific school or schools in a specific region or city.
You'll be provided with ratings on a scale from one to 10 on reviews from parents and teachers, test scores, a breakdown of student ethnicity, programs and culture, and enrollment figures. Each school is also given an overall rating.
Schools in the Washington, D.C. area with the best ratings include:
Benjamin Banneker High School. Located at 800 Euclid St. NW, the public 460-student school boasts "We are best known for 100% college acceptance rate." Three out of 10 students are accepted into the school. Greatschools rates this school an overall 10 out of 10.
DC Prep – Edgewood Middle Campus. This charter school is at 701 Edgewood Street, NE. The school focuses on college prep and received an 8 out of 10 rating on test scores. Enrollment is at 280.
Hyde Addison Elementary School. This school comes in as the top elementary school. The public PK-5 school can be found at 3219 O St. NW. Assessment test scores received a score of 7 with results in various grades in reading and math ranging from 66 percent to 88 percent. The school boasts strong STEM (Science, Technology, Engineering, Math) facilities with a computer lab, garden/greenhouse, outdoor learning lab, and science lab. Arts and music are also emphasized with offerings in dance, drama, architecture, ceramics, drawing, painting, sculpture, band, choir, and music lessons.
Janney Elementary School. The Pk-5 school has 598 students. Chinese, French, and Spanish are taught. The school also offers a full STEM and arts and music program with options found at Hyde Addison Elementary School (see above). The school received a score of 9 for test scores. And the school has glowing reviews regarding teacher quality, principal leadership, and parental involvement.
Key Elementary School. Located at 5001 Dana Pl. NW, some 388 students attend this public school. The school's test scores fall at 85 percent or above – except for a 75 percent in fifth grade science. Its overall rating is a 9 out of 10.
When it comes to the other end of the spectrum, Greatschools gives an overall "1" score to H.D. Woodson High School, Smothers Elementary School, and Houston Elementary School.
However, the best way to assess a school is to visit it in person, take a tour, and talk to the principal. Talk to some of the parents and teachers, look at the school's test scores, and then determine whether the school would be a good fit for your child.
Here at Glass House Real Estate, I know how important something such as a school for your children is in the home buying process. If you are currently looking to move into a new town or city with that has exceptional schools we can help you with that. Just get in touch with me today and we can start the process of finding you the right home.
Khalil El-Ghoul
"Thanks for reading! I'm passionate about empowering home buyers and sellers with professional advice and unbiased information, throughout the real estate transaction. Unlike most agents, I always put clients first. When it comes to negotiating, marketing homes, and sealing the deal, I've got the experience and knowledge you're looking for. If you have any questions about moving to VA, D.C., or MD, don't hesitate to reach out."