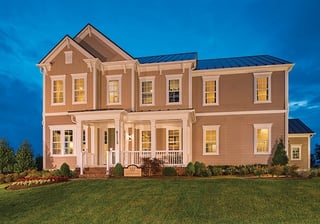 Our next featured builder in our "Virginia Home Builders" blog series is Pulte Homes. Pulte Homes are known for their "life tested" approach inspired by consumers they've worked with over the years. They have a unique,dedicated focus on customer service and building their business around the feedback of Pulte home owners. Learn what makes Pulte Homes different when it comes to their cutting edge home technology and transparency throughout the construction process.
Pulte Home Builders: "Life Tested" Features
A differentiator between Pulte Homes and other top builders is the way they utilize their consumer feedback to innovate. For example, in a Pulte home you can expect a design that uses space efficiently. Their builders design based on the feedback from customers in order to avoid wasted space and to create rooms that will be used every day. Some plans even include the "Pulte Planning Center" which gives homeowners an area to organize household items, crafts and a unique space to create. Living and dining spaces within a Pulte home are spacious and open flow. This provides more usable space than many older homes.
You can find Pulte Homes in communities that are located "where you want to live". This means that their homes are in areas where schools, shopping and parks are close by.
Pulte Home Techonology
In a Pulte Home, you are provided with the option of their feature technology, "HomeBase". Home Base is cutting-edge when it comes to security and energy conservation. With your "HomeBase" technology you can adjust your thermostat, lock and unlock doors, watch live video of activity in your home and more! This remote technology can even turn your lights on and off and arm/disarm your security system.
Transparency Throughout the Virginia Home Building Process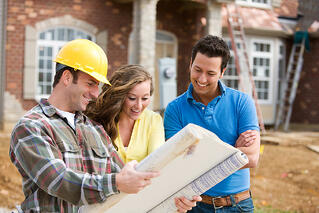 The new construction process can be stressful, especially when you feel out of the loop throughout the building. Your realtor can work directly with the builders at Pulte Homes in order to negotiate discounts and upgrades and begin a smooth, transparant process for your new home. After you choose to work with Pulte, you will gain acces to your very own "owner's portal" where you can stay informed before, during and well after the construction process of your new home. This portal even provides home decorating tips as well as construction status updates on your home as they reach each checkpoint.
Work with a Professional Negotiator To Purchase Your Pulte Home
When it comes to new construction, there are many opportunities for savings. Working with a professional negotiator will help you understand what's right for your needs throughout the construction process as well as save you money with discounts and upgrades. Your negotiator is full-service, meaning they work for YOU and have your best interest in mind at all times. Typically, a realtor would charge 3% commission for a new construction home. Working with Glass House Real Estate you can expect to pay only 1% commission and receive a professional negotiator with experience in new construction throughout the Virginia, Maryland and DC Metro areas. Want to learn more? Talk to us today!
Khalil El-Ghoul
"Thanks for reading! I'm passionate about empowering home buyers and sellers with professional advice and unbiased information, throughout the real estate transaction. Unlike most agents, I always put clients first. When it comes to negotiating, marketing homes, and sealing the deal, I've got the experience and knowledge you're looking for. If you have any questions about moving to VA, D.C., or MD, don't hesitate to reach out."