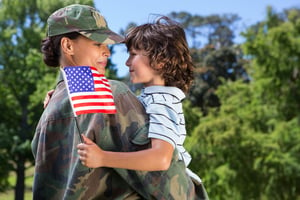 Purchasing a home is a complicated process for all homebuyers. However, for veterans, the process can look a little different due to determinants and considerations by the Department of Veteran Affairs, more commonly referred to as the VA. The VA makes home buying easier for military veterans through the sponsoring of VA loans. These loans typically do not require down payments or private mortgage insurance (PMI). Read below to understand the home buying process for veterans.
Qualification For a VA Loan
Before assuming you are entitled to a VA loan be sure to understand the qualifications set by the VA. VA loans require a certificate of eligibility (CoE). Some of the qualifications required for certification are veterans must have had 6 years of service with the National Guard, have lasted over 90 days of service during a war, have served over 180 service days during peacetime, or be a surviving spouse of a service member who died during military service. Be sure to research qualifications for VA Loans.
Choosing a VA Loan
Many people hear VA Loan and assume it is just one loan. Actually, there are several different loans the VA sponsors for military members.
If you are looking for a local lender recommendation that can help you with VA loans, please contact us today!
VA-Backed Purchase Loan
If you want to buy a home without the requirement of down payment, a Purchase Loan is probably the loan you want to consider first. This loan has very competitive interest rates and does not require PMI. This loan also charges fewer closing costs. In addition, Purchase Loans do not have an early penalty if you choose to pay your mortgage off early. However, the VA does require this house to be your primary residence.
Native American Direct Loan (NADL) Program
This loan is only available for qualified Native American veterans. This loan can be used to buy, build, or improve homes on federal trust land. The NADL does not require a down payment or pay PMI. Borrowers will have to undergo a VA preliminary credit review.
Interest Rate Reduction Refinance Loan (IRRRL)
This loan is also known as the VA Streamline Refinance Program and is a loan for military members and veterans who already have a VA loan. These loans help to shorten loan terms or refinance at a lower interest rate. However, it can also be used to change from an adjustable-rate mortgage to a fix-rate mortgage. Unlike other VA loans, borrowers are not required to have a CoE and income does not affect your eligibility. Be sure to research which VA Loan will work best for you.
Shopping For Your Home
Once you have selected your VA Loan and received a pre-qualification, it is time to find your home. Because VA Loans operate a little differently than other loans it is advisable to work with a real estate agent who is familiar with them allowing you to get the most from your benefits. For example, the VA allows certain costs and fees to be paid by the seller if you both agree. Having an agent who is familiar with VA loans can help you easily negotiate seller-paid fees.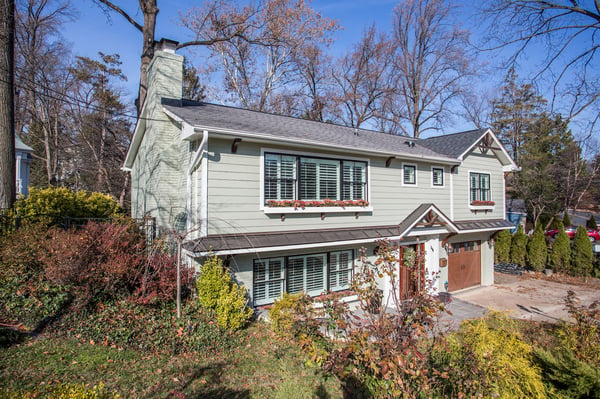 VA Appraisals
After your lender has the signed purchase contract an appraisal will be ordered. The appraiser will be certified by the VA. They will make certain that the home you have chosen is worth the purchase price you have agreed upon. The home must meet minimum property requirements set forth by the VA. Keep in mind you will still need a home inspection that looks for any defects in the property. This can usually be done by an inspector of your choice. However, it will ultimately be up to the VA to approve any issues found with the home. The VA gives the appraiser 10 days from the order to complete the appraisal.
Conclusion
VA Loans have numerous benefits, but because the procedure is a little different than a mainstream loan, be sure you are working with a knowledgeable agent that can help you through the process.
Khalil El-Ghoul
"Thanks for reading! I'm passionate about empowering home buyers and sellers with professional advice and unbiased information, throughout the real estate transaction. Unlike most agents, I always put clients first. When it comes to negotiating, marketing homes, and sealing the deal, I've got the experience and knowledge you're looking for. If you have any questions about moving to VA, D.C., or MD, don't hesitate to reach out."