Homebuyers looking for the allure of country living with first-class, resort-style amenities need to look no further. Loudoun Valley - The Carlisle located in Ashburn, Virginia offers spacious condominiums with open floor plans and rooftop terraces. Named Money Magazine's number 2 place to live in America, Ashburn provides excellent public education, endless job opportunities, and less than a 45-minute commute to The District.
Image courtesy of Pexels.com
All About Loudoun Valley - The Carlisle
Loudoun Valley - The Carlisle offers 68 two-level townhome-style condominiums. Built in pairs, with one unit above the other, the homes are grouped in four-story buildings of 10 to 16 units. Homebuyers have two choices of floor plans - Delanie, the larger plan, and Hayes, the smaller plan. One of each type is in a pair with Hayes on the bottom and Delanie on the top. Both kitchen floorplans include granite countertops, stainless steel appliances, and tile backsplash.
Image courtesy of TollBrothers.com
Hayes
Walking into the Hayes open floor plan, residents will immediately be lead from the foyer into a sizeable living and dining room with a gourmet kitchen located in the right-rear corner of the unit. The elegant kitchen is well-equipped with a large center island, breakfast bar, pantry, and plenty of cabinet space. The master bedroom suite is highlighted with a beautiful tray ceiling, a large walk-in closet, a resort-style bathroom, and a sliding glass door granting access to a private covered deck. Additional features include spacious secondary bedrooms, second-story laundry, and ample storage throughout the home. The 2-story Hayes offers 1,685 square feet, 3 bedrooms, 2.5 bathrooms, and a 1-car garage priced starting in the low 500s.
Image courtesy of TollBrothers.com

Delanie
The Delanie's captivating foyer leads residents to the 1-car garage and upstairs to the first-level living area. The inviting, open floor plan includes a generous-sized great room, a vibrant dining room, an enchanting covered deck, and a centrally-located gourmet kitchen. All 3 bedrooms are located on the second story with the primary bedroom accented by a tray ceiling, large walk-in closet, and resort-style bathroom. Secondary bedrooms share a bathroom and feature large walk-in closets. Additional highlights of the Delanie include a multipurpose flex space alongside the great room and additional storage attached to the garage. The 2-story Delanie offers 2,634 square feet, 3 bedrooms, and 2.5 bathrooms priced starting in the high 500s.

Living at Loudoun Valley - The Carlisle
Loudoun Valley - The Carlisle is no garden-variety condominium community. The luxurious neighborhood includes 3 resort-style clubhouses, fitness centers, multiple playgrounds, basketball courts, tennis courts, and 3 pools. The community features plentiful green open space, trails, and parks all within the confines of the property. Also, the nearby Bramberton Regional Park and Gold Course offer nature interpretive programs, picnic areas, fishing, hiking, and a water park. Neighboring Claude Moore Park is home to two fishing ponds, over 10 miles of trails, baseball fields, and picnic pavilions.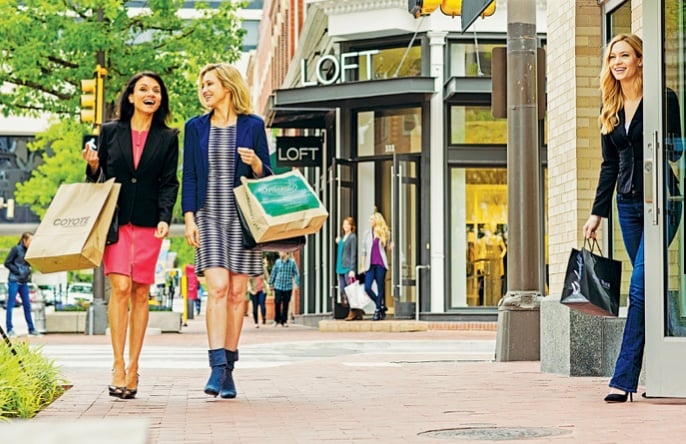 Many Loudoun Valley residents dine at nearby Broadlands Village Center which features a wide array of cuisine ranging from sushi and steak houses to grills and Mexican food. Conveniently located One Loudoun is Loudoun County's premier destination for shopping, dining, and entertainment and is just minutes from Loudoun Valley.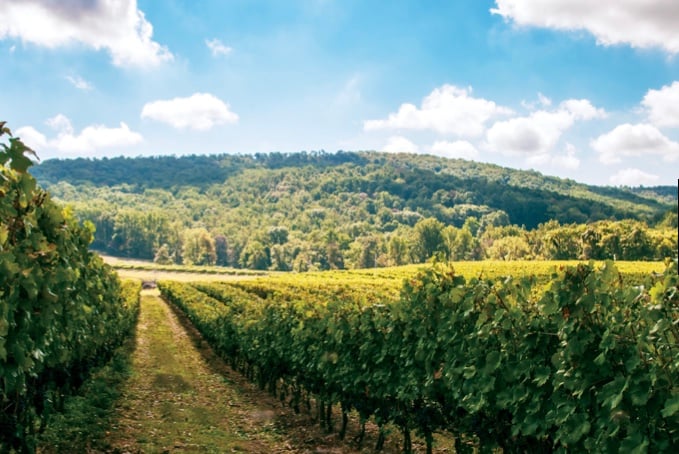 Top-rated Loudoun County Public Schools serve Ashburn. Students residing at Loudoun Valley will attend Rosa Lee Carter Elementary, Creighton's Corner Elementary, Stone Hill Middle School, and Rock Ridge High School. Loudoun Valley - The Carlisle is near Route 267, the Loudoun County Parkway, and the future Ashburn Metro station providing easy commuter routes for residents.

Conclusion
Loudoun Valley - The Carlisle provides an upscale living experience in an oasis full of picturesque, wide-open spaces. Residents searching for a place quiet enough to feel secluded from the overcrowded city streets, but still close enough to shopping, dining, and entertainment along with a stylish home to retire to will find all their heart's desire at Loudoun Valley.
Thanks for reading my blog! Over the last 15 years I have sold dozens of Toll Brothers Homes, my wife is a former sales manager for Toll Brothers, and I have represented Toll Brothers Sales Managers in a personal capacity when they need to buy and sell a home. My unique insight into their sales techniques, incentives, and negotiation philosophy uniquely position me to be an effective negotiator for my clients when buying new construction homes.
If you are considering buying a new construction home from Toll Brothers or any other home builder in the DC metropolitan area, contact Khalil El-Ghoul before you meet with the builder and visit the community. Working with a Buyer's Agent to help with your new construction build will save you a ton of money. Your agent has relationships with these builders that help throughout upgrade negotiations and closing. Having a Buyer's Agent represent you in a New Construction home buying process is key to saving money and protecting your interests.
Khalil El-Ghoul
"Thanks for reading! I'm passionate about empowering home buyers and sellers with professional advice and unbiased information, throughout the real estate transaction. Unlike most agents, I always put clients first. When it comes to negotiating, marketing homes, and sealing the deal, I've got the experience and knowledge you're looking for. If you have any questions about moving to VA, D.C., or MD, don't hesitate to reach out."