You have many decisions to make in your journey to building your home. Picking the lot is most likely your first major decision. The other big decision you will make is how you will approach the building of your new home.
Choosing Your Type of new Construction Home
You may have an idea of what you envision your home looking like. Custom, semi-custom, and production homes are all great choices, but all three follow a different process.
Custom Home
Custom homes are designed from plans you create, ensuring no one else will have a home exactly like yours.
You have complete control over the finished product, from the front door to the hardware in your kitchen and the bathroom mirror. You choose every detail of the home.
The goal of a custom home is for the builder to create a house that reflects your style and personality.
Building a custom home is a lengthy process that requires a lot of patience and can sometimes become quite overwhelming, but the end product is worth it.
Semi-Custom Home
A semi-custom home, also referred to as a move-in-ready home, lands in the middle of a custom home and a production home. Although these homes won't look like every other home in your neighborhood, they will likely share characteristics of your neighbor's homes.
Home Builders will occasionally come across a lot that is appealing because of the site characteristics, such as the yard space, slope, and size.
Once the home builder purchases the lot, they will design and build it to sell it.
Semi-custom homes are the builders where you go on their website and pick features such as your floorplan and elevation; they have many floorplans to pick from.
The benefits of a semi-custom home are fewer decisions, a lower chance of surprises, and less costs than a custom home.
Production Home
A production home, often called a tract home, is entirely different from a custom or semi-custom home. These are cookie-cutter homes that are built with minimal options for homebuyers.
A builder purchases a large land area with a production home and divides the lots into similar sizes. Generally, homes in these communities offer a few different floor plans. You will not necessarily have the same home as your neighbor, but there will be many houses in your neighborhood that share similarities to yours.
Home buyers will save money, time, and effort choosing a production home. In most cases, you can pay for upgrades the builder has chosen - like flooring, cabinetry, and hardware, allowing a personal touch to your home.
Making the Right Choice for You
Choosing between a custom, semi-custom, or production home depends on budget, time, and how quickly you need to move. There is no wrong choice; all options mean moving into a brand-new, beautiful home.
Don't hesitate to get in touch with us if you have questions about custom, semi-custom, or production homes in Northern Virginia!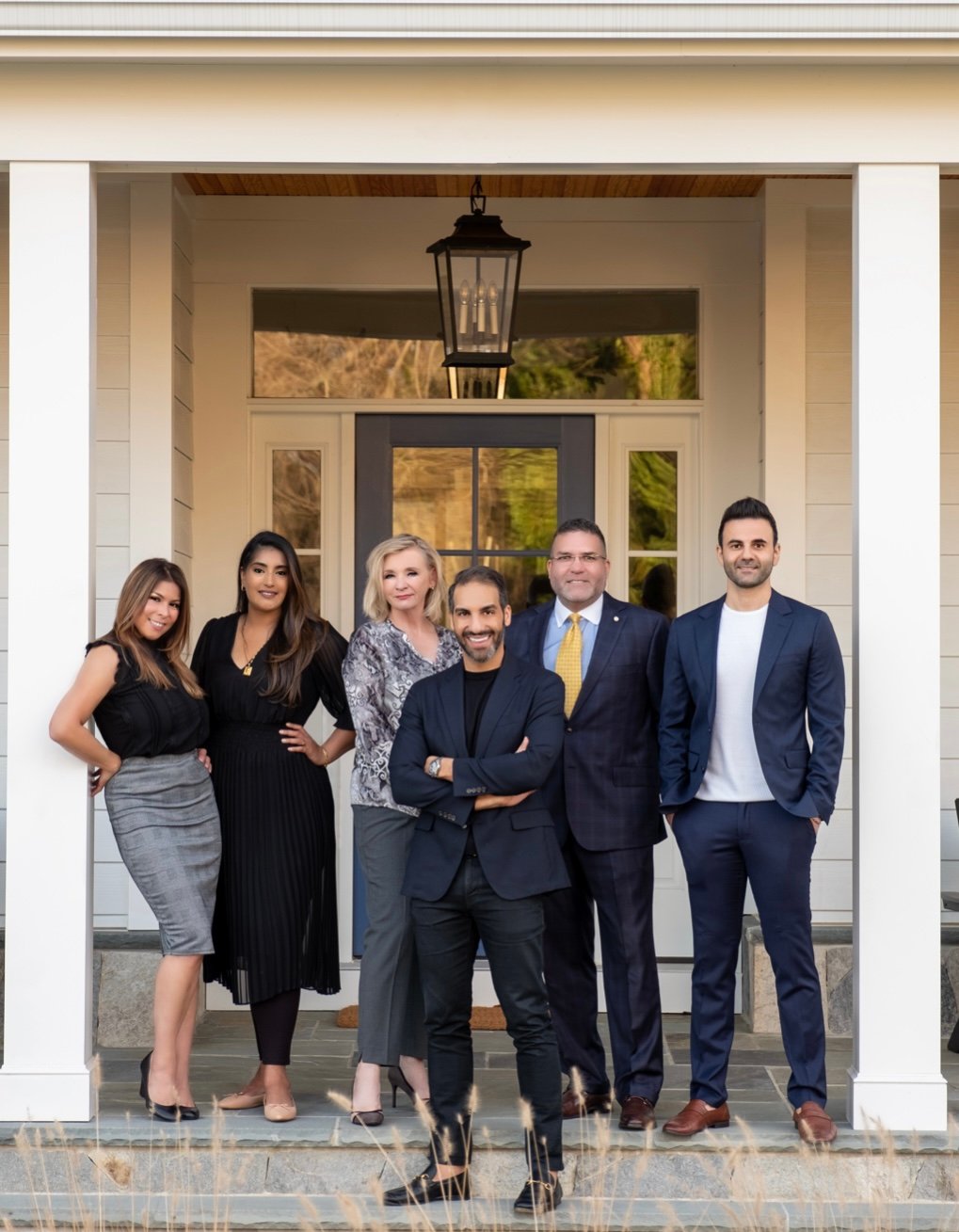 The Glass House Real Estate Team
We are passionate about empowering home buyers and sellers. Our team brings a wealth of knowledge and experience. We will help you seamlessly navigate the home buying or selling process stress-free.