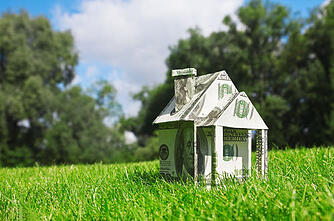 Have you been searching for ways to save money on buying a house in Washington, D.C.? Tax cuts may be the solution!
Save Money on Buying a House in Washington, D.C. with Proposed Tax Cuts
The proposed D.C. tax changes that may go into effect in January 2015 would implement tax breaks worth an estimated $165 million. Homeowners will be able to keep more of their income than they have been able to in previous years. Currently, the average American stays in a single home for nine years, a four-year jump from the 4.9-year average before the recession. With the savings from the tax cuts, more people will be anxious to get out of the old and get into the new!
So, what does this mean for homebuyers? More money at your disposal! With an increased income, you may be able to make down payments you previously couldn't reach or qualify for a larger home. Now that it's summer time and the spring influx of offers on homes is over, you will have less competition as a buyer for homes.
If you are looking at the market and considering buying a new home (and looking to save some money during the home buying process), you should look into an agent that offers a cash back real estate rebate. Check out our link below to get in touch with Glass House Real Estate today to learn more about our process and how you can get cash back for buying a home with us.
Source: Washington Blade
Khalil El-Ghoul
"Thanks for reading! I'm passionate about empowering home buyers and sellers with professional advice and unbiased information, throughout the real estate transaction. Unlike most agents, I always put clients first. When it comes to negotiating, marketing homes, and sealing the deal, I've got the experience and knowledge you're looking for. If you have any questions about moving to VA, D.C., or MD, don't hesitate to reach out."