Are you ready to sell your Washington, DC, metro area home? Read on to discover four simple steps that break down the selling process.
Discover how to find a great real estate agent, price your home correctly, use effective marketing, and negotiate with the best possible outcome.
Selling Your Washington, DC Home
Find the Right Agent
Selling a home is no picnic in the park. It is a time-consuming project requiring critical negotiating skills and expertise to get the most from your investment.
To minimize stress, you should work with a local top-rated real estate professional.
Experienced DC listing agents know what buyers are searching for and how to get your home in front of potential buyers. Knowledgeable agents know how to market your home effectively.
They will offer guidance, support, and expert advice from listing your home through closing day.
Get the Most From Your Investment
Getting the most from your investment depends on your market, the job market, local legislation, which season to sell, and other aspects that can cause home sale fluctuations.
The recipe for securing the best offer on your home depends on three main ingredients: listing your home correctly, marketing, and the Washington, DC market and economy.
Listing your home at a price that the market agrees with is imperative. Homes listed too high often sit dormant for months on the market. Your agent will conduct a CMA (Competitive Market Analysis) of your home to ensure they are listing your home accurately and competitively.
If you are considering selling your home, Glass House Real Estate offers a free consultation with Principal Broker Khalil El-Ghoul. Khalil will provide an expert market analysis of your home's value and the current market. There is no obligation to work with us, just a meeting that will provide you with information about the market and your home.
Realtors have access to several marketing platforms in addition to social media. Many agents send new listings out to contacts through a CRM, and they will market your home on the MLS (Multiple Listing Service). The MLS is a platform that agents and brokers use to share information on homes for sale.
Preparing Your Home for the Market
You must prepare your home for prospective buyers before listing.
Deep cleaning, purging, and making repairs are a must. Your agent can help you decide which renovations will yield a high return and which may not be worth investing your money in.
After your home is cleaned and renovations have been finished, you will have a professional real estate photographer take pictures of the interior and exterior of your home, highlighting what makes your home special.
If you have moved out of your home, consider staging your home.
Vacated homes make it difficult for buyers to imagine your house as their home. Virtual staging is also an option.
From Showings to Offers
Once your home is active on the MLS, you or your agent will begin scheduling showings. Open houses allow several home shoppers to see your home at once and can help sell your investment faster.
After your home has been shown, you will begin receiving offers. Although it is challenging to focus not only on the money offered, you must consider other factors in the submitted offer:
Funding: Will the buyers finance the home, or is it an all-cash offer?
Buyer contingencies: Does the buyer need time to sell their home before purchasing yours, for example.
Closing Period: How quickly will you see the money in your bank?
If you disagree with the offer, you can reject the offer entirely or submit a counteroffer. A counteroffer is a negotiation.
Successfully Selling Your Home
Strategically selling your home requires listing your home competitively, savvy marketing strategies, and the Washington, DC housing market.
Glass House Real Estate offers a 4.5% commission fee to sellers. Compare this to 6% commission traditional agents charge.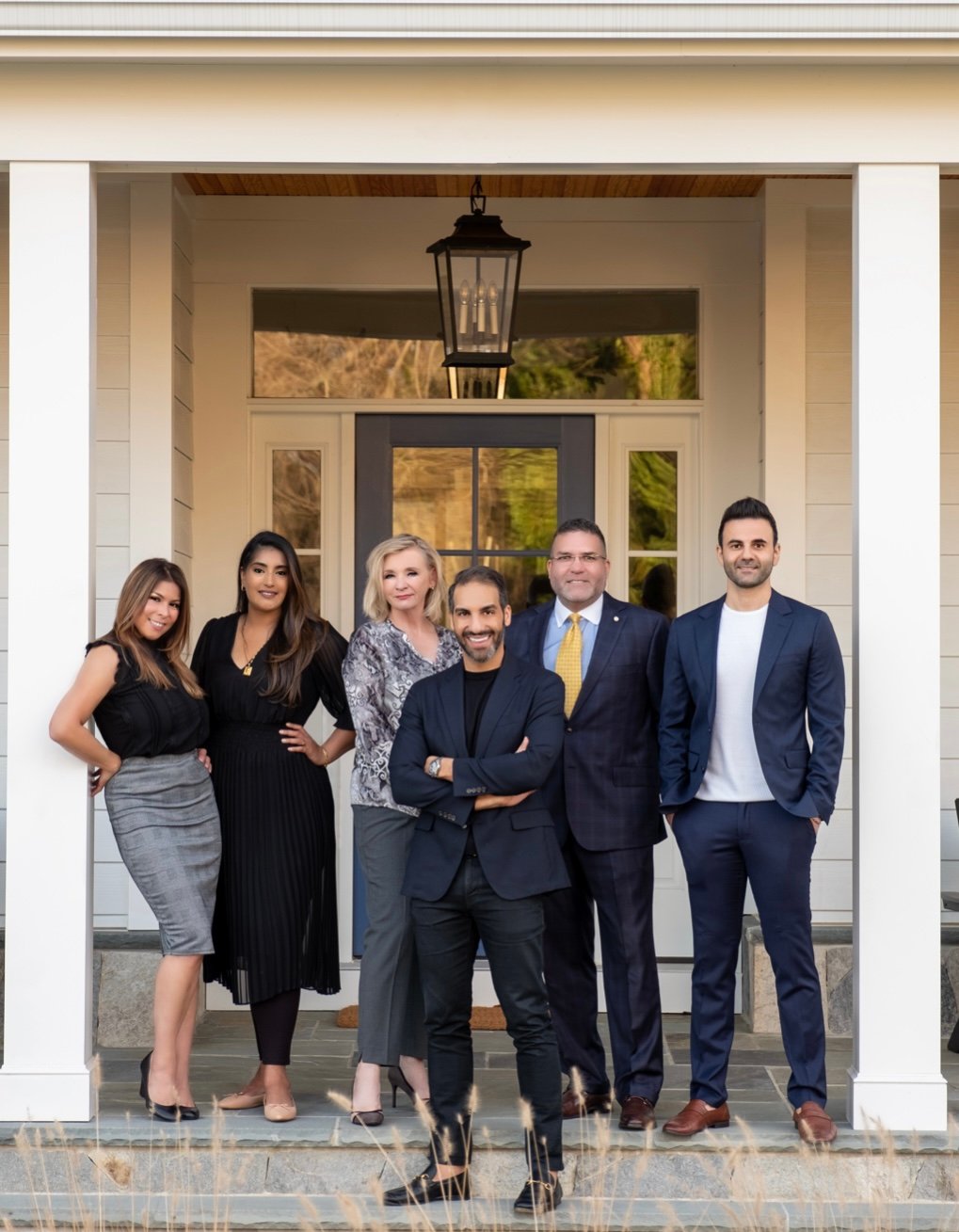 The Glass House Real Estate Team
We are passionate about empowering home buyers and sellers. Our team brings a wealth of knowledge and experience. We will help you seamlessly navigate the home buying or selling process stress-free.