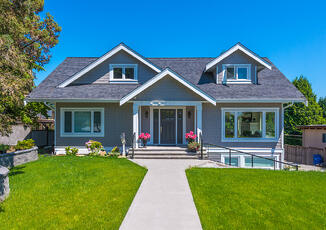 One of the most perplexing decisions someone has to make when purchasing a home is when to lock in an interest rate on their new mortgage.
It is necessary that your mortgage broker provide competitive rate quotes along with an option designed to make the decision easier and less stressful.
Should you Lock or Float your Home Loan?
You can lock in the rate. To lock a loan means that the lender will guarantee a rate for a certain period of time. For example, if you complete a mortgage application on June 1, the lender might lock the loan in at a certain rate and guarantee that rate as long as you close before the last day of July. This is a lock period of approximately 60 days.
When you lock in a rate, a lender must purchase a commitment to protect themselves from rate movements that might occur before settlement. Generally, a longer term lock such as 60 days would cost slightly more than a shorter term lock for 30 or 45 days because the commitment the lender purchases is more expensive.
You can float the rate. To float a loan would entail completing a mortgage application without the lender guaranteeing any particular rate. You basically complete the loan application with the idea that you will lock a rate sometime before settlement on your home.
Basically a lock means you are protected against future rate increases as long as you close on time. However, you cannot benefit if rates go down after you lock in your rate. Floating your rate denotes that you are not protected against rate increases, but you get the benefit of any rate decreases before settlement.
In other words, no matter if you lock or float the rate on your loan, you are taking a risk of missing out on rate movement that might occur before settlement This is what makes the "should I lock" question difficult for consumers.
This problem is solved through the RateFlexSM Program. The RateFlexSM Program provides a standard rate lock which protects you against rising rates after you sign your purchase contract.
The RateFlexSM Program goes one step further by allowing you to relock your rate if rates go down. You can relock any time after your loan is approved and up to one week before closing.
This takes the stress out of the decision. I take the guesswork out of the options so that you can have the safety of a lock and still benefit from a lower rate if the market improves. It is a win-win situation.
The RateFlexSM Program requires a small deposit which is credited at settlement. In other words, there is no extra cost to you. The RateFlex™ option is not available for all programs and we can let you know quickly whether you would be eligible for this option.
McLean's RateFlexSM Program is just one way I make the process easier for you whether you are refinancing your present mortgage or looking to purchase a new home If you are ready to start the purchase process, McLean Mortgage also offers a LoanFirstSM Pre-approval Program which is designed to give you more negotiating power with regard to contract offers.
To get started or to learn more about RateFlexSM or LoanFirstSM please contact me at (703) 738-0912 or PAccolla@McLeanMortgage.com.
Peter S. Accolla II
With a proven passion for helping individuals and families realize their dream of homeownership, Peter Accolla is a well-respected Mortgage Advisor. Peter joined McLean Mortgage Corporation in 2009 and has over a decade of experience in the financial services. He's been formally recognized nationally as a "Top Producer" by several industry organizations. The confidence and relationships he has built with his customers have led them to refer many of their friends and families which has led to Peter's growth as a national leader in the industry.
Peter S. Accolla II
Mortgage Banker
NMLS: 257524
McLean Mortgage Corporation
11325 Random Hills Road, Suite 400 | Fairfax, Virginia 22030
Office: (703)738-0912 | Mobile: (703) 888-6889 | eFax: (703) 738-0962
PAccolla@McLeanMortgage.com | www.PeterAccolla.com