Selling a home can be taxing, but proper staging can make all the difference. While most sellers focus on staging the inside of their homes, they often forget the importance of outdoor staging.
Outdoor Staging
A well-staged outdoor area can increase your home's appeal to potential buyers and help you sell your home more quickly.
Neglecting Landscaping: A Big No-No
When it comes to outdoor staging, landscaping is critical. Neglecting your lawn and garden can be a costly mistake. Keeping your lawn well-manicured, removing weeds, and tidying your garden is essential.
If you're not confident in your gardening abilities, consider hiring a professional landscaper to help create an appealing outdoor space.
Adding More Furniture: Helps Buyers Visualize
Another outdoor staging mistake that sellers make is needing more furniture. If you have a large outdoor area, consider adding more furniture to help buyers visualize how they can utilize the space.
Add a few comfortable chairs or lounges to create a cozy seating area or a dining table with chairs for entertaining.
Allowing Clutter: The Biggest Turn-Off
Clutter is a major turn-off for potential buyers inside and outside the home. When staging your outdoor area, make sure it's clutter-free.
Remove old equipment, broken-down items, and other eyesores that might turn off buyers. Keeping your outdoor area neat and tidy will help buyers focus on the positives of your home.
Upgrading Your Lighting: Create a Cozy Ambience
Outdoor lighting can make a huge difference in how buyers perceive your home. Consider adding some outdoor lighting fixtures to create a cozy ambiance.
Use solar lights to illuminate walkways, and add string lights or lanterns to create a warm and inviting atmosphere.
Lighting can make your outdoor space feel more welcoming and appealing, which can be a big selling point for potential buyers.
Not Maintaining Your Home's Exterior: A Deal Breaker
Just like the inside of your home, the exterior needs to be well-maintained. Peeling paint, cracked pavement, and stained decking can be deal-breakers for potential buyers. Before listing your home, make sure to fix any visible issues with the exterior of your home.
Repaint any areas with peeling paint, repair any cracks in the pavement, and pressure wash any stained decking to ensure your home looks its best.
Failing to Clean: A Common Mistake
Cleaning your outdoor areas is crucial when it comes to outdoor staging. Clear your walkways, patio, and deck of any dust and dirt before listing your home.
Remember to clean often overlooked spots such as external window ledges and door thresholds.
A clean and well-maintained outdoor area will help buyers envision themselves living in your home.
The Bottom Line
Staging your home's outdoor areas is just as important as staging the inside. Neglecting your outdoor spaces can be costly and turn off potential buyers. By avoiding these common outdoor staging mistakes, you can make your home more appealing and increase your chances of selling it quickly.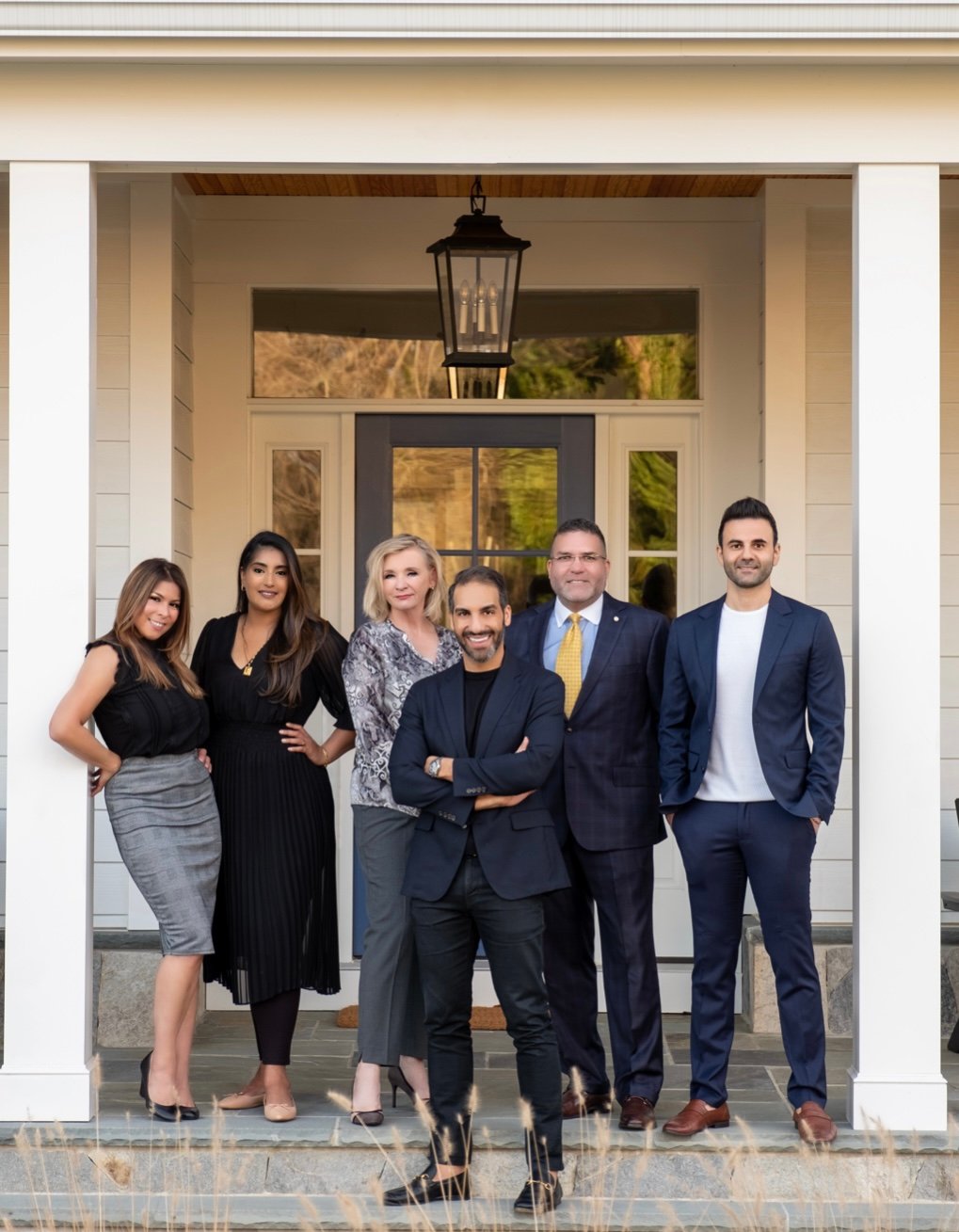 The Glass House Real Estate Team
We are passionate about empowering home buyers and sellers. Our team brings a wealth of knowledge and experience. We will help you seamlessly navigate the home buying or selling process stress-free.