Oak View Homes located in Vienna, Virginia provides every customer the experience of a lifetime. The boutique custom home builders realize in order to give you the attention and detail you deserve they can only accept a limited number of customers each year, allowing each home buyer undivided attention.
The Northern Virginia home builders have a deep passion for their community. They have mastered the art of creating custom homes that effortlessly blend into Northern Virginia neighborhoods while still offering open floor plans and energy-efficient homes.
Oak View Homes will build your dream home on a lot you have already purchased or assist you with finding the perfect homesite. What makes Oak View stand out from the competition is they are a boutique custom home builder.
What is a Boutique Custom Home Builder?
Almost all custom home builders will build a home on your lot or help you find a homesite. Most will offer assistance with design, and all will offer a limited warranty. However, a boutique custom home builder does more. The Mirriam Webster definition of a boutique is " a small company that offers highly specialized services or products." A boutique custom home builder focuses on the construction of only a small amount of homes at a time. Unlike most home builders that will overextend themselves and take on several projects at once, Oak View Homes boutique custom home builders provide a higher standard of customer service to their clients. Their goal is not only to build your dream home but to exceed your expectations and give you the experience of a lifetime.
Through every step of the building process, Oak View Homes works directly with you, the architects, and the designers guaranteeing that every detail is carefully thought out and executed to perfection.

Design Your Oak View Homes Custom Dream Home
Each Oak View home is designed to be not only beautiful but functional as well. Oak View Home builders create luxurious homes and implement advances in home building science. While helping you design your home, the Oak View Homes team will assist you in creating the look you want along with making sure your day-to-day life is simplified as much as possible. You can take pride that no one in the world will have a home exactly like yours.
The design team at Oak View Homes will spend ample time with you to gain a crystal clear understanding of what you need your home to look like and make sure that it matches your lifestyle. You will be included in every step of the design process.
Conclusion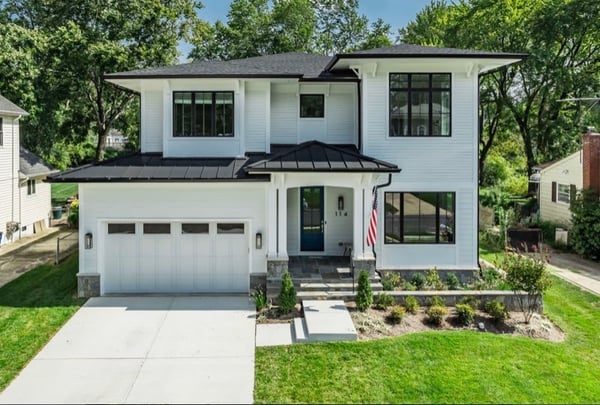 Photos courtesy of: oakviewhome.com
Building a custom home is most likely the largest financial investment you will ever make and you deserve a builder that will give you and your new home the attention deserved. At Oak View Homes there is no "immediate delivery." There are no home designs for you to alter or expand upon because each Oak View Home build is unique. Their focus is on quality over quantity and providing you a stress-free home-building experience.