The second weekend in May is typically the real estate market's peak in terms of the selling season. In theory, this ought to be the peak of inventory. However, that is not what we have seen in the past two years. So, what does the market look like this May?
The Current Real Estate Market
This May, there will be some lag in the Northern Virginia and Washington D.C. markets. Over half of the homes, I sold in the first quarter of 2022 had some rent back, ranging from 30 to 60 days. That means the owners of the homes I sold a few months ago are just now moving out of the house they sold, and the buyers are just now moving in. As those buyers are moving into their new homes, they are selling their original homes.
We are expecting many landlords to list their investment properties as rentals this spring and summer.

The rental season typically peaks throughout the summer months.
Inventory is Improving
Terrific news for buyers - inventory is finally improving. Current data shows we are seeing more supply than we have seen in the past two years. Although historically low, it is trending upwards in volume. Expect to see more homes entering the market.

To sum up the market in one word, that word is "peaking." We are at a peak in terms of the sale price. There is no definitive answer to how long we will stay at this peak. We are still seeing homes sell at record prices, sellers are still receiving their asking prices, and favorable terms are still happening. However, the pace of the market is quickly diminishing with far fewer buyers, fewer showings on properties, and fewer open house attendees.
To put this market shift into perspective, I currently have 19 residential properties as active listings or under contract, everything from condos in D.C. to two-million-dollar new construction homes. Much of this inventory is attributed to many buyers who bought their homes in quarter one of this year.
Another contributing factor is many buyers are priced out of the market, especially with rising interest rates. The final reason for the decline in showings and buyers is new buyers aren't entering the market. The people in the market now were competing in previous months; these are the buyers who have to buy regardless of the sale price and interest rates.

We are seeing far fewer offers today. It is not uncommon to get multiple offers on a home, but it doesn't equate to large amounts of offers with significant escalations and removed contingencies.
What Does the Current Market Look Like for Northern Virginia Sellers?
What should you expect if you currently have your home listed or are considering selling your house? In the next few months, this current crop of buyers will go away; either they will purchase a property, get priced out, or decide to stay where they are. More homes will be entering the market, we will begin to see days on the market increase slightly, and you will have to negotiate.
Source: pexels.com
The pace we saw in the first quarter of the year is not here anymore. The market is shifting. If you consider selling, my advice is to enter the market sooner than later. If we continue seeing the slower traffic and a lower number of offers, the market will inevitably begin shifting more heavily to the buyers' favor.
What Does the Current Market Look Like for Northern Virginia Buyers?
Passive homebuyers currently represent about 30% of the market. A passive homebuyer is someone interested in purchasing a property. If something becomes available at their price range and seems to be a good fit, they are in a good position to buy the property and sell their home but are not actively looking every day. This type of buyer profile is shrinking. Buyers are leaving the market, and fewer are expected to return anytime soon.
A buyer entering the market right now will cost peak prices. We are not in a bubble; we are not going to crash; instead, we see prices just about as high as possible. Prices will most likely trend downward before we see them go any higher. My advice to buyers, be careful out there. Remember, every situation is not a competitive situation - you do not have to offer over the asking price or waive all the contingencies; that is not the market we are in today.
If you are ready to buy or sell your home, I am ready to help you. Or if you have questions, contact me.
For more details on the current market, watch my YouTube video: Northern Virginia May 2022 Real Estate Market Update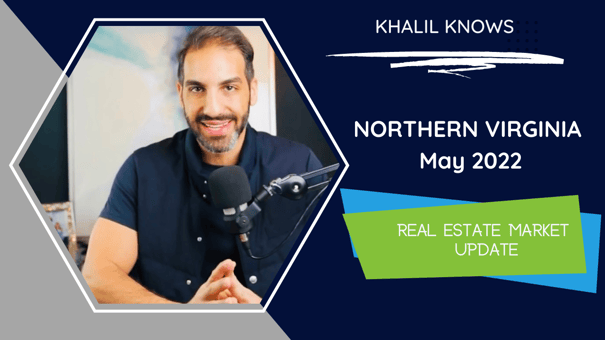 Subscribe to my channel and stay in the know about current real estate trends.