Since 2010 following The Great Recession, the housing market has struggled to keep up with demand. However, today we are facing an even worse housing shortage. With this significant shortage of available homes, the only logical solution is to build more homes. According to a recent U.S. Census Bureau report, permitting for new build homes were up 4.5%, an annually-adjusted rate of 1.71 million from November 2020. In comparison, housing starts rose 5% and permits climbed 17% from December 2019. This was the highest level of housing starts and permits since 2006. Both figures surprised analysts, who had not forecast such impressive growth in the single-family sector.
What Should We Expect?
The problem we face is there are fewer than three months supply of homes currently on the market. In spite of the numerous roadblocks builders face entering 2021, market experts are optimistic about what we will see in new home construction this year.
So, should we expect a building boom in 2021? What we can be sure of is homebuilders will have their hands full. After being on lockdown in small apartments or homes, we are seeing a flock of interest in larger, more spacious homes. Americans want homes that can adapt to our new way of life, which often means working, going to school, entertaining, sleeping, and eating at home. Danushka Nanayakkara-Skillington, associate vice-president of forecasting and analysis at the National Association of Home Builders (NAHB) believes new construction on single-family homes could exceed 1 million in 2021.
Joel Kan, associate vice president of economic and industry forecasting at the Mortgage Bankers Association (MBA) forecasts more entry-level homes in construction through 2021, seeing more affordable homes on the market.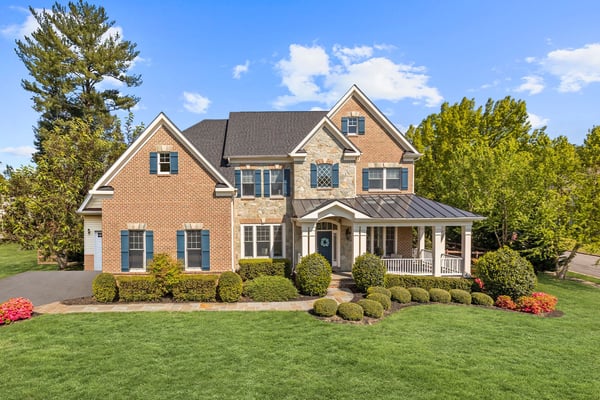 What Problems May We Face?
Construction faces the same problem as all industries face: lack of employees, expensive and limited supplies, and red tape. The constriction industry is up against many hurdles such as inadequate lot supplies, growing lumber prices, confining zoning laws, a deficit of skilled craftsmen, and expensive permits.
Currently, lumber prices are hovering around $600 per thousand boards, which is down from the price peak of $955 in September 2020. Experts are hoping to get it back to early 2020 prices of $350 per thousand boards. These costs are a direct result of higher lumber tariffs. However, it's not lumber costs alone that are contributing to difficulty building new homes. In order to get closer to where we need to be with new construction homes, zoning laws must be eased as well.
With all these obstacles facing home builders, it is near impossible for them to make any profit on entry-level homes, which is the exact price point that is struggling the most in the current market.
The Bottom Line
Buyer demand looks to be slightly less recently due to unusually high home prices and record-low inventory but is still raised when compared to this time last year giving homebuilders motivation to continue building.
2020 housing starts were up close to 12% from 2019, despite a time period of a slowdown due to the pandemic. Rising costs related to the cost of land and materials have seen a small decline in buyers, which may have builders a tad concerned. However, the need for new homes is not going anywhere. The new-home construction sector looks to have no slowdown in sight.
In spite of the obstacles faced, residential construction looks to be staying on a strong trend upward in part to record-low mortgage rates and a large urban exodus of urbanites flocking to the suburbs or smaller cities. Housing starts have fully recovered and are on the most fervent pace they've been on in over 14 years. The bottom line, expect to continue to see more new-construction homes popping up across the country.
If you are considering buying new construction, read more of our new construction resources here.
Khalil El-Ghoul
"Thanks for reading! I'm passionate about empowering home buyers and sellers with professional advice and unbiased information, throughout the real estate transaction. Unlike most agents, I always put clients first. When it comes to negotiating, marketing homes, and sealing the deal, I've got the experience and knowledge you're looking for. If you have any questions about moving to VA, D.C., or MD, don't hesitate to reach out."