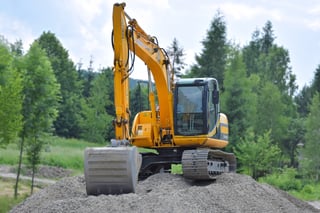 Whether you are a first time home buyer, investor or downsizing, new construction homes could have many benefits for you! In Northern Virginia, the market for new construction homes is growing and many home buyers are taking advantage of the custom styles and designs. Working directly with a builder such as Stanley Martin or Ryan Homes has its advantages when it comes to energy savings, custom designs and long term savings on amenities within your home. Within Prince William County there are a number of new construction communities to choose from. Below we have highlighted 9 beautiful communities featuring the top home builders in Virginia.
Dominion Valley Country Club in Haymarket, VA
Beneath the Bull Run Mountains in Northern Virginia you'll find Dominion Valley, a beautiful community with natural ponds, 17 miles of walking and biking trails, private parks and more! Dominion Valley Country Club is known for its gorgeous golf course and "resort-like" amenities. This community features Toll Brothers luxury homes in a variety of styles and designs. Custom home designs offer 9-foot ceilings, fireplaces, open living rooms and spectacular views of the mountain side.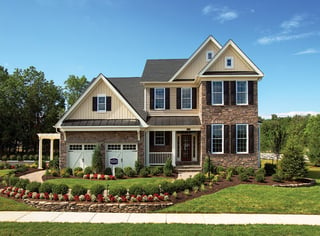 "The Villas" are an example of Toll Brothers' custom single family homes with main level living designs.
You'll enjoy the privacy of a gated community as well within walking distance of parks, schools as well as the Waverly Club which future plans include indoor & outdoor pools, fitness, and sports courts.
Potomac Shores in Dumfries, VA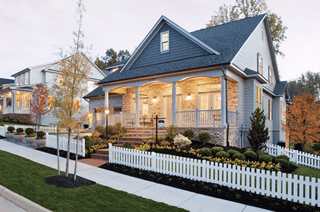 Just about 30 miles from DC along the Potomac River you'll find the Potomac Shores community. Although the community prides itself on its "sense of seclusion" you'll find yourself enjoying a short commute to major cities including Richmond, Alexandria and Baltimore. Living in Potomac Shores, you'll enjoy The brand new "Shores Club" is located within the community and is an incredible 13,000-square-foot recreation center. The community features 5 neighborhoods with home style options for all types of home buyers and builders. Ryan Homes and NVHomes are two featured builders for this community, offering their experience and quality to each new construction build. Residents of the community enjoy the Potomac Shores Gold Course along with two future on-site public schools with brand-new facilities right within the community gates. In 2017, a new 15-acre elementary school and in 2020, a new 33-acre-campus middle school to follow!
Cardinal Grove in Woodbridge, VA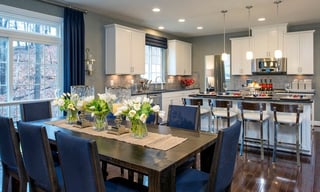 Cardinal Grove is located within the Eagles Pointe community in Woodbridge, VA and offers luxurious single family homes starting at $400k (as of September 2016). One great benefit of a home within Cardinal Grove is the large homesites, offering privacy with 1/4 to 1/2 an acre between each home. Both Ryan Homes and Stanley Martin Homes are featured builders within this community and there are a variety of home styles to choose from to fit your family's needs. Within Eagles Pointe, residents of the community can enjoy many amenities such as a clubhouse with fitness center & game room, tennis courts, swimming pool and walking trails. The Cardinal Grove homes are located just off Cardinal Drive, just a short drive to Potomac Mills Outlet Mall and all major commuter routes.
Build your new home in Cardinal Grove for less! Work with a new construction specialist to negotiate with builders within this community. Talk to us today
Chesterfield Condos in Woodbridge, VA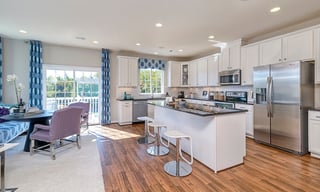 Own a new garage condominium in Chesterfield for around the same cost as renting! Stanley Martin's "Garage Condominiums" in the Chesterfield community offer two different new home designs with 1 car garages and 2-3 bedrooms. You'll enjoy a spacious kitchen, luxury master bedroom and walk-in closet along with plenty of storage in this high-end condo. Chesterfield is located close by to the Potomac Mills and Stonebridge at Potomac Town Center for shopping and dining.
Save 2% commision when building your home in Chesterfield with Glass House. Talk to us today and get started!
Heritage Crossing in Manassas, VA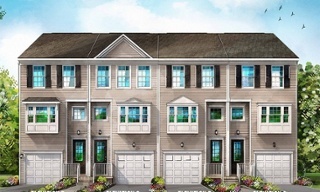 Heritage Crossing is a community of townhouses designed by Stanley Martin homes. This community is located near downtown Manassas and offers 32 homes with two home designs available. Both include 1 car garages and 2-3 bedrooms along with high ceilings and plenty of storage. Residents enjoy a short commute to restaurants and shopping along with many of the major commuter routes. Two public elementary schools, one middle school and two charter/private schools are less than 1 mile from the community making it an easy transition for families of all shapes and sizes.
Buying a townhome in Heritage Crossing can cost you less than traditional real estate prices. Find out how!
Featherstone Station in Woodbridge, VA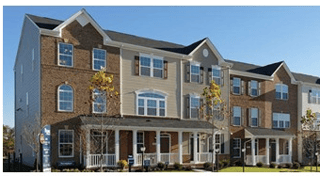 Brand new upscale townhomes in various design styles by builders Ryan Homes are available in Featherstone Station. Located in Woodbridge, VA these townhomes include garages and have home style options with up to 3 bedrooms. The oversized garages included in the home designs give residents extra storage. You can also expect a finished basement and eat-in kitchen! Featherstone Station is just a short drive from shopping centers and entertainment as well as many main commuter routes including the VRE, I-95 and Rt. 1. These new homes are the perfect choice for first time owners, investors or families looking to downsize!
First time homebuyer? Featherstone Station is perfect for your new home. Contact us today
Hope Hill Crossing in Woodbridge, VA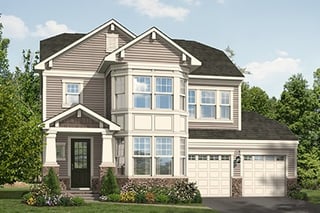 Stanley Martin's Hope Hill Crossing homes are located in a beautiful community within Prince William County. The community offers over 67 acres of parks and walking trails along with a pool and clubhouse. Your family will enjoy a short commute to Prince William County's dining, shopping and entertainment with easy access to I-95 and route 1.
With both move-in ready and custom designs available from Stanley Martin, this community is a great choice for all family sizes.Let's talk about what a professional negotiator can do for you!
Powells Landing in Woodbridge, VA
Located next to Leesylvania State Park, Powells Landing features beautiful Stanley Martin home styles of various sizes. This community of townhomes includes amenities such as a clubhouse surrounded by a playgrounds, an outdoor pool, tennis and basketball courts. Powells Landing is considered an affordable community, where you can own a townhome for just about the same cost as renting! This makes it a perfect choice for first time buyers. Home styles are more contemporary containing expansive kitchens and large great rooms.
Why pay 3% commission when you can pay only 1% and negotiate deals with your builder! Find out how.
Hire a New Construction Specialist and Save 1.5%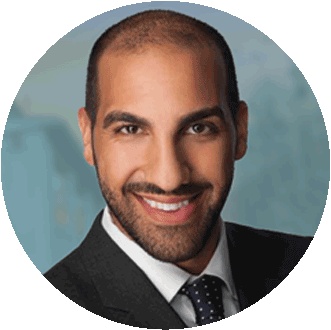 With Glass House Real Estate, you get a full service agent with new construction expertise for just 1% commission (compared to the traditional 3% other agents charge!). Our agents are experts at navigating the Northern Virginia market and working with home builders to negotiate deals and discounts on upgrades. Talk to us today about your new construction project!
*All information in this article is deemed accurate at the time of posting but not guaranteed. Prices, terms, and features subject to change.
Khalil El-Ghoul
"Thanks for reading! I'm passionate about empowering home buyers and sellers with professional advice and unbiased information, throughout the real estate transaction. Unlike most agents, I always put clients first. When it comes to negotiating, marketing homes, and sealing the deal, I've got the experience and knowledge you're looking for. If you have any questions about moving to VA, D.C., or MD, don't hesitate to reach out."