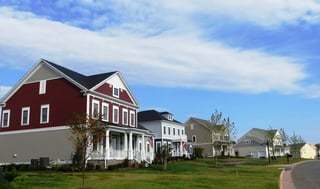 Many home buyers are familar with the idea of a "planned community" but what about a community that is centered around a farm rather than a golf course? Nationwide we are seeing a growth in new "farm to table" communities called 'agri-hoods'. According to CivilEats, in 2015 there were already 200 communities like this built and functioning nationwide. The idea is to build and feed a sustainable community of people who enjoy nature and environmentally friendly diets. In this article we'll explain more about the concept of Agri-hoods so you can understand if this community style is right for you!
What is an 'Agri-hood'?
The term 'agri-hood' was developed as a combination of neighborhood and agriculture. Residents of an agri-hood have access to enormous farms and gardens with fresh vegetables and food, with little and often volunteer gardening responsibilities. For these communities, developers build new construction homes around large farms and often include community space for dining and cooking as well. Drees Home Builders' recent blog on these farm to table communities states that one of the many benefits of an 'agri-hood' is that it offers "homebuyers both practical and emotional benefits, building on themes such as health, wellness and local food production". Agri-hoods have increased in popularity for developers all over the country. Ed McMahon, a senior fellow for sustainable development at the Urban Land Institute talks about new construction developers in a 2014 NYTimes articlestating, "They've figured out that unlike a golf course, which costs millions to build and millions to maintain, they can provide green space that actually earns a profit."
What's new in the neighborhood?! Agrihoods!https://t.co/Hilhr0mYvQ

— IDO Incorporated (@IDOincorporated) September 23, 2016
Benefits of Agri-hood Family Living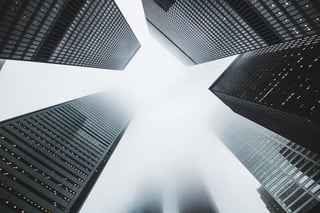 Environmentally friendly families can get away from the "resort-style" feeling of many planned communities by joining an agri-hood lifestyle. Communities like these are "redfining suburban living" and helping educate the next generation on what it means to live a healthy and sustainable lifestyle. Some of the many benefits of agri-hood family living include:
Fresh, farm to table produce harvested locally and readily available for your family's dining
Cooking and farming classes for adults and children within the community
Camps and education that will help children understand the values and benefits of farming
A community centered on a functioning farm rather than tennis courts, golf courses and swimming pools
Opportunities for local businesses to sell sustainable meat, dairy and poultry at farm stands within the community
Walking, hiking and biking trails throughout the community for even more outdoor enjoyment
Agri-hoods in Northern Virginia
In Northern Virginia's town of Ashburn, the Willowsford Farm community is a 4,000-acre development opened in 2011. Within Willowsford, 300-acres are focused purely on farm land and it's fully functional farm is the core of the community.
"Willowsford Farm manages over 300 acres of agricultural land, growing more than 100 varieties of vegetables, herbs, fruit, and flowers, and raising several breeds of livestock." - Willowsford.com
Residents can also enjoy two beautiful community centers, the Sycamore House and The Lodge at Willow Lake. Each community area contains pools, meeting areas, community kitchens and more! At least 2,000 families will be able to enjoy living in the Willowsford community as new construction homes are available for purchase since 2011.
Interested in building your new home in Virginia's new 'Agri-Hood'?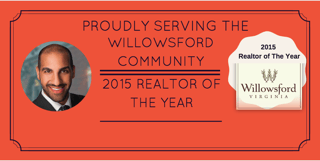 Work with one of the top realtors for the Willowsford community and find the perfect home for you. Glass House Real Estate was named Willowsford's "Realtor of The Year" in 2015 and has extensive knowledge of the community and builders.
If you work with Glass House Real Estate to buy a home in Willowsford, you will a receive 2% rebate on the selling price! Learn more by contacting us today.
Khalil El-Ghoul
"Thanks for reading! I'm passionate about empowering home buyers and sellers with professional advice and unbiased information, throughout the real estate transaction. Unlike most agents, I always put clients first. When it comes to negotiating, marketing homes, and sealing the deal, I've got the experience and knowledge you're looking for. If you have any questions about moving to VA, D.C., or MD, don't hesitate to reach out."