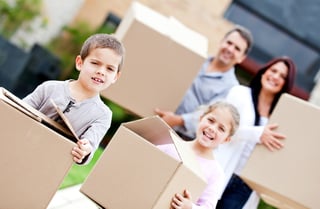 Are you moving to Fairfax County, Virginia this summer? Here's a quick checklist of "to-dos" for you to become a Fairfax County resident.
6 Things To Do When Moving To Fairfax County
Ready to explore?
Here are some great resources if you're looking to take adavantage and get to know your new area!
Buying a home in Fairfax County? Get 1.5% Cash Back!
Glass House Real Estate is a Full-Service Real Estate Brokerage that leverages technology, streamlines the process, and passes the savings on to our clients. Buy a home with us and receive up to 1.5% cash back! Talk to us
Khalil El-Ghoul
"Thanks for reading! I'm passionate about empowering home buyers and sellers with professional advice and unbiased information, throughout the real estate transaction. Unlike most agents, I always put clients first. When it comes to negotiating, marketing homes, and sealing the deal, I've got the experience and knowledge you're looking for. If you have any questions about moving to VA, D.C., or MD, don't hesitate to reach out."