Buying a new construction home is very different from purchasing an existing home. With houses being the hot pandemic purchase, many people wonder if now is a good time to buy a new construction home.
Discouraged home buyers Look to New Construction homes
Source: clip-art library
Home Construction Pace is Slowing Down
Using logical reasoning, one would think that new construction would be booming with a heavy demand for housing.
Unfortunately, new construction homes aren't being built at a typical pace, which could intensify this already hot seller's market.
Source: marketwatch.com
According to the recent U.S. Census report, new single-family home construction seems to be on its way to a slow recovery, although we still have a long way to go. June 2021 shows an estimate of 1,324,000 new construction homes built. This number is 1.4% below the May 2021 estimate but 13% above June of 2020.
Even though recent single-family new construction data shows a slow climb from the depths of despair, building permits, which measure future new builds, declined in June, recording the lowest point since August of last year.
Why Has Home Construction Slowed Down?
The biggest reason home construction has slowed down is the increase in material costs.

Plywood and lumber prices have skyrocketed since the pandemic shut the country down. And although wood is relatively plentiful in the U.S., especially in the forests of Alaska and Oregon, we see exorbitant prices because of the short-run dynamics of demand.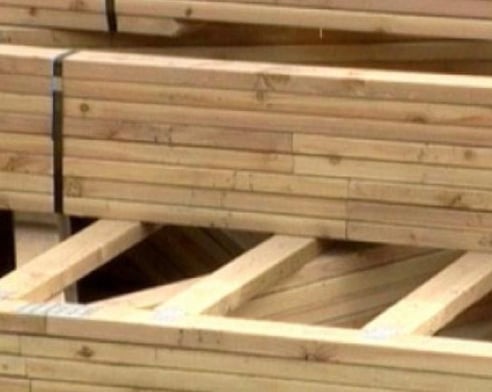 Source: diynetwork.com

This spring, the U.S. industrial wood production index hit its highest level since December of 2007.

Steel and copper prices have also risen since the world faced complications of the pandemic, adding to the high cost of new construction homes.

Along with high prices for building materials, a shortage of skilled labor has also led to a decline in new construction homes.
Should I Buy a New Construction Home Despite High Prices?
Building a new home may be an excellent option for many frustrated home buyers scrambling to find a home.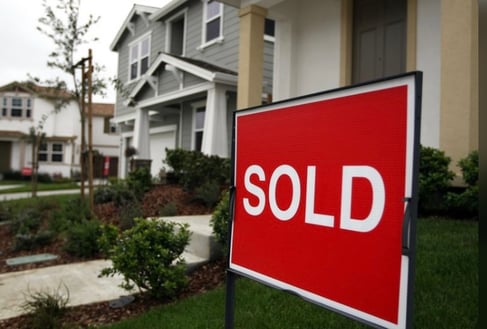 Source: kpbs.com

And although new construction homes have risen in price, frustrated homebuyers will find these same increased prices in single-family existing homes.

When deciding if you should wait to build until costs of materials decline, experts say this is a personal decision based on your budget and the longevity of your occupancy.

The benefit of the current real estate market is the incredibly low-interest rates, which can offset the high cost of building. Waiting for both low-interest rates and low building costs may have you twiddling your thumbs for some time.

There is no expert out there that can accurately predict the future of the market. Instead of waiting to see what happens, shrewd buyers should consider if they will be in their new build long enough to make a profit. Generally, homebuyers need to live in a home for five to seven years to turn a profit at resale.
Is Buying a New Construction Home the Right Move?
Building a new home is very different from buying an existing home and requires careful planning and extra cash reserves.

If you are in a financial position that allows, this may be an excellent time to buy a new construction home. The likelihood is that interest rates won't stay at these historic lows much longer.

If you choose to buy a new construction home, be sure to work with a seasoned real estate agent that can guide you carefully through the process.
Khalil El-Ghoul
"Thanks for reading! I'm passionate about empowering home buyers and sellers with professional advice and unbiased information, throughout the real estate transaction. Unlike most agents, I always put clients first. When it comes to negotiating, marketing homes, and sealing the deal, I've got the experience and knowledge you're looking for. If you have any questions about moving to VA, D.C., or MD, don't hesitate to reach out."