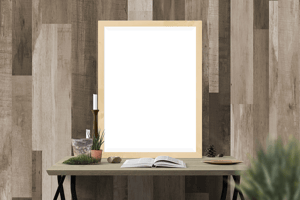 Even though there are still a few months until we welcome 2019, designers are always thinking in advance and giving us insight into what's going to be big next year. And, guess what—2019 will be a real treat for all interior design lovers and people who love the latest trends! So, let's see what will rule our homes next year!
Color of the Year
The Color of the Year is something no interior design trend lists can go without. However, it usually awakens the feeling of dread in real design aficionados! What if I don't like it? What if I can't find a way to incorporate it into my home? Luckily, you don't have to worry with 2019 Behr's Color of the Year! Their new shade called Blueprint is very soothing, easy to love and even easier to welcome into your home. Its bluish shade is very natural and relaxing, and it will most likely stay stylish for a long time.
Convertible spaces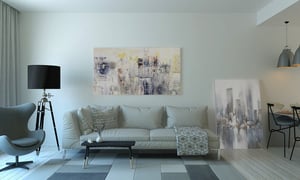 Modular furniture, movable walls and double-duty built-ins will be huge in 2019. As a matter of fact, convertible living spaces are one of the most interesting trends in interior design in the last few years! Because of the skyrocketing prices of real estate, people are craving for designs that allow the best use of small spaces which asks for these genius design solutions. Small yet stylish multi-purpose furniture that can fit into awkward spaces will be the leading subject of every 2019 design convention!
The revenants of interior design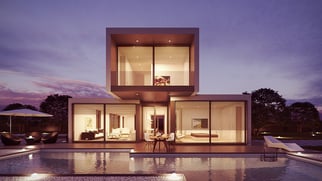 Every new year brings new trends with it but also reanimates some of the forgotten styles. In 2019, you can expect to see more and more boho style interiors. The last time boho was huge was about ten years ago and it's making a serious comeback! Its rich, layered look might struggle to keep up with modern and streamlined interiors, but it still has a huge fan base that is pushing to put boho in every showroom and every list. So, if you love the style, feel free to bring it into your home in 2019. It will certainly make your interior stand out with its quirky vibe that seems to be lacking
on today's design scene.
Terrazzo is back!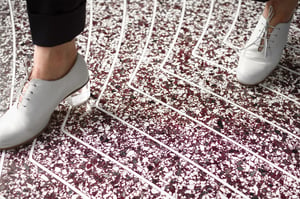 Boho isn't the only element that's returning to the design scene! Terrazzo was very popular in the 70s, but it lost its impact at the end of the century. However, as mid-
century modern design gains momentum, Terrazzo is surfacing once again! It has a very playful nature with its colorful stone chips and many uses—you can incorporate it into your home in many different ways from floors and counters to even lamps!
Dark kitchens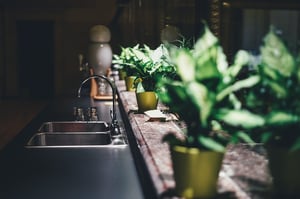 The search for black and dark kitchens went up by more than 90% only in the last few months, so you can expect to see a lot of modern, streamlined and moody kitchens in 2019. Matte finishes and minimalist spaces with sharp and defined lines is where it's at! Combining very simple furniture with stylish appliances like a high- tech Bosch oven will certainly give you the desired effect. Plus, your cooking will be super easy, smooth and fast with a kitchen like this!
Intricate ceilings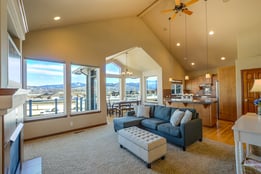 Floors have always enjoyed more attention than ceilings, but that's about to change! Ceilings got sort of forgotten and neglected ever since the trend of molded tin
ceilings of the 20s died out. However, in 2019, you can expect to look up as much as you look down! From intricately painted and lacquered to wallpapered and molded, ceilings will have a huge visual impact on the entire interior design of the space. An interesting ceiling can make your room become truly memorable!
Green technology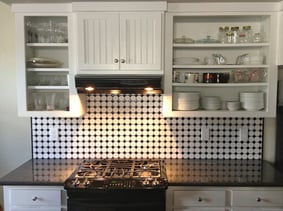 Our environment is really struggling lately and going from one crisis into another. That's why designers are always happy to push décor that is both beautiful AND has little impact on our beloved planet. Elements like energy-saving appliances, recycled or innovative composite materials and living walls will be found in all over trendy residential and commercial space in 2019! So, when choosing your new remodel design, be environmentally-conscious and try to pick items that follow this green movement! Take less and give back more!
Unique decoration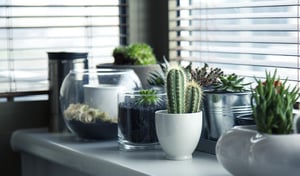 Wall decoration has been huge in interior design for quite some time, especially in more minimalist environments that don't welcome tabletop décor and shelves full of trinkets. However, traditional paintings are slowly being replaced by intricate wall hangings and textile tapestries. Geometric hangings look great in any space and enhance its décor in a very unique way. Pair them with matching decorative pillows or throws and you'll have a coherent and stylish interior!
Sure, 2018 is still going strong, but the new year will come faster than you think are quickly replace old interior trends with something fresh and intriguing. So, keep this list at the back of your mind until it's time for a 2019 remodel!