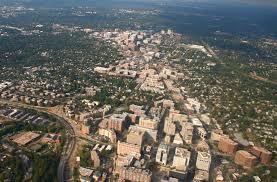 Established in 1920, Arlington County has grown to be one of Northern Virginia's most popular areas. Located across the Potomac River from Washington DC, Arlington County has many recreational and community activities for its population of young professionals and families. If you are considering the Arlington area for your move into Northern Virginia here are some details about the county to help your decision!
Inside Arlington County, Northern Virginia
People
Since 2010, Arlington County has grown 6.1% in population (as of Jan 1, 2016). Arlington is about 15% Hispanic or Latino and is a growing area for young professionals. The county has the highest concentration of singles due to its great nightlife and dining. However, it's also a great place for families. Families can enjoy living in a place with a true "urban feel" without sacrificing open spaces, parks and community activities.
Understanding Arlington County "Villages"
Arlington County is made up of eight urban villages. The villages in the county include:
Ballston
Clarendon
Columbia Pike
Courthouse
Crystal City
Pentagon City
Rosslyn
Shirlington
What To Do In Arlington County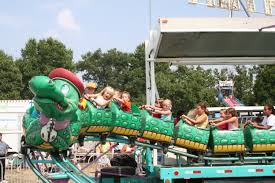 There's always something to do in this county! Arlington has community and recreational amenities for singles and families alike including 89 miles of biking and jogging trails, 167 public parks, 14 community centers and 7 live stage theaters. Arlington is known for its great nightlife and is considered an "innovation hub" where many young professionals go to start their careers. Families can enjoy weekend farmer's markets, food and cultural festivals throughout the county. It's also home to many of the nation's top sightseeing spots including The Pentagon and Arlington National Cemetery.
Here are some of the county's annual events to mark your calendars!
Clarendon-Courthouse Mardi Gras Parade (February)
Taste of Arlington (May)
Air Force Association Cycling Classic (June)
Columbia Pike Blues Festival (June)
Fourth of July Celebration at Long Bridge Park (July)
Arlington County Fair (August)
Rosslyn Jazz Fest (September)
Vintage Crystal: Sip & Salsa Wine Fest (September)
Clarendon Day (September)
Marine Corps Marathon (October)
Links to Arlington's "Must Do" list according to Northern Virginia Magazine:
Sources for this article:
Moving to Arlington? Save 2% and work with one of Northern Virginia's top agents!
Over 400+ buyers agree: there is no better real estate rebate in the industry. We've rebated over $3,000,000 in Commission to our clients since 2010. How much will you save?
Glass House provides a modern buying experience by offering you a cash-back rebate. Talk to us today and we'll tell you how you can save 1.5% when buying a home in Arlington, Virginia! Contact Khalil now!
Khalil El-Ghoul
"Thanks for reading! I'm passionate about empowering home buyers and sellers with professional advice and unbiased information, throughout the real estate transaction. Unlike most agents, I always put clients first. When it comes to negotiating, marketing homes, and sealing the deal, I've got the experience and knowledge you're looking for. If you have any questions about moving to VA, D.C., or MD, don't hesitate to reach out."