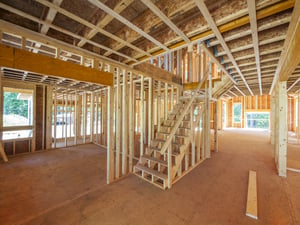 We believe the most successful buyers are well-informed and empowered to navigate the market with confidence. Having insider knowledge on your side will enable you to make the best decisions and successfully create the perfect home for you.
Buying New Construction: How To Save Money
Let's start by demystifying something. You do not save money by buying a new construction home directly with the builder. Why? By lowering the price of a home, builders are effectively reducing the value of their own comps in the future. They just don't do it.
How do you protect your own interest and save money?
Work with an expert realtor/negotiator, such as the Glass House team. Our team of talented and qualified master negotiators keep your best interest in mind, providing a full-service experience from contract to close. Glass House has sold nearly 100 new construction homes, so you know that we are a trusted resource for new construction home buyers.

When you work with Glass House, our commission is rebated back to you at a rate over 1%; typically, homeowners can expect to receive up to 1.5% back. For instance, if you buy a million dollar home, you can generally expect to receive up to $15,000 of our commission refunded to you.
Want to learn more? Contact us today to talk about our new construction home buying process and how we can help you save a ton of money when building your home!
Khalil El-Ghoul
"Thanks for reading! I'm passionate about empowering home buyers and sellers with professional advice and unbiased information, throughout the real estate transaction. Unlike most agents, I always put clients first. When it comes to negotiating, marketing homes, and sealing the deal, I've got the experience and knowledge you're looking for. If you have any questions about moving to VA, D.C., or MD, don't hesitate to reach out."