The much-anticipated new luxury single-family community Hartland in Aldie, Virginia is slated to have 775 beautiful homes on 800 acres of land. The upscale community, with homes built by award-winning Dan Ryan Builders, has innovative features and unbelievable amenities homebuyers won't be able to find anywhere else in this area. Located at the crossroads of Fleetwood and Route 50, homes will be available for sale this summer starting in the low 800s.
Dan Ryan Builders
Dan Ryan Builders are busy creating innovative homes with state-of-the-art features and elegant designs. Below are a few of the many premium features included in all Dan Ryan homes at Hartland.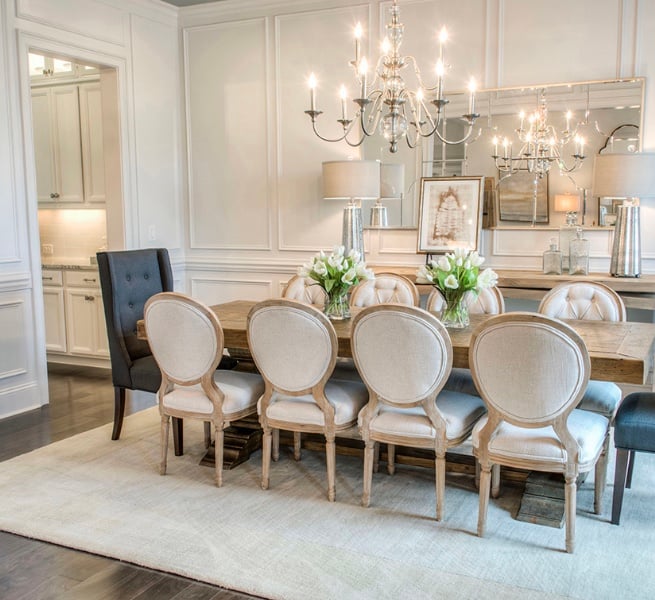 Image courtesy of danryanbuilders.com
Typar House Wrap
Distinguished as the best in its class, Typar house wrap serves as a high-quality barrier in preventing wind, water, dust, and cold weather from entering your home. This will also help keep your utility bills lower.
Sherwin Williams Paint
Dan Ryan Builders use Sherwin Williams premium paint. This paint creates higher binding agents and a larger ratio of solids which creates a high-quality finish inside and outside of your new home.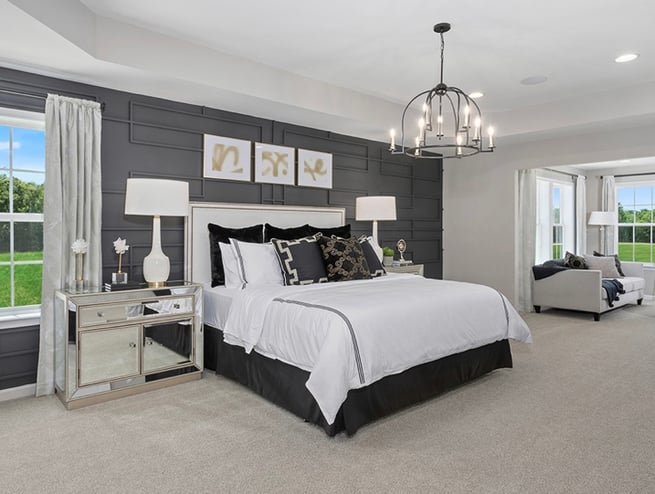 Image courtesy of danryanbuilders.com
CertainTeed 30 Year Architectural Shingles
Architectural Shingles are not only more attractive than three-tab shingles, they are more durable and last longer. CertainTeed architectural shingles are top-rated and will protect your home for up to 30 years. CertainTeed uses a green manufacturing process to create quality shingles that are reliable and good for our earth.
James Hardie Fiber Cement Siding
James Hardie brand siding radically improves curb appeal and increases your home value. Dan Ryan Builders use James Hardie fiber cement siding, the most trusted cement siding provider, to be sure your home is safe against weather, pest, and insects. James Hardie cement siding has a 30-year warranty, but with proper care can easily last up to 50 years.
Delta Faucets
All Dan Ryan Hartland homes feature Delta faucets. These faucets provide homeowners innovative technology that allows you to turn your kitchen faucet off with just a wave of your hand.


Lennox HVAC Systems
Each Dan Ryan home comes equipped with a Lennox HVAC system. The Dual Zone 92% Efficiency 14 SEER (Seasonal Energy Efficiency Rating) system keeps your home safe and comfortable. Homebuyers have an option to upgrade to the Carbon Clean 16 and the PureAir air purifier which gives you hospital room air quality.
Hartland Amenities
The Hartland community keeps residents fit and neighborly. The swimming pool will serve as the heart of the community. Tennis, pickleball, volleyball, and basketball courts will all be close enough for residents to simply take a walk to their chosen destination. A state-of-the-art fitness center will be centrally located in the new development. Miles of trails will lead you into wooded areas near your Hartland home. Afterward, grab a cup of joe at Maggie's Coffee Shop, a perfect place for residents to relax, visit, or read the morning paper.


All Hartland residents have a simple solution offered when it comes to eating the freshest produce. Neighboring Willowsford Farm offers a CSA (Community Supported Agriculture) produce subscription that will keep your fridge stocked with fresh, local produce. It's like having a farmer's market basket delivered to your door.

Conclusion
If you are looking for upscale living for you and your family in a community that promotes fitness, health, and social interaction Hartland definitely has what you are searching for.

Khalil El-Ghoul
"Thanks for reading! I'm passionate about empowering home buyers and sellers with professional advice and unbiased information, throughout the real estate transaction. Unlike most agents, I always put clients first. When it comes to negotiating, marketing homes, and sealing the deal, I've got the experience and knowledge you're looking for. If you have any questions about moving to VA, D.C., or MD, don't hesitate to reach out."