What could be worse than foreclosures for a housing market?
We may find out soon.
A few weeks ago, I was in the audience at Inman Connect when Glenn Kelman mentioned institutional sellers.
What is an Institutional Seller?
Institutional sellers include banks foreclosing on properties and putting those properties on the market.
Zillow, Opendoor, and other ibuyers are also considered institutional sellers - along with wholesalers, investors, and flippers.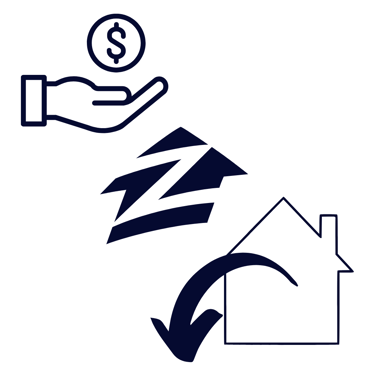 When these institutional sellers begin putting their inventory on the market, they aren't worried about receiving top dollar. Most likely, they will price at the bottom of the market, and each week the home doesn't sell, they will drop the sale price or be willing to accept an offer below the list price.
How Can Institutional Sellers Affect the Housing Market?
How do the actions of institutional buyers affect the housing market?
Institutional sellers pricing at the bottom of the market and accepting less than the listing price could bring down home prices.
So, I tend to agree when someone says we won't have foreclosures in the near future. But then I ask them about institutional sellers, and it's something almost no one is talking about.
Do You Have Questions About the Market?
Please contact me if you have questions on how the market can affect you as a buyer or seller.
Subscribe to my YouTube channel - where I keep you in the know about the market, and take a look at my YouTube short, below.
Khalil El-Ghoul
"Thanks for reading! I'm passionate about empowering home buyers and sellers with professional advice and unbiased information, throughout the real estate transaction. Unlike most agents, I always put clients first. When it comes to negotiating, marketing homes, and sealing the deal, I've got the experience and knowledge you're looking for. If you have any questions about moving to VA, D.C., or MD, don't hesitate to reach out."