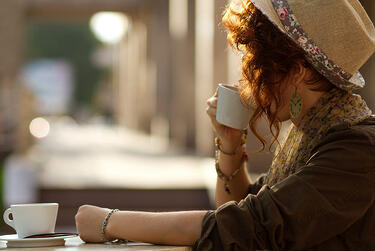 Are you moving to Washington, D.C.? If so, you're probably doing a ton of research to find out which are the best neighborhoods in DC. One of the most popular and diverse neighborhoods in the city is called Adams Morgan.
If you're looking for a fun, family-friendly area with an excellent nightlife, then Adams Morgan may be the neighborhood for you. No need to pull up Google to find out more information about this exciting neighborhood — I've compiled all the basics right here for your review.
Adams Morgan: One of the best neighborhoods in DC
The Basics
You won't see top-tier government officials in this neighborhood. Adams Morgan is home to an eclectic mix of urbanites and young professionals, many of whom work for nongovernmental organizations. Young families, students, new immigrants, and diplomats have also found their home here, establishing Adams Morgan as one of the most diverse neighborhoods in DC.
While Adams Morgan offered a happening party scene in the 1980s and '90s (though that's not to say that the party has stopped today), the neighborhood also has a reputation for tolerance and harmony, which began in the 1950s, when school segregation was deemed unconstitutional.
Housing
Average selling price for a 1-bedroom condo: $400,000 - $450,000
Average selling price for a 2-bedroom condo: $575,000 - $675,000
Average selling price of a 3- to 4-bedroom row house: $900,000
Average rent for a studio apartment: $1350 - $1500
Average rent for a 1-bedroom apartment: $1600+
At first glance, Adams Morgan offers traditional DC housing options like row houses and mid-sized apartment buildings. But the neighborhood offers an excellent selection of small to mid-rise condos as well. These condos are perfect for the hip urbanite, as many are contemporary loft-style condos constructed in converted boutique buildings.
Popular neighborhoods include Wyoming, Kalorama, Belmont, and California Streets between 18th and 19th Street.
Transportation
Transportation to and from Adams Morgan is not exactly a 2-minute commute, but don't let that deter you from this neighborhood. "The best thing about [Adams Morgan] is its accessibility to everything," said Ori Gorfine, 25.1 Surrounding neighborhoods include Dupont Circle, Rock Creek Park, Mount Pleasant and Columbia Heights.
Parking
If you become a resident of Adams Morgan, you must have a DC registered vehicle and a Residential Parking Permit (RPP) to park for an unlimited time on a block. You can only park once a day on a residential parking area. Unfortunately, most condos and apartment buildings don't provide parking for residents, so keep available parking in mind when exploring real estate options. During the day, there are usually plenty of parking spaces available along 18th Street NW.
Public Transportation
Adams Morgan is accessible via the metro, metrobus, the DC Circulator, and by foot. The nearest metro stations are about a 15-minute walk away, to either side of the neighborhood. The Columbia Heights Station (Green Line) and the Dupont Circle Station (Red Line) are the most convenient stations to access Adams Morgan from.
Life in Adams Morgan
The vibrant nightlife is a major draw of Adams Morgan. In fact, Playboy named one of the area's popular bars, Madam's Organ, one of the country's best bars.
There is a fantastic selection of ethnic food restaurants, bars, cafes, and other sources of culinary excellence and entertainment in Adams Morgan. Unfortunately, this brings in an excess of foot traffic on nights and weekends. Be prepared to face the crowds during the day and the dirty streets left from late-night partiers the morning after.

While the nightlife is great for young urbanites, Adams Morgan also offers fun spots for families. There are three major parks in the neighborhood that are extremely well-maintained for families to enjoy: Kalorama Park, Walter Pierce Park, and Meridian Hill Park.
Local schools include Marie Reed, H.D. Cooke, or Oyster-Adams Elementary Schools; Lincoln or Deal Middle Schools; and Woodrow Wilson Senior High School. GreatSchools rates Adams Bilingual School as a 10 and Marie Reed as an 8, so you can rest easily knowing your children are receiving an excellent education in this neighborhood.
Residents also love the centralized location of the neighborhood. It's very convenient to walk to popular areas like Columbia Road. The large variety of restaurants, cafes, bars, and other eateries in this area is quite appealing.
Bottom Line
If you're looking for one of the most vibrant and best neighborhoods in DC, then Adams Morgan may be for you. While the neighborhood offers many family-friendly homes and activities, I would suggest this area to those who are comfortable navigating the city and are looking for a genuine urban experience.
If you've found some condos or apartments you're interested in in Adams Morgan, I'd love to tour the homes with you and discuss the neighborhood and your housing goals. Work with me to buy the home of your dreams and put some money back in your pocket with my real estate buyer rebate. Feel free to reach out to me or call my office at 866-971-5608.
Sources
Khalil El-Ghoul
"Thanks for reading! I'm passionate about empowering home buyers and sellers with professional advice and unbiased information, throughout the real estate transaction. Unlike most agents, I always put clients first. When it comes to negotiating, marketing homes, and sealing the deal, I've got the experience and knowledge you're looking for. If you have any questions about moving to VA, D.C., or MD, don't hesitate to reach out."