Ready to take the leap and purchase your dream home?

Owning a property is a considerable investment, and it is vital to ask the right questions before making such a big commitment.

From checking for potential renovation costs to understanding the local community, these questions will give you a comprehensive picture of the property you are interested in.

Whether you are a first-time home buyer or an experienced property investor, these questions will help you make an informed decision and avoid potential pitfalls.
4 Important Questions To ask before Buying Your Next Home
1. How do the property's size and layout compare to your needs and lifestyle?
The size and layout of a property are essential considerations when buying a home.

Consider if the property can accommodate your current and future needs, such as space for a growing family, room for guests, or a home office.

You should also consider how the property's layout affects your daily routine and lifestyle.

For example, a single-story home may be ideal for families with young children or elderly relatives. In contrast, a multi-story home may be more suitable for a family with teenagers.

It's also essential to consider how you will use each room and if the property layout supports your lifestyle.

Do you like to cook and entertain guests?

Then you may want a spacious kitchen and open living area. Do you need a quiet space to work from home? Then you may want a separate office or designated work area.

By evaluating the property's size and layout concerning your needs and lifestyle, you can ensure that you make a purchase that fits your long-term goals.
2. What is the crime rate in the neighborhood?
Before making a purchase, it is essential to research the crime rate in the neighborhood and surrounding areas.

You can check websites like spotcrime.com, local news reports, and government websites or speak with local law enforcement for more information.

It's also a good idea to take a walk around the neighborhood during different times of the day to get a sense of the area's safety and security.

Look for well-lit streets, active neighborhood watch programs, and security cameras.
3. Are there any current or upcoming zoning changes in the area that could affect the property's value?
Zoning changes can impact a property's use, density, and development potential, which can affect the property's value and future potential for resale or rental.

If a property is rezoned for a less desirable use, such as commercial or industrial, the value of the property may decrease.

On the other hand, if a property is rezoned for a more desirable use, such as residential, the property's value may increase.

It's important to research the area and local government plans to ensure that there are no planned zoning changes that could negatively impact the property's value.
4. What are the school district rankings, and what are the best schools in the area?
For families with children, the quality of the local schools is often a top priority when purchasing a home.

Asking about the school district rankings and best schools in the area can provide valuable insight into the education options available.

To ensure your children receive the best education possible, it's crucial to research the various schools in the vicinity; this might include looking into the school's academic programs, extracurricular activities, and teacher-to-student ratio.

By considering these factors, families can make an informed decision about the best educational options for their children and ensure they make a sound investment in their home and their children's future.
Finding the Perfect Home
Buying a property is a significant investment, and it's essential to ask the right questions to make an informed decision.

If you are considering purchasing a home in the greater Washington D.C. area and have questions about the market, we would love to help you!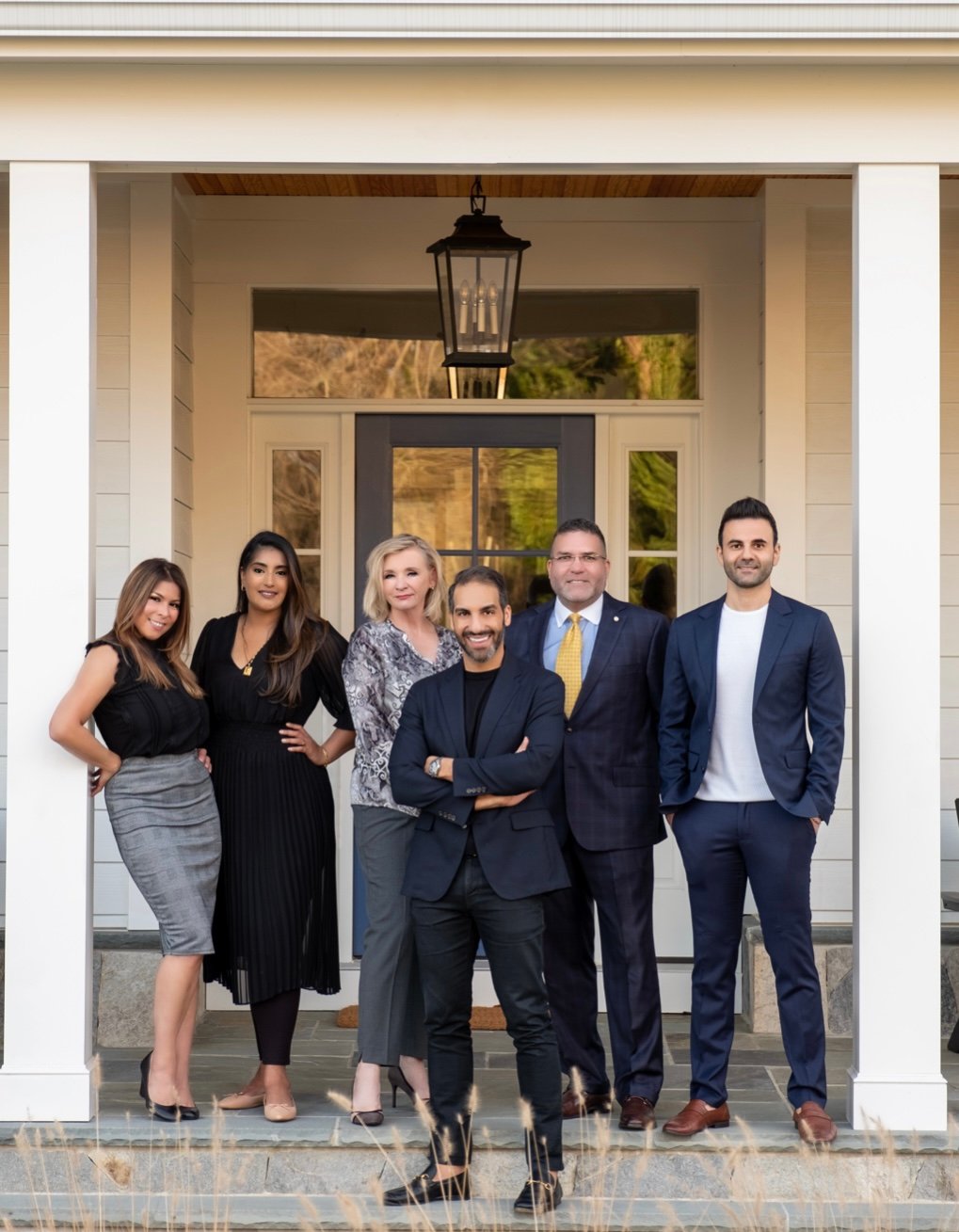 The Glass House Real Estate Team
We are passionate about empowering home buyers and sellers. Our team brings a wealth of knowledge and experience. We will help you seamlessly navigate the home buying or selling process stress-free.