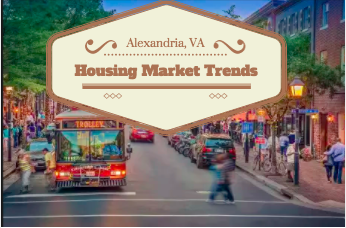 If you are planning to sell or buy a home, you should always do your research! Understanding the housing market and trends in the area you wish to sell or purchase a home is essential for making good decisions on pricing and offers. Learn about market trends, average pricing, crime stats, demographics and more using these 3 valuable resources for the Alexandria, VA housing market.
3 Resources For Alexandria, VA Housing Market Trends & Information
This report is showing data through October 31, 2016 and it tells us that that the median home price in Alexandria, VA is $497,000. The report states "Alexandria home values have declined -0.6% over the past year and Zillow predicts they will rise 1.6% within the next year." When visiting this link you can expect to find their most recent stats and market analysis for the Alexandria area including market health, average home price by neighborhood and listings for sale and for rent in the area. See the report now.
*Screenshot from Zillow.com report of Zillow Home Value Index and Market Temperature (DEC 2016)
This report is helpful to find out even more information than just average home prices and market health. Trulia includes crime statistics, best schools and details on demographics and commuter information. Find details on nearby cities and see listings within Alexandria from Trulia.com's report. See the report now

*Screenshot above from Trulia.com's "Housing Market Trends" for Alexandria, VA
This is a great resource to dive deep into the market analysis based on what type of home you are looking to purchase or sell. Movoto also includes tools to compare nearby cities based on time period and demographics based on zip code. You can also see a list of schools in the area and click through each to read their over all "great schools" rating and reviews. See the report now
*Screenshot of Movoto.com's report of the Market Snapshot (DEC 2016)
Get an expert analysis of your home's value!
Selling your home in DC, VA or MD? Work With a Full Service Broker for a 1.5% Listing Commission
Contact Glass House today and one of our full-service agents will come to your home to give you an expert market analysis of your home's value and the current market. There is absolutely no obligation to work with us, just a friendly meeting in which you will get a ton of information about the market for your home. View Sample Market Analysis
Khalil El-Ghoul
"Thanks for reading! I'm passionate about empowering home buyers and sellers with professional advice and unbiased information, throughout the real estate transaction. Unlike most agents, I always put clients first. When it comes to negotiating, marketing homes, and sealing the deal, I've got the experience and knowledge you're looking for. If you have any questions about moving to VA, D.C., or MD, don't hesitate to reach out."