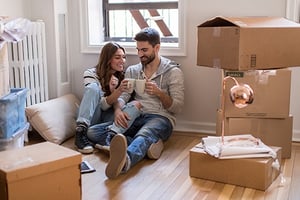 The ongoing pandemic has completely changed how we live our normal lives. Unfortunately, the abnormality is the new formality. The pandemic has seen measures implemented that affect our routine and how we carry out certain tasks.
You may have planned on moving earlier, and your plan may be affected by the pandemic. However, that doesn't mean that you can't move and enjoy the serenity of your new home. With the right guidelines, you can move with your family and settle. Here are some guidelines to help you move safely with the ongoing situation.
Take Caution
You may find it risky moving in the middle of a pandemic. Thus, as you make your decision, ensure that you approach the move with extreme caution. This means that you should be aware of the reality and know what you are dealing with.
Thus you should ensure that you take a look at the directives given by medical professionals. You should prioritize your health and observe keenness on the directives given to keep your family safe. Conduct your research on the directives given when moving, what's needed, and requirements for the moving company.
Fresh Moving Supplies
Most people may opt to re-use their packing supplies. You may consider using the boxes from the convenience store and save on buying packing supplies. However, this is advised against since the virus may live on surfaces for about 24 hours.
Thus, it is advisable to buy fresh supplies to package your items. Check whether the moving company may offer new packaging for you at an affordable cost.
Have All the Details
It is recommended to check all your moving details and ensure that you have everything right. This means that you should consult the movers and ask them a series of questions. Check whether there are any travel restrictions to the area you're moving to. Consider whether there is a lot of traveling involved in your relocation.
Find out from the moving company whether they are operating with the ongoing pandemic. If so, consider the type of services provided and if they have restricted their services to certain areas. It would help to confirm with them about the safety measures that they have employed.
Check whether the movers comply with the health guidelines, especially in their line of work. Consider if the company has supplied its employees with personal protective equipment. Thus, ensure that you consult the movers on anything you can do to improve safety and double-check your details.
Proper Sanitation
Ensure that you have sanitizers or soap come the moving day to protect everyone involved in the move. You can also check whether the movers do the same for their employees and clients. Ensure that you have your face mask on and gloves. Everyone involved in the move should have the safety essentials before touching anything.
Minimize Contact
It would be best to implement strategies that will guarantee less contact. Moving by yourself is the best way to achieve this, but what if you need help? Is it possible for the moving company to provide their services with minimal contact?
Thus, you can ask for a quotation from the moving company through their website or other online platforms. This way, you don't have to physically meet the movers to explain what you need and know the moving costs.
Plan Ahead
Consider if your location is all set up. You don't have to set up your new home during a pandemic. It would mean exposing your family to more risks that would undermine all your efforts. Thus, make sure that your new home is all set up and prepared for you to move in. You can see to it that your new house is disinfected before moving in.
Take a Raincheck
You don't have to move immediately amid a pandemic. Yet, if you show flu-like symptoms, it would be best to stay at home and postpone your moving. If you feel like you're sick or it's too much right now, you can always delay the plans.
Get yourself checked out by a medical professional and ensure that you are in the clear. If anyone in your family feels sick, get them checked out before making your move. As much as you may need to move, your health and your family's should come first.
Guest article written by Mikayla St.Clair from Allied Vans.