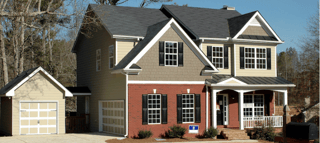 Many people looking to sell their home will decide to wait until the new year, Spring or Summer to get started with the process. However, selling a home during the holiday season shouldn't be overlooked because it does have some significant advantages. There are not many homes on the market during the holiday season, meaning your home may sell quicker due to less competition. Also, since this is a very busy time of the year, buyers looking for a home during this time are more motivated and serious. Throughout this season you also have the opportunity to spruce up your home with some cozy amentities and decor, making it warm and inviting to potential buyers. If you are considering selling your home during the holidays, here are some key pointers to keep in mind for a quicker sell!
8 Tips for Selling Your Home During the Holidays
1. Don't Overdo It With Holiday Themed Decor
Make sure to keep your hol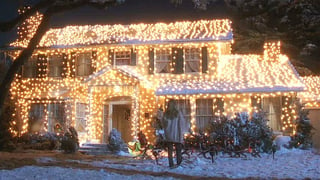 iday decorations general and simple around the house when selling during this season. You don't want to distract buyers from the home's features with too many pieces of decoration that are not part of the original home. Buyer's may end up feeling crowded or even offended - so keep it simple with general winter themed decorations.
2. Hire a Reliable Agent
During the holiday season you need to be sure that you have a reliable, determined agent by your side. This is a busy time of the year for so many people on a personal level so finding somone who will work hard for you throughout the holidays consistently is critically important to the sale of your home.
3. Find Motivated Buyers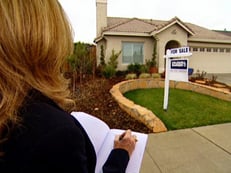 Work with your agent to find buyers who are on a deadline in order to ensure that you spend your time with the most motivated potential home buyers. For example, people who may be looking to buy during this season might be relocating for a job in the upcoming year, investors needing to meet a tax deadline, college staff or students and miltary families.
4. Listen to Your Agent When It Comes to Pricing
A home that is priced low for the market will attract buyers at this time of the year. Listen to your agent when it comes to pricing your home. Many people choose to gradually reduce the price while the home is on the market but that may not be the best way to quickly sell.
5. Great Real Estate Photos
For modern home buyers, the first step of the process is internet browsing where they can find details on homes including video tours and photos. Great real estate photos are essential to the sale of your home during any time of the year, however, during the holiday season it's especially important. During this time of year in Maryland, Virginia and DC home landscaping may look completely different due to weather conditions. Having great real estate photos of your home in the Spring, Summer and Fall listed along with all of the inside photos and features will increase the interest in your home. High quality photos make a great impression on buyers and are important for a quicker home sale.
Glass House will PAY for your professional staging and photography when you work with us to sell your home. Find out more here
6. Curb Appeal is a Priority
The Winter season can be really tough on your home's outdoor appearance and your chances for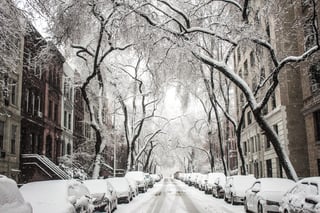 beautiful curb appeal. Differentiate your home to buyers by making sure your yard, exterior paint and driveway are attractive. Since the trees and bushes outside will most likely be bare of their leaves, your home's exterior will show much more than in Summer or Spring. Clean your gutters, update your exterior paint job and make sure your yard is free of leaves. Remember - a clean, ice and snow free driveway and walk way are VERY important to ensure potential buyers don't slip and have a great experience when visiting your home.
Read "Tips for Brightening Winter Curb Appeal" by HouseLogic
7. Create a Video Tour of Your Home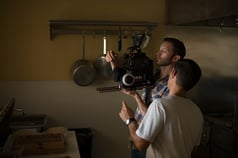 While a video home tour is always a great idea for sellers, during a season with unpredictable weather it's even more important! Create a video with a tour of your home to post with your listing details and photos and give buyers a great first impression along with an alternative way to see your home if they cannot travel!
How to make a virtual tour of your home by WikiHow
8. Make House Hunters Feel at Home
This time of the year can be tough on house hunters making time for open houses between busy holiday schedules, sometimes in snowy and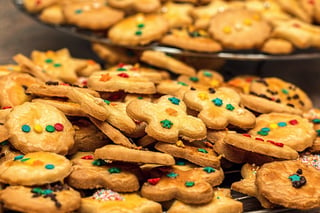 cold weather. Make your home feel as cozy as possible for potential buyers by putting the heat on a warm temperature, offering homemade holiday treats and playing soft classical music while they tour the home. These types of simple open house amentities will encourage visitors to spend more time in your home and focus on it's best parts!
Why pay 6% when selling your home when you can experience a 50% discount compared to traditional agencies?
When you sell a home with Glass House Real Estate, you can rest assured that you're going to work with a top real estate rebate agents in the D.C. , Northern Virginia and Maryland areas. If you're ready to experience our unique approach to selling a home, talk to us today!
Khalil El-Ghoul
"Thanks for reading! I'm passionate about empowering home buyers and sellers with professional advice and unbiased information, throughout the real estate transaction. Unlike most agents, I always put clients first. When it comes to negotiating, marketing homes, and sealing the deal, I've got the experience and knowledge you're looking for. If you have any questions about moving to VA, D.C., or MD, don't hesitate to reach out."