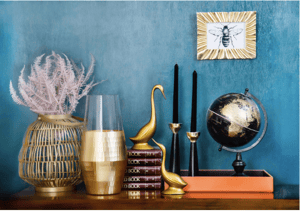 Moving into your first home is an exciting time. Your first home is like a blank canvas, full of potential for making something that's truly yours. In fact, there are so many possibilities that the idea of making a decision can be overwhelming, especially when it comes to home decor.
If you're looking for inspiration, you've come to the right place. Here are eight first home decorating ideas that you'll want to steal for yourself.
Custom Artwork
Picking up the same prints from the department store that everyone else has is a thing of the past. Having custom artwork-- whether self-made or purchased-- is the future of interior decorating. Create the ultimate look of personalization in your first house by decorating it with custom pieces.
If you're looking for someone to recreate your favorite scene or immortalize your family pet, check out the reviews over at Instapainting. Celebrate your relationship with a DIY kit from Love is Art. If all else fails, look for inspiration on Pinterest to find a custom art project that suits your skill level.
Bring the Outside In
Incorporating various natural elements into your home creates a rustic, grounded look that will make you feel like you have more space and reconnect you with nature. Stone and wood elements evoke feelings of timeless beauty while water features and candles complete the aura of Feng Shui.
Incorporating various plants inside is also a functional way to decorate that promotes good health and improves air quality. You can also choose vessels for your plants that suit the overall image you're aiming for when designing your first home.
Go Cross-Genre
Don't get stuck on the idea that you need to be either modern or rustic, elegant or bold; blend your favorite looks together and go cross-genre. Create an infusion of multiple styles in a room for an eclectic blend that will be entirely unique to your style, or stick with one style while using a completely contrasting accent piece.
For example, in an ultra-modern, sleekly designed room, incorporating a gold, gilded mirror or chandelier adds an eye-catching accent piece. Alternatively, in a rustic-themed room, add an art deco lamp or new age coffee table for a mix-and-match vibe.
Use Colored Lightbulbs
Who said lightbulbs have to have a white glow? Nothing looks chicer than an ultra white room with a colored lightbulb. Find something that works with your overall decor scheme, such as a blue or pink bulb with matching accent pieces to add a pop of color in an otherwise monochrome room.
Using colored lightbulbs is an innovative way to freshen things up if you aren't quite ready to paint.
Upcycle with Metallic Paint
For entirely unique pieces, head to the local thrift store and upcycle your findings with metallic paint. Metallic accent pieces add texture to a room and manage to find the balance between modern and classic decor. Get a few pieces that could use an upgrade, apply metallic spray paint, and scatter them throughout the house.
Don't limit yourself to glass figurines and vases. Upcycle a few old, wicker baskets, milk crates and even dated light fixtures for a fresh look on a fixed budget.
Create Space
Planning how to organize the various rooms in your new house can be a challenge. For a fresh, designer-inspired look, create space in a room and set up your furniture in an unexpected way.
Pull couches away from the walls; the floating furniture look is a classic interior design trick that can completely transform a room. Use furniture arrangements to create different spaces within a room, such as back to back chairs and couches for a living room that's half for television and half for reading and sharing coffee with a friend or neighbor.
Make a Statement Wall
Accent walls have traditionally been walls that have a contrasting or complementary wallpaper or paint color to change the look of a room. Go beyond this look and create a statement wall using objects that speak to your style and personal flair.
Someone with strong country roots might opt to create a wall of Stetson hats. A photographer might collect and hang an assortment of old cameras. The choices are endless.
Hang Curtains in Doorways
If you have a large doorway connecting two rooms, remove the door and opt for accent curtains instead. This not only improves the flow from one room to another, creating the illusion of space, but it also adds a luxurious designer feel to a home.
When it comes to decorating your first home, be creative and embrace your personal design tastes; this is the first place that will truly be yours.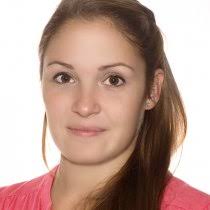 Ashley Lipman
Ashley is an award-winning writer who discovered her passion in providing creative solutions for building brands online. Since her first high school award in Creative Writing, she continues to deliver awesome content through various niches.