Moving is a daunting task that can quickly become overwhelming. If you don't take the time to plan and prepare, you will likely find yourself stressed out and exhausted before you've even finished packing. Fortunately, there are a few simple steps you can take to make the process go more smoothly.
Moving Tip #1: Prepare Early
It is always hard to let go of things that we have become attached to over the years. However, when it comes time to move, it's important to be practical and only take what we need. This can be a difficult task, and it's often tempting to put it off until the last minute.
Unfortunately, procrastination is never our friend, especially when it comes to moving. The longer you have lived in your home, the sooner you need to start preparing for your move.
Preparing early gives you time to sort through your belongings and decide what to keep, what to sell, and what to donate or throw away.
To make your move as smooth as possible, be sure you have all the necessary packing tools.
Several rolls of tape
Tape Gun
Newspaper
Shrink Wrap
Garment Bags
Hangers
Black Markers
Boxes
Moving Tip #2: Hire Movers
Moving is never fun, whether you are relocating from a one-bedroom apartment or a five-bedroom house.
In addition to the emotional stress of leaving familiar surroundings behind, there is the physical labor of packing up all your belongings and transporting them to your new home.
If you have family and friends who are willing to lend a hand, that's terrific! However, if you don't have that support system in place, hiring professional movers is the best way to go.
Movers will handle all the heavy lifting and transportation, freeing you to focus on other things.
And while it may cost a bit more than doing it yourself, the peace of mind that comes with knowing your belongings are in good hands is priceless.
Moving Tip #3: Keep Your Personal Items Personal
While most people hire movers to take care of the heavy lifting, there are certain items that you should always move yourself.
These items can range from family heirlooms to important documents, and they require a careful touch that only you can provide.
One type of item that you should never entrust to movers is any sort of confidential document or record. This could include anything from birth certificates to tax records, and it is essential that you keep these items safe.
Fortunately, moving these items is relatively easy if you take a few simple precautions.
Pack any personal items in a sturdy box that will not be damaged in transit. Label the box clearly with the word "breakables" so that the movers will handle it with care.
Moving Tip #4: Donate
Often seen as a stressful and chaotic time, moving can be a perfect opportunity to declutter and simplify your life.
One way to do this is by donating unwanted items to charity. This can be anything from clothes and shoes to furniture and household goods.
Not only will donating help lighten your load, but it will also make a difference in the lives of others.
Most charities will be happy to pick up donations from your home, so you won't even need to make a special trip out of your way.
Donating to charities offers tax deductions for items, so it's a win-win situation.
Moving Tip #5: House Your Pets
Moving day can be a hectic time, but it's important not to forget about your furry friends.
If you have family or friends who are willing to take care of your pets during the move, that's ideal. However, if you don't have anyone to watch them, you may want to consider boarding your pets.
By having your pets somewhere else you are assured that they are in a safe space where you don't need to worry about them. As much as you love your pets, knowing that they are being taken care of will simplify your moving day.
Moving Tip #6: Final Walk-Through
Moving day is always a bit of a juggling act.
Between loading up the truck and dealing with last-minute details, it can be easy to overlook something important. That's why it's always a good idea to take a final walk-through of your home before heading off on your new adventure.
Start at the front door and take your time working your way through each room, looking in all the nooks and crannies for any forgotten items.
Don't forget to check closets, cabinets, and any storage areas like garages or sheds.
Once you're confident you haven't left anything behind, you can rest assured that everything will arrive safely at your new home.
Moving to a new house is always a big undertaking, no matter how prepared you are. There are so many things to think about and plan for, from packing up all your belongings to forwarding your mail. It can be difficult to know where to start, or even where to turn for help. However, with a little preparation and a set plan, moving can be much simpler than you think.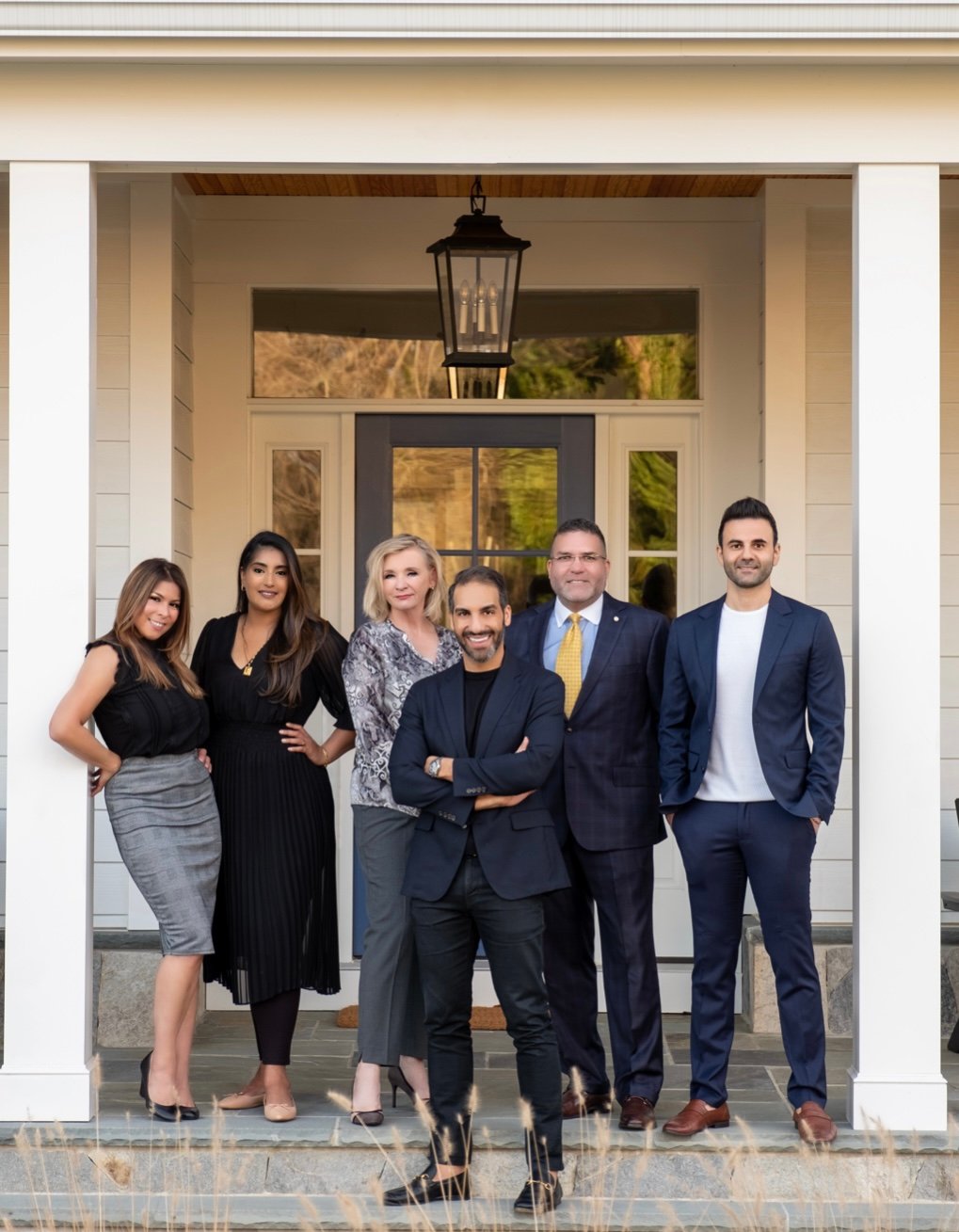 The Glass House Real Estate Team
We are passionate about empowering home buyers and sellers. Our team brings a wealth of knowledge and experience. We will help you seamlessly navigate the home buying or selling process stress-free.