Mother's Day is just a few days away! Have you decided how you will surprise the most special woman in the world?
Yes, you can take her to brunch, and of course, she will love it. However, if you really want to show your gratitude for all that mom does every day of the year, plan a unique surprise that she may not expect!
A Northern Virginia Mothers Day
We have come up with five ideas to show mom how important she is to you!
SCUBA Diving Lessons
SPE Dive School in Chevy Chase, MD trains and certifies all levels of divers. SPE offers free SCUBA orientations each month and a complete certification process with 16 hours in class and eight hours in the pool. Mom is in good hands with 48 years of SCUBA training and PADI certification and over 23,000 graduates!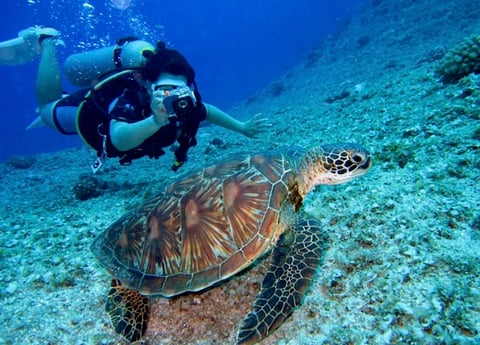 Treetop Adventure
Spend the day in Springfield, VA, on a treetop adventure with mom. Go Ape's original Treetop Adventure in the canopy offers 50-foot-high tree-to-tree crossings, Tarzan swings, and long ziplines. You can also enjoy Treetop Journey, Treetop Discovery, and Monkey Drop with mom. This outdoor adventure is a fantastic Mother's Day present for your active mom.
. Source: goape.com.uk
Cruise to Mount Vernon
Take mom on a three-hour round-trip cruise down the Potomac to Mount Vernon. The cruise includes a narrated, historical tour of modern and historic landmarks, including the U.S. Capitol and the Washington Monument. When you arrive, tour the home of the nation's first president. Cruises depart from Alexandria, Washington, D.C., and National Harbor.
. Source: mountvernon.org
Hot Air Balloon Ride
Is a hot air balloon ride on mom's bucket list? Balloons Unlimited Inc offers a once in a lifetime experience for mom. Flights typically depart within an hour of sunrise or two hours before sunset. Your ride will last about an hour, but allow two and a half hours for the complete experience. If you don't want to go on Mother's Day, you can purchase a gift certificate and plan your adventure for another day.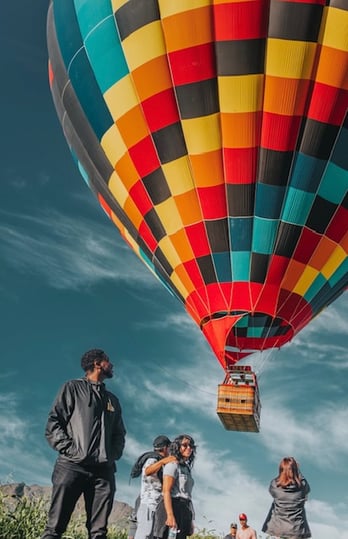 Private Wine Education Tour
If mom enjoys wine, this is the perfect gift. Philip Carter Winery in Hume, Virginia, offers a wine experience that includes a guided vineyard and winery tour, wine tasting education, a picnic of cheese and meats, and two keepsake tasting glasses and a corkscrew. The winery also offers gazebo rentals for parties with up to 15 people. The gazebo includes a couch, two lounge chairs, two footstools, and a table. Enjoy two and a half hours of wine tasting and relaxing.
. Source: pcwinery.com
Mother's Day in Northern Virginia
Northern Virginia has so many activities that mom will love. Make this Mother's Day special with a thoughtful gift for that unique lady.
Khalil El-Ghoul
"Thanks for reading! I'm passionate about empowering home buyers and sellers with professional advice and unbiased information, throughout the real estate transaction. Unlike most agents, I always put clients first. When it comes to negotiating, marketing homes, and sealing the deal, I've got the experience and knowledge you're looking for. If you have any questions about moving to VA, D.C., or MD, don't hesitate to reach out."